Mulberry is a British lifestyle brand established in 1971 in England. The brand has experienced some profit warnings the previous year, but is now managing to recover and get their sales up once again. Mulberry's new designs like the Tessie and Blossom tote bags, as well as the Cara Delevingne bags are doing well in stores. So if you are planning to own a Mulberry bag, its time to decide which destination is the best place to purchase one.  We have compared the prices of Mulberry from different cities such as New York, Paris and London, including Heathrow Airport(ie. duty free).
Mulberry has stores in Terminal 3, 4 and 5 at the Heathrow Airport which offers about £100 cheaper compared to the prices in the city of London. For EU prices, we have deducted the refund a non-European resident are entitled to get when purchasing an item in Europe, we have used 10% for the tax refund. As for US prices, we have used New York Sales Tax for comparison purposes, which is at 8.875%.
As per April 30, 2015, £1 = $1.53352 and €1 = $1.11952.
Source: xe.com
Note: All prices were converted to US Dollar for easier comparison.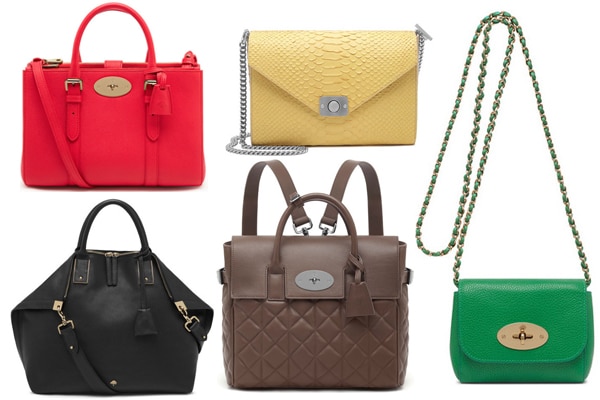 Style

UK

Price

Heathrow

Price

Price

EU

Price

Mulberry Bayswater Double Zip Tote Small Bag
$1,840.22
$1,533.34
$2,166.61
$1,510.97
Mulberry Quilted Cara Delevingne Bag
$1,840.22
$1,533.34
$2,166.61
$1,500.75
Mulberry Natural Leather Cara Delevingne Bag
$1,525.81
$1,271.37
$1,839.99
$1,198.59
Mulberry Classic Grain Lily Mini Bag
$536.72
$447.21
$642.36
$433.05
Mulberry Natural Leather Lily Medium Bag
$1,303.34
$1,143.59
$1,556.91
$805.67
Mulberry Silky Snake Delphie Bag
$1,840.22
$1,533.34
$2,068.63
$1,500.46
Mulberry Classic Grain Alice Zipped Tote Bag
$1,525.81
$1,271.37
$1,850.88
$1,238.63
Conclusion:
Just like other designer brands (Chanel, Louis Vuitton and Saint Laurent), Europe is slightly less expensive to purchase than other countries but by only a few dollars. However, there are many flights internationally that will do a layover at Heathrow. Getting your bag at the Duty Free is definitely a good option since you won't have to go through the process of getting your VAT refund later on. Also, consider that Heathrow will carry a number of styles that won't be found in other countries as Mulberry originates in the UK.