We hope you love the products we recommend! Just so you know, when you buy through links on our site, we may earn an affiliate commission. This adds no cost to our readers, for more information read our earnings disclosure.
In this article, we're presenting the guide to the Dior Bag Price List in European countries under the Euro currency updated as of September 2021.
These prices have been gathered from European Countries, particularly Italy and France. The Northern American prices in US dollars can still be found here.
Prices may differ in the different European countries, depending on the added VAT, and also the prices do not take into consideration your import duties/taxes.  One should consider that non-EU residents may get their VAT refunded, information on that process can be found here.  
For more information on Dior handbag styles, visit the Dior Bag Reference Guide.
Europe Dior Bag Price List Reference Guide
| | |
| --- | --- |
| Fall-Winter 2021 | Current Price |
| Dior Red & White D-Royaume d'Amour Small Book Tote | €2,700.00 |
| Dioramour White/Red Caro Heart Pouch with Chain | €1,100.00 |
| Dioramour Diortravel D-Chess Small Vanity Case | €2,300.00 |
| Dioramour D-Chess Small Book Tote | €2,700.00 |
| Dioramour My ABCDior Lady Dior Bag | €3,800.00 |
| Dioramour Bright Red Small Caro Bag | €3,500.00 |
| *for all prices check the collection guide link | |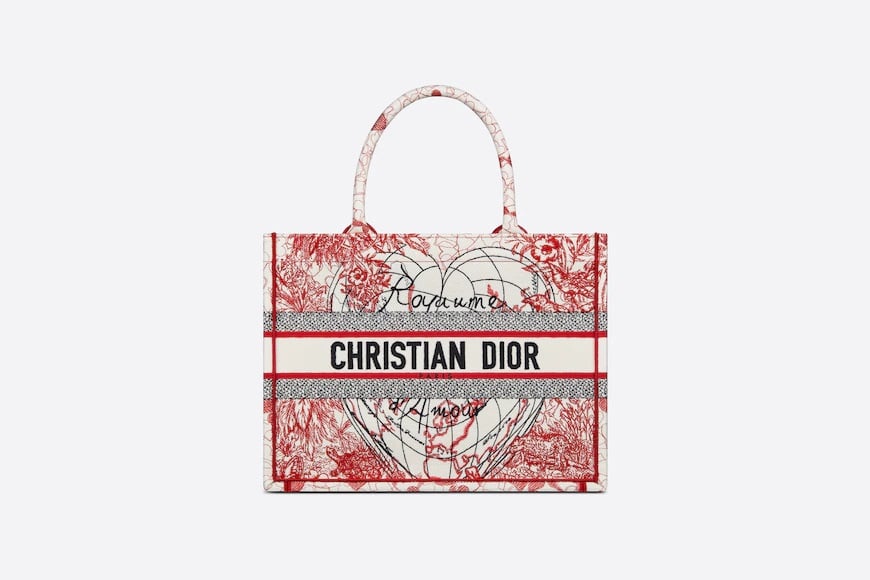 | | |
| --- | --- |
| Style | Price |
| Dior Cannage Lambskin DiorTravel Vanity Case Bag | €2,300.00 |
| Dior In Lights Embroidery Book Tote Bag | €2,700.00 |
| Dior In Lights Pearl and Thread Embroidery Medium Lady Dior Bag | €5,200.00 |
| Dior Tie and Dior Embroidery Medium Lady D-Lite Bag | €3,900.00 |
| Dior Box Calfskin with Oblique Strap Large Bobby Bag | €3,300.00 |
| Dior Medium St Honoré Tote Bag | €3,400.00 |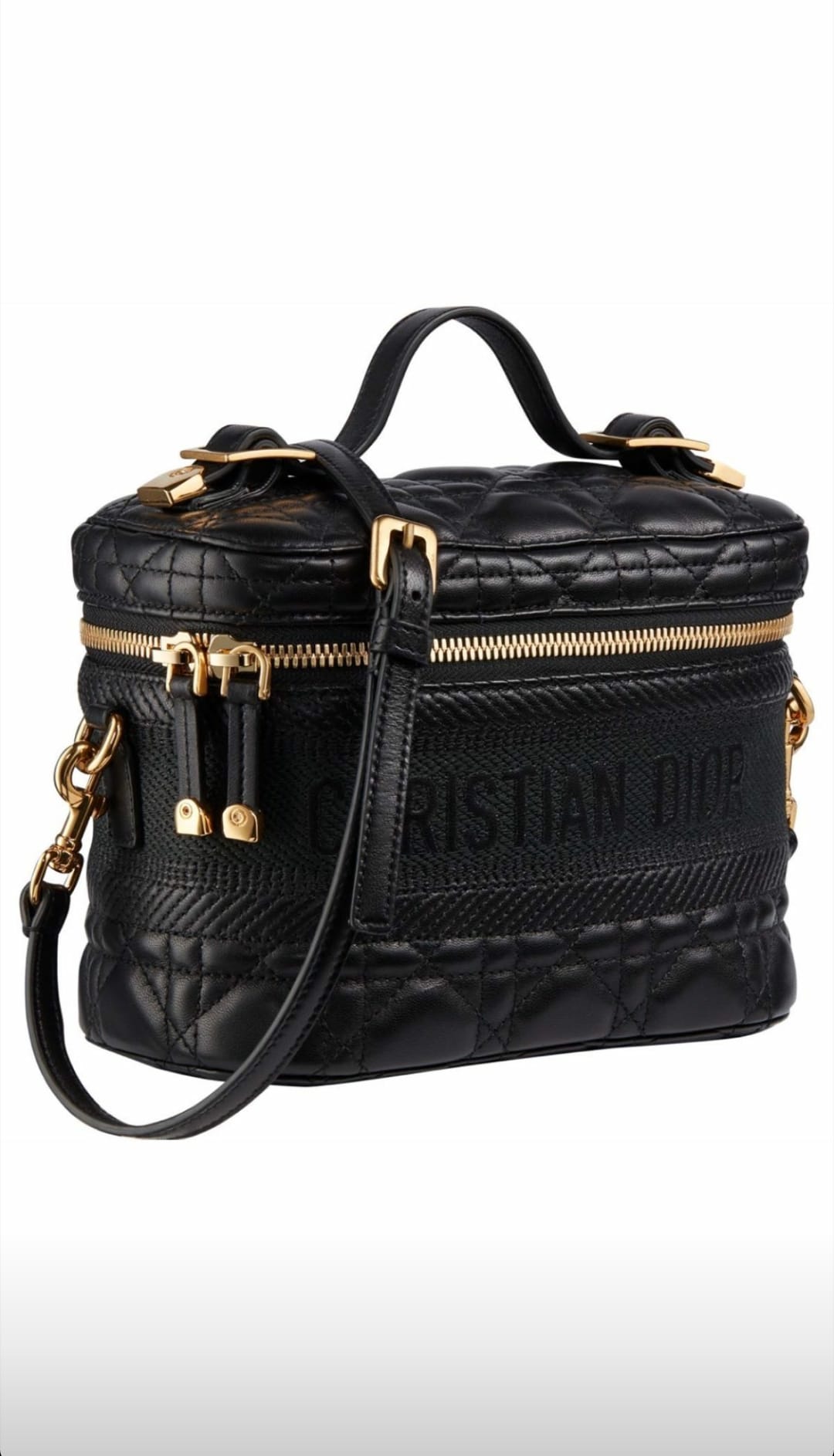 | | |
| --- | --- |
| Style | Price |
| Dior Mesh Embroidery Book Tote Bag | €2,700.00 |
| Dior Embroidered Velvet Medium Lady D-Lite Bag | €3,900.00 |
| Dior Shearling Saddle Bag | €3,200.00 |
| Dior Ultramatte 30 Montaigne Box Bag | €2,800.00 |
| Dior Medium Bobby Bag | €2,900.00 |
| Dior Diortravel Vanity Case Bag | €1,520.00 |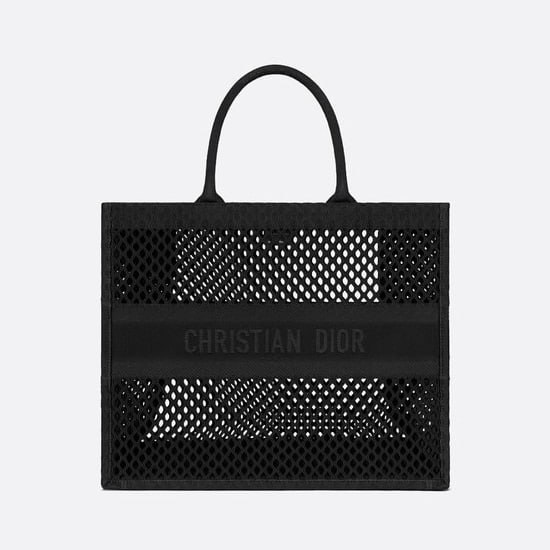 | | |
| --- | --- |
| Style | Price |
| Dior Atlas Book Tote Bag | €2,500.00 |
| Dior Tie Dye Medium Lady Dior Bag | €4,200.00 |
| Dior Oblique Jacquard Medium Dior Bobby Bag | €2,900.00 |
| Dior Tie Dye Embroidered Saddle Bag | €3,000.00 |
| Dior Around The World Embroidered Diorcamp Bag | €2,700.00 |
| Dior Tie Dye 30 Montaigne Box Bag | €2,900.00 |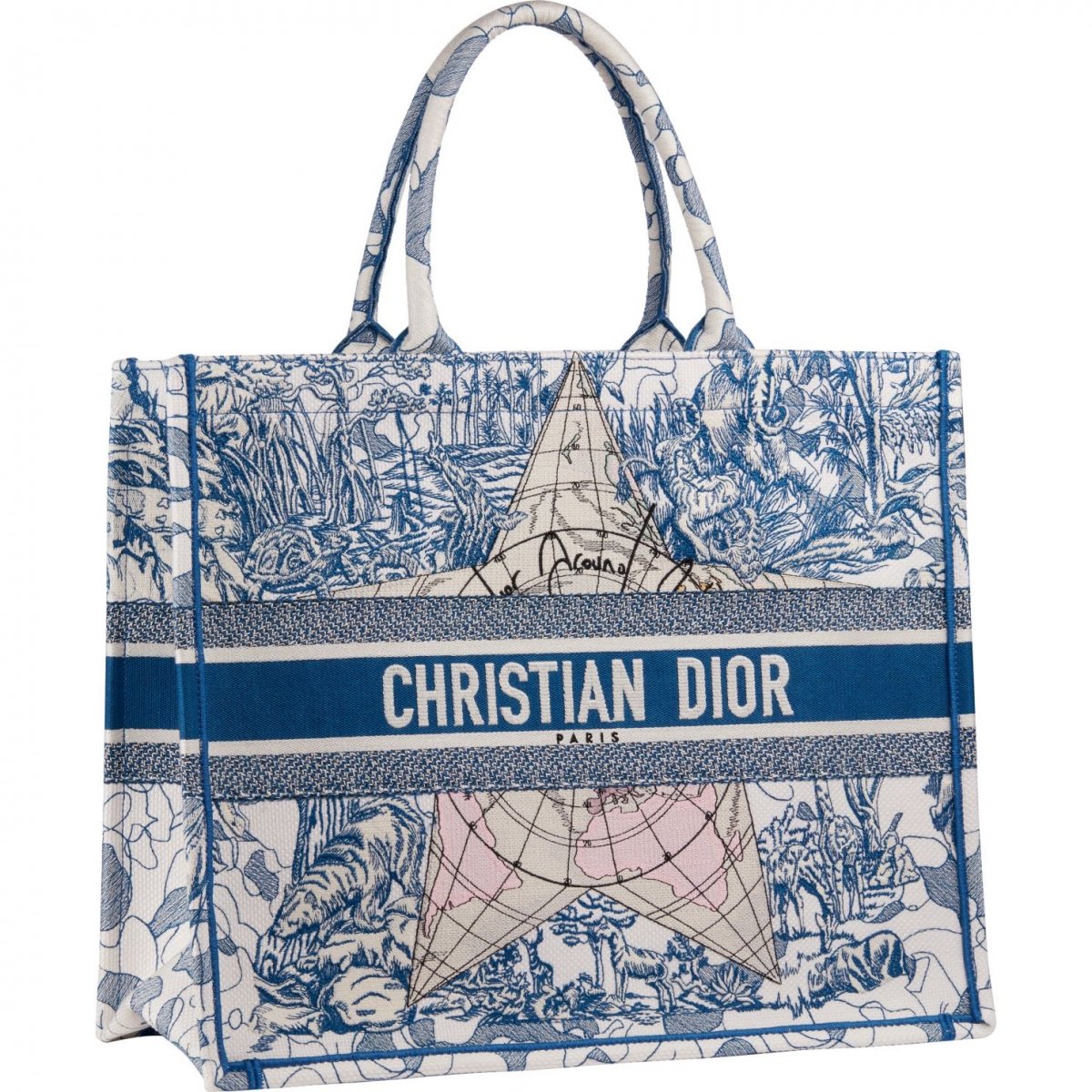 Classic Bags
| | | |
| --- | --- | --- |
| LADY DIOR BAG | Current Price (JULY2020) | Previous Price |
| Lady Dior Large Bag | €4,200.00 | €3,900.00 |
| Lady Dior Medium Bag | €3,900.00 | €3,500.00 |
| Lady Dior Mini Bag | €3,200.00 | €2,800.00 |
| Lady Dior D-Lite Medium Bag | €3,600.00 | N/A |
| DIORAMA BAG | PRICE | |
| Dior Calfskin Diorama Flap Small Bag | TBD | €2,550.00 |
| Dior Perforated Calfskin Diorama Flap Small Bag | TBD | €2,750.00 |
| DIOR 30 MONTAIGNE BAG | PRICE | |
| Dior Calfskin 30 Montaigne Bag | No Change | €2,900.00 |
| Dior Oblique Canvas Bag | €2,900.00 | €2,700.00 |
| SADDLE BAG | PRICE | |
| Dior Calfskin Medium Saddle Bag | No Change | €2,600.00 |
| Dior Calfskin Mini Saddle Bag | €2,100.00 | €2,300.00 |
| Dior Oblique Canvas Medium Saddle Bag | No Change | €2,600.00 |
| Dior Oblique Canvas Mini Saddle Bag | No Change | €2,100.00 |
| BOOK TOTE BAG | PRICE | |
| Dior Oblique Canvas Book Tote Bag | €2,300.00 | €2,100.00 |
| Dior Oblique Canvas Small Book Tote Bag | €2,200.00 | €2,100.00 |
| Dior Calfskin Small Book Tote Bag | No Change | €2,200.00 |
Previous Seasons in Next Page
| | |
| --- | --- |
| Style | Price |
| Dior Grey Canvas Vanity | €1,520.00 |
| Dior White Camouflage Book Tote | €2,600.00 |
| Dior Saddle Canvas White Floral Print Bag | TBD |
| Lady Dior Mini with Embellishment | €4,000.00 |
| Dior D-Lite Canvas Cannage Bag | €3,600.00 |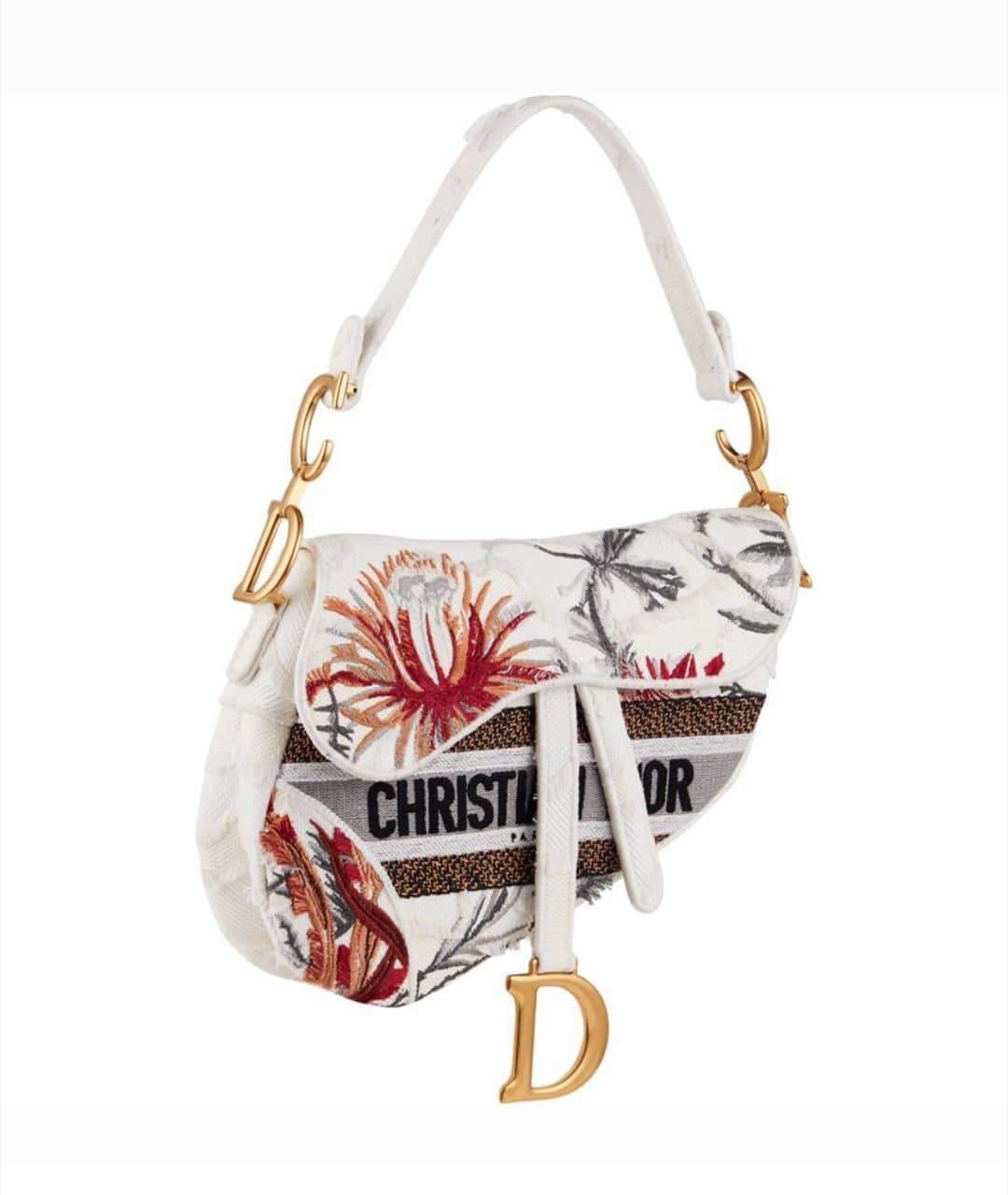 | | |
| --- | --- |
| Style | Price |
| Dior Small Calfskin Book Tote Bag | €2,200.00 |
| Dior Small Camouflage Book Tote Bag | €2,400.00 |
| Dior Camouflage Saddle Bag | €3,100.00 |
| Dior Vernis Saddle Bag | €2,600.00 |
| Dior Oblique Canvas Chain 30 Montaigne Bag | €2,700.00 |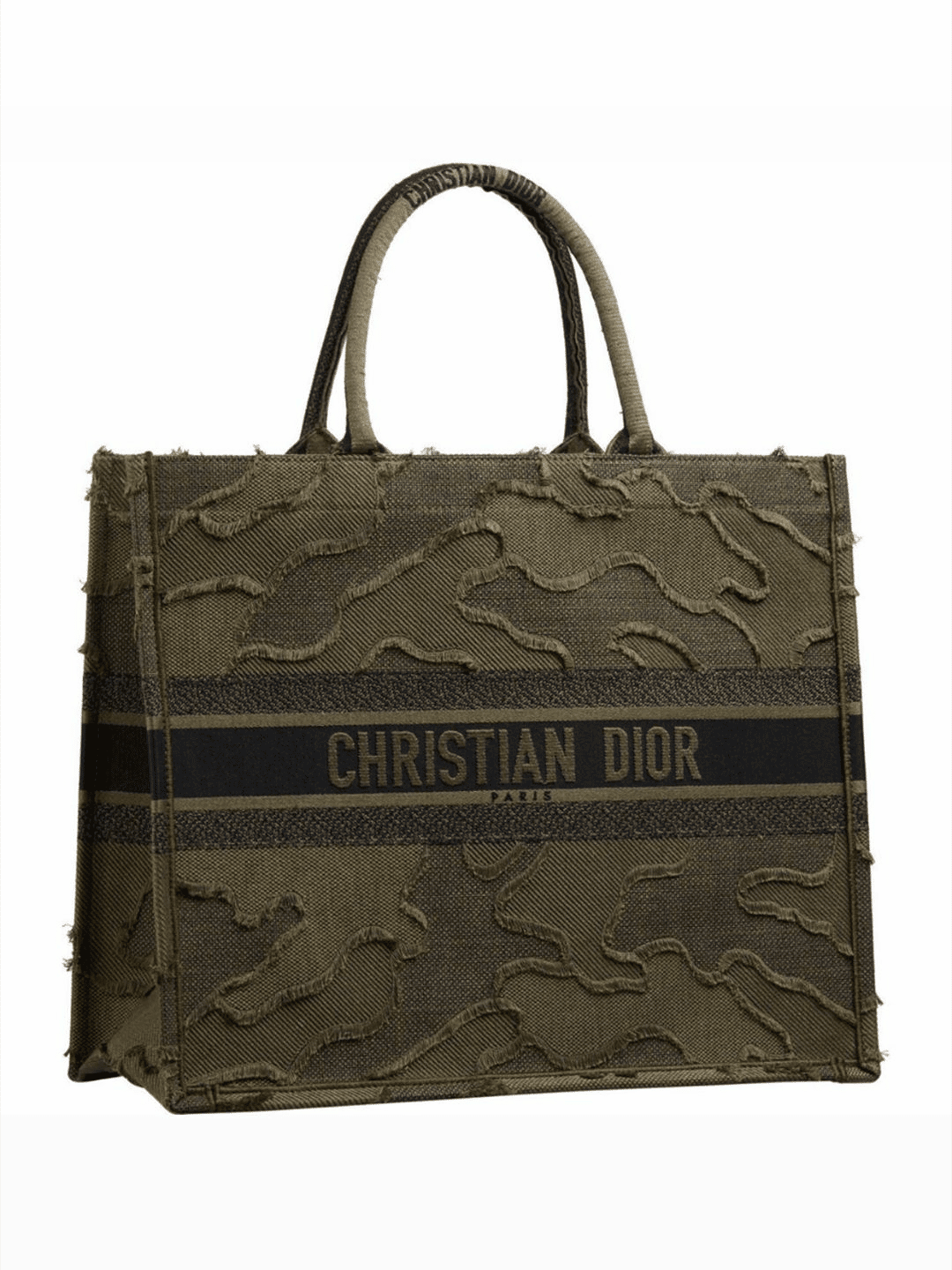 | | |
| --- | --- |
| Style | Price |
| Dior Book Tote Bag – Palm Trees | €2,350.00 |
| Dior Saddle Bag – 3D Flower Calfskin | €3,200.00 |
| Dior Saddle Bag – Denim Medium | €2,900.00 |
| Dior 30 Box Belt Bag – Oblique | $€2,100.00 |
| Dior Lady Dior bag – Printed Calfskin | €3,350.00 |