Bottega Veneta introduces its Lunar New Year Bags Collection just in time for the new year.
The collection features chic and playful designs, perfect for ringing in the new year with style.
Choose from a variety of bags including totes, Cassette bags, mini Jodie bags, and more to show your festive spirit. With beautiful colors and intricate details, these bags are sure to make a statement this New Year's.
Featured in this collection is the small version of Arco Bag, the sculptural, slightly arched shape makes it incredibly cool while the parakeet color adds some playful code.
We truly adore this modern approach to the house's signature intrecciato technique, the famous woven appearance.
Also in this collection is the Arco tote, which has been crafted at the Italian workshop from fluffy shearling, hand-woven into a blown-up intrecciato pattern.
The tonal leather top handles fit comfortably in the crook of your arm.
So what are you waiting for? Get your hands on these ahhh-mazing collection and celebrate the start of a new year in fashion!
Shearling Mini Jodie Bag
| Style | US Price | EU Price |
| --- | --- | --- |
| Bottega Veneta Shearling Mini Jodie Bag | $2,500 (USD) | € 1,950 |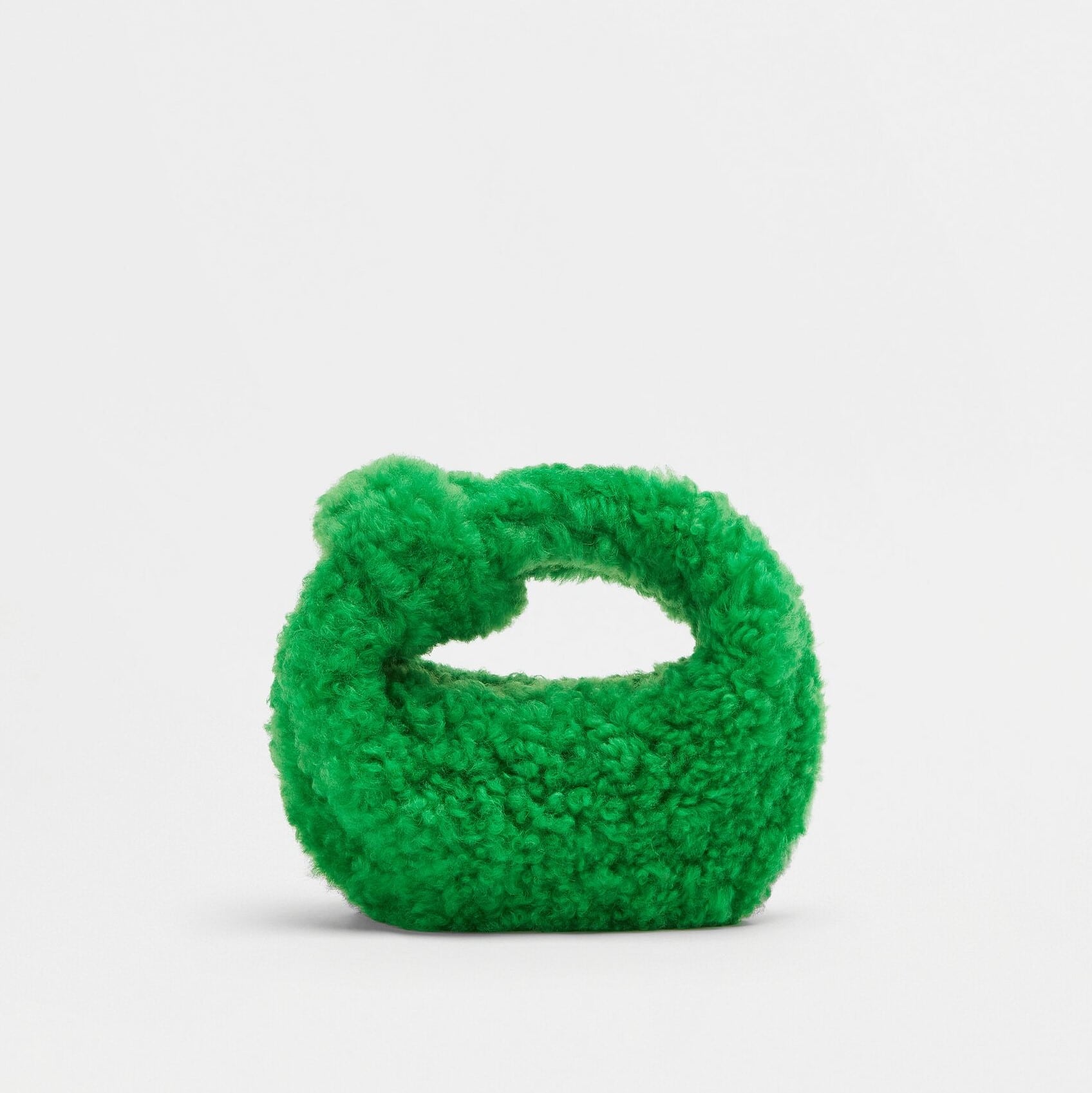 Shearling Arco Tote Bag
| Style | US Price | EU Price |
| --- | --- | --- |
| Bottega Veneta Light Orange Medium Shearling Arco Tote | $2,950 (USD) | € 2,300 |
| Bottega Veneta Small Shearling Arco Tote | $2,750 (USD) | € 2,100 |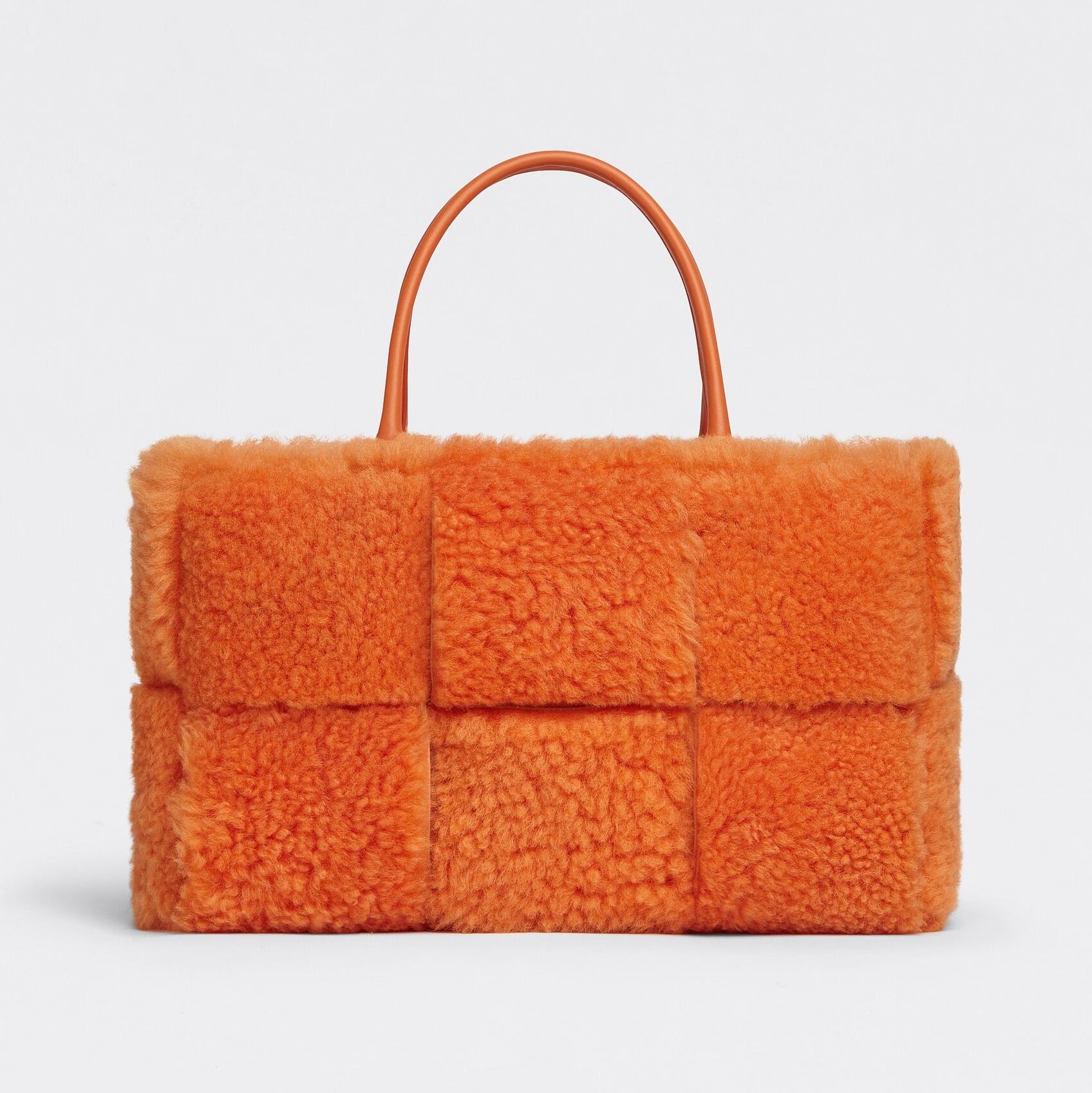 Arco Bag
| Style | US Price | EU Price |
| --- | --- | --- |
| Bottega Veneta Small Arco Bag | $3,800 (USD) | € 2,900 |
| Bottega Veneta Mini Arco Bag | $3,200 (USD) | € 2,500 |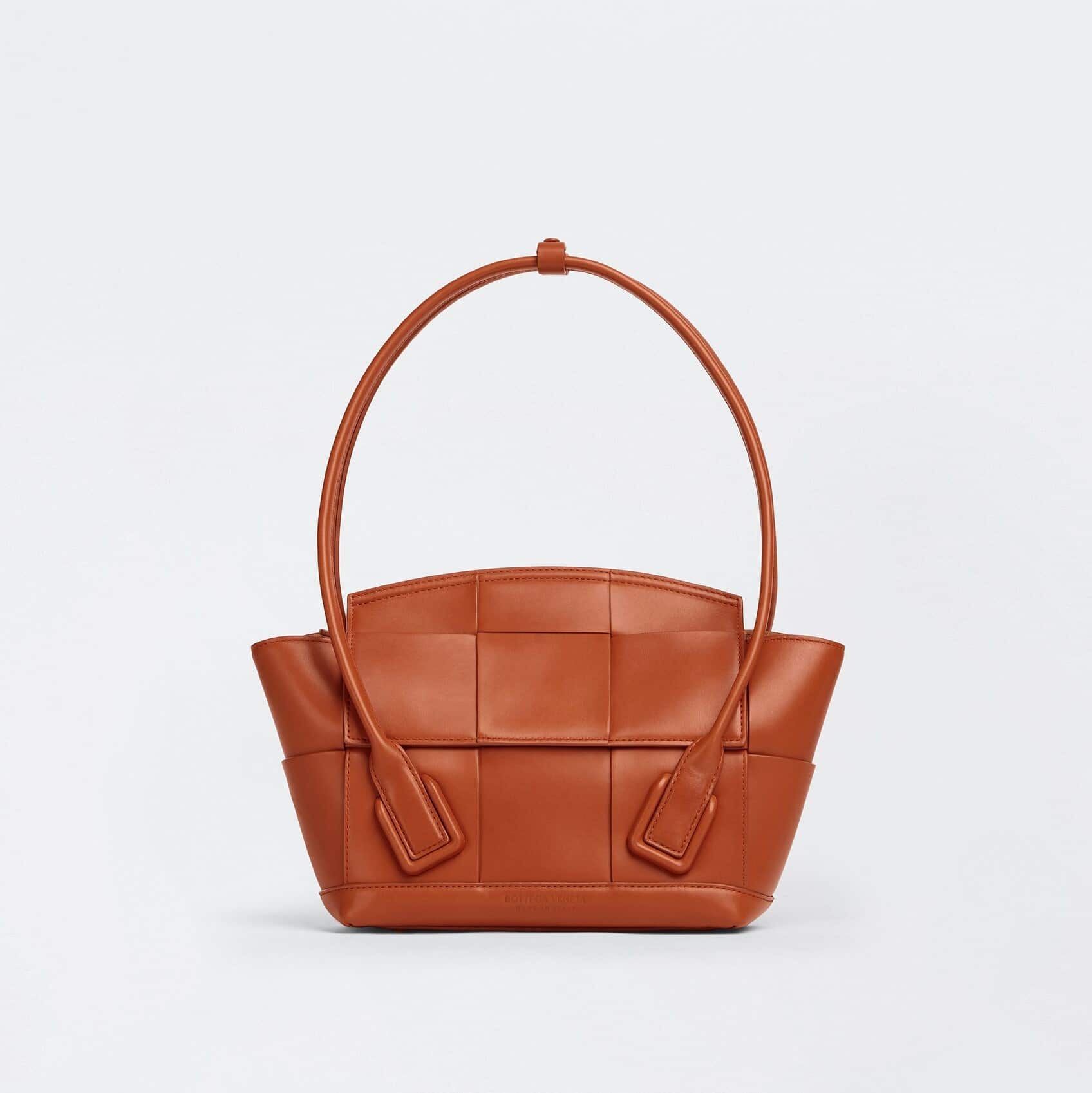 Cassette Bag
| Style | US Price | EU Price |
| --- | --- | --- |
| Bottega Veneta White & Parakeet Cassette Bag | $3,300 (USD) | € 2,500 |
| Bottega Veneta Cassette Bag | $2,350 (USD) | € 1,800 |