We hope you love the products we recommend! Just so you know, when you buy through links on our site, we may earn an affiliate commission. This adds no cost to our readers, for more information read our earnings disclosure.

Here's the 'Bag Versus' edition of two very similar bags, the Louis Vuitton Louise Epi PM Bag and Saint Laurent Embossed Croc Monogram Tassel Clutch.  We chose these two for comparison as they both are similar in shape and size.  Both bags are flaps that can be carried on the shoulder or across the body. They also each feature the brand's logo in front of the bag in metal hardware.
Here are the differences between the two:
Style Comparison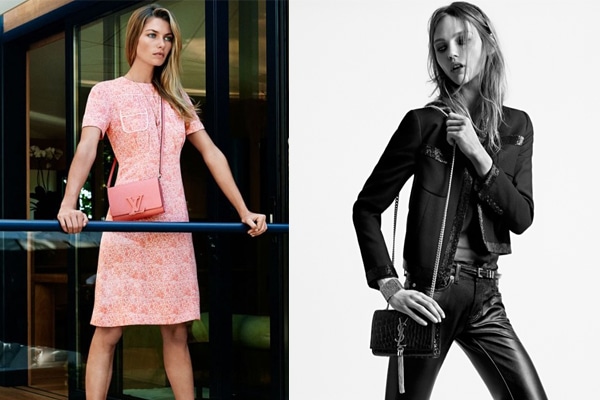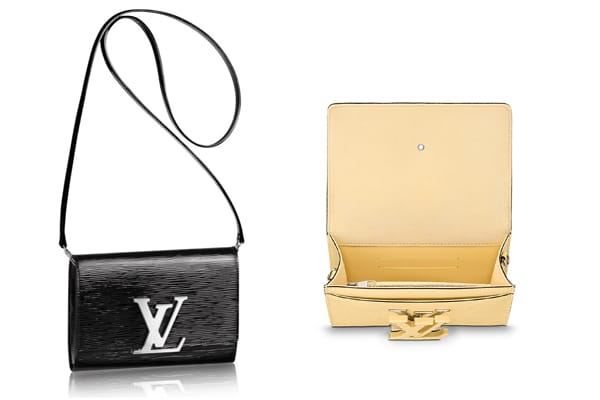 The Louis Vuitton Louise Epi PM Bag is made of the brand's famous Epi leather and features a leather strap. The removable and adjustable shoulder strap is made of Epi Electric Noir.  The strap is the obvious difference as it can't be doubled. The Louise does appear with a chain strap; however, is double the price of the leather Epi version so cannot be compared directly.
The Louis Vuitton bag has more compartments than the Saint Laurent bag. The bag's interior is made of microfiber and has two credit card slots, one inside zipped pocket and additional inside compartment. It has the LV logo clasp closure which is made of shiny palladium.
It measures at 7.9" W x 5.5" H x 1.6" D with 21" strap drop, slightly wider than the Saint Laurent clutch. It retails for $1,900.00 (USD).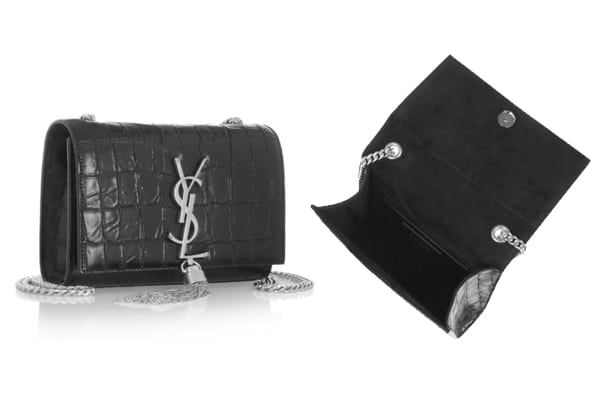 In terms of style and form factor, the Saint Laurent Tassel clutch is a stand out show piece.  The metallic tassel dangles below the YSL logo and the stamped croc exterior give the bag a nice edge.  The strap can easily be doubled and worn as a short shoulder bag.   The Monogram Clutch is a little smaller compared to the Louis Vuitton Louise Bag, as it measures at 6" W x 5" H x 1.5" D, with 22″ strap drop. This bag retails for $1,850.00 (USD).
Conclusion
With only a $50 difference on the price, the Saint Laurent Classic Monogramme Tassel Clutch is the winner here. The bag has a more stylish and unique design compared to the Louis Vuitton Louise Bag, although less compartments. The bag's chain handles and tassels makes this bag a good choice if you're looking for something edgy and modern. However, the Louis Vuitton Louise bag is also a timeless classic so definitely a good buy for the long run.