Dior's Creative Director, Raf Simons has collaborated with The Andy Warhol Foundation for the Visual Arts to pay tribute to the famous designer, Christian Dior. Warhol's sketches from the 1950's, including shoes and a woman's face, were printed on Dior's iconic bags, the Lady Dior and Diorissimo and also embroidered on dresses.

To commemorate this collaboration, the famous French concept store Colette, will be displaying their windows on 213 Rue Saint-Honoré with ready-to-wear items from the
Fall/Winter 2013 Collection
. Dior clutch bags with Warhol shoe print will also be featured in the store's windows. Colette will have it on display from October 20 – 27, 2013 during the FIAC (Foire Internationale d'Art Contemporain).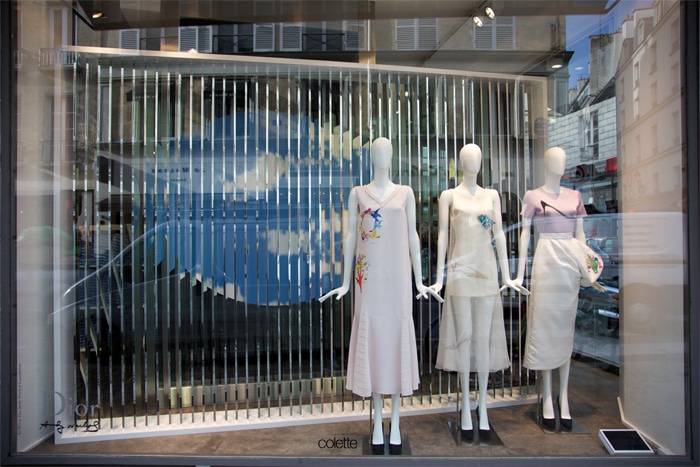 The FIAC or International Contemporary Art-Fair in English is a contemporary art event, which started in 1974 in Paris and happens every year. The event will take place on October 24-27, 2013 at the Grand Palais & Hors les Murs venues with different art exhibitors, collectors, and personalities participating. For more information about FIAC, visit their official site
here
.
Source:
Dior.com
/
Colette.fr