Vogue Fashion's Night Out will return again this year, marking their sixth year of this fashion event. The event is entitled "A Global Celebration of Fashion" is being celebrated worldwide. London, Sydney, Paris, Berlin and Lisbon are some of the cities that will be participating this year. The event is a late night fashion event that was first started to boost the economy by inviting people to sip cocktails and shop till they dropped. Unfortunately, New York will not be joining this year again, the last time they had an event was in 2012. Use #VFNO for event updates. More information is updated as it becomes available.
Use the jump buttons to view the schedules of all the cities participating the Vogue Fashion's Night Out event.
AustraliaLondonItalyRussiaPortugalNetherlandsGermanyChinaIndiaJapan
Paris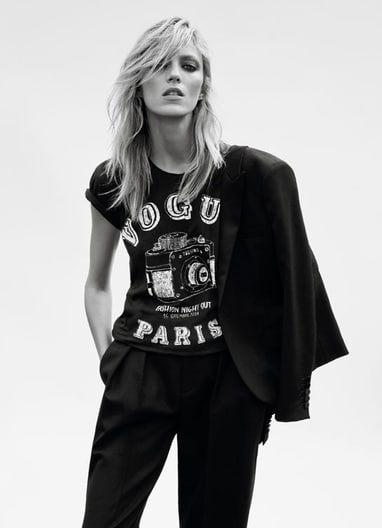 Date: September 16, 2014
Location: Rue Saint-Honoré, Rue du Faubourg Saint-Honoré, Rue Royale and Place de la Madeleine
The Vogue Paris team has designed the exclusive t-shirt for the event with the VFNO colors and a rock theme. The shirt will be available when you purchase the September 2014 issue of Vogue Paris magazine which is in newsstands now.
Mandarin Oriental Paris has partnered with Vogue Fashion Night Out for a one-of-a-kind experience to those attending the event. The hotel will be offering tapas and cocktails inspired by fashion on Bar 8 to VFNO attendees. More information on Mandarin Oriental site.

Source: Vogue Paris
Sydney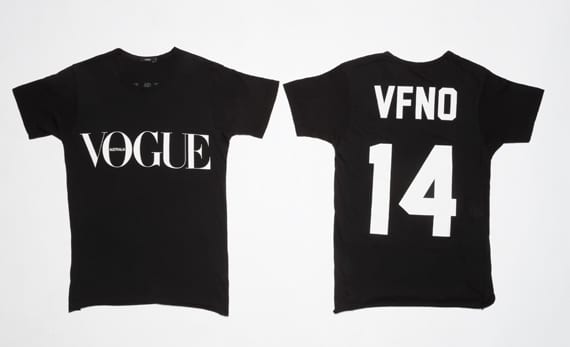 Date: September 4, 2014
Location: Sydney CBD from Pitt Street Mall to Martin Place
The event will be held on Sydney CBD from 5PM-10PM. An official launch moment will also be held in the Hyde Park. One of Australia's top leading fashion brands, Bassike, has collaborated with the Vogue team for the limited edition t-shirt. Bassike's Mary Lou Ryan and Deborah Sams t-shirt will be sold at David Jones' stores located at Elizabeth Street, Bourke Street and Bondi Junction, as well as their online store.

Source: Vogue Australia
London

Date: September 23, 2014
Location: Oxford and Regent Street, London.
More information is updated when it becomes available.

Italy

Date: 2 locations on different dates
Rome September 11, 2014 / Milan September 16, 2014
QVC, a multimedia retailer has collaborated with Vogue Italy for the special edition t-shirt of the Fashion's Night Out. The shirt was inspired by synthetic diamonds from Diamonique, sold exclusively in QVC.

Source: Vogue Italia
Russia
Date: 2 locations on different dates
Moscow September 4, 2014 / Saint Petersburg September 11, 2014


Vogue Fashion's Night Out in Moscow has chosen model Zen Sevastyanova, also known as "Zen", as the ambassador of this event. She has designed limited edition shirts for this event that will be sold in major shopping centers that will participate in the FNO. Special collaborations from MaxMara, Paul Smith, A La Russe will be available. Prada will also be participating in the event, offering a custom made footwear for the guests.

Source: Vogue Russia
Lisbon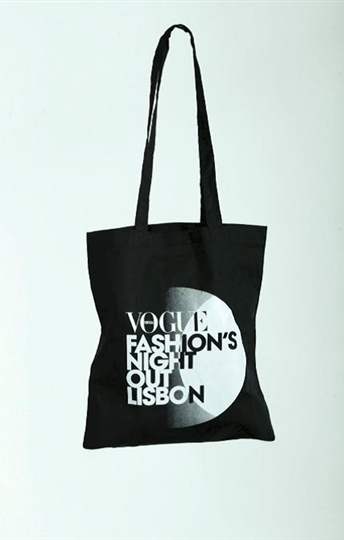 Date: September 11, 2014
Location: Avenida da Liberdade, Rua Castilho, Royal Prince, Chiado, Rua Augusta and Rua do Ouro
Vogue Lisbon has created an exclusive shopping bag for the Fashion's Night Out. Available for €5.00 at participating stores in Lisbon. The proceeds of the sale for the VFNO Shopping Bag will go to Operation Red Nose.

Source: Vogue Portugal
Netherlands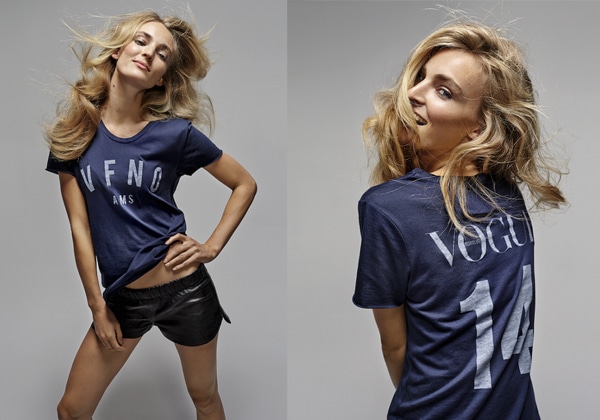 Date: September 4, 2014
Location: Dam Square in Amsterdam
The third edition of the Vogue Fashion's Night Out in Netherlands will be held in Amsterdam. The event will be happening in the Dam Square, P.C. Hooftstraat, Van Baerlestraat and Hobbemakade. Surprise performances, in-store parties and special offers are awaiting on this one night fashion event. The limited edition t-shirt for VFNO Netherlands is designed by Amsterdam based Fashion House, Zoe Karssen. The shirt is modeled by Dutch fashion model Ymre Stiekema.

Source: Vogue Nederland
Germany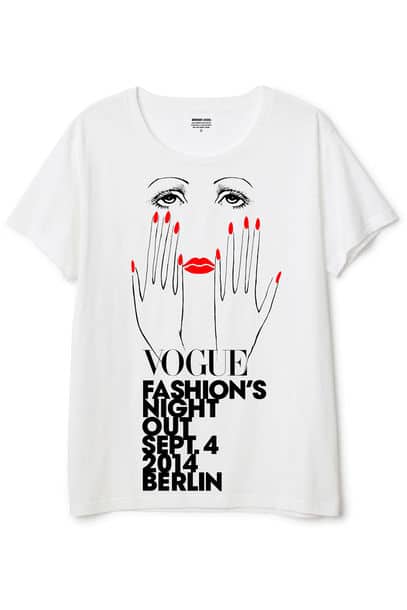 Date: 2 locations on different dates
Berlin September 4, 2014 / Dusseldorf September 5, 2014
Two major cities will be holding the Vogue Fashion's Night Out in Germany, Berlin and Dusseldorf. Over 125 designer stores will be participating in Berlin, and about 250 stores in Dusseldorf. A limited edition t-shirt has been designed for Berlin while a shopping bag in metallic blue was created for Dusseldorf.

Source: Vogue Deutsch

China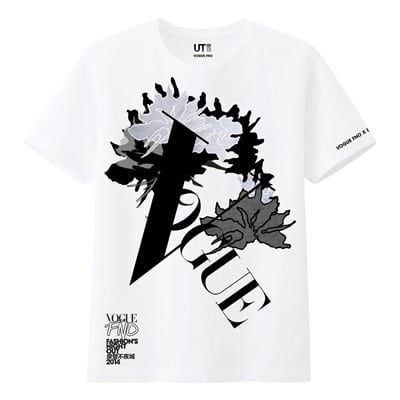 Date: October 18, 2014
Location: Chengdu
Vogue China has collaborated with nine fashion designers and artists to create a limited edition Fashion's Night Out shirts. China's top fashion designers and artists includes Liu Qingyang, Masha Ma, Qiu Hao, Lei Mengting and Han Yajuan. Three Fashion's Night Out events were already held in three cities, Shanghai, Hangzou and Beijing last August 29-31, 2014.

Source: Vogue China

Date: September 4, 2014
Location: Mumbai


There will be a luxury late-night block party to celebrate Vogue India's 5th installment of FNO. The event is happening at Palladium Mall in Mumbai, India and a number of designers are participating. Sip and shop some of the parties and discounts that are happening during this event. Check-out Vogue India for more information.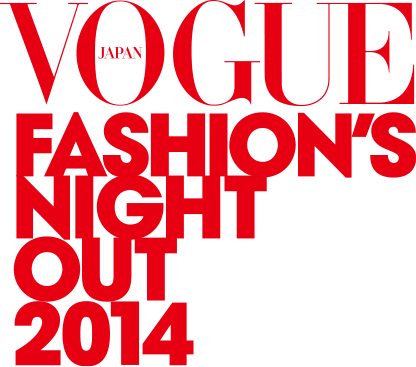 Date: September 6, 2014 in Tokyo / October 18, 2014 in Osaka
Location: Tokyo and Osaka
The FNO will begin in Tokyo at Omotesando, Harajuku and Aoyama on September 6, 2014. In October the event will be moving to Osaka head office at Hankyuuumeda head office Hankyu Men's Osaka. There are a number of designers that are scheduled to be holding a number of events. More information can be found here at Vogue Japan.