We hope you love the products we recommend! Just so you know, when you buy through links on our site, we may earn an affiliate commission. This adds no cost to our readers, for more information read our earnings disclosure.

Some participants to the much awaited initial collection of Nicolas Ghesquière for Louis Vuitton were able to preview the new bags in all their glory. The bags included in the Fall/Winter 2014 Collection were mostly updated versions of their iconic bags such as the Speedy, Alma and Luggage Trunks.  A few noticeable changes include the following:
bags include very functional covers that appeared on the runway, this means that in the rain you don't have to hide your bag inside your jacket;
The speedy gets a sturdy single handle but it is surprisingly doesn't cause the bags to be lopsided;
the speedy also gets a curvy bottom;
the new 'Ghesquiere' signature pattern is a diamond criss-cross found on the speedy; and
the new Petite-Malle is available in Monogram Canvas, Epi Leather and Damier Ebene.
Here are some of the previews of the Louis Vuitton Fall/Winter 2014 Bags. Chinese fashion model Liu Wen, was one of the lucky ones who received a gift from the designer himself, the single handle Speedy bag with a removable cover show below. 
For more information check out all the posts for Louis Vuitton Fall / Winter 2014.

(to see video on mobile just click the image)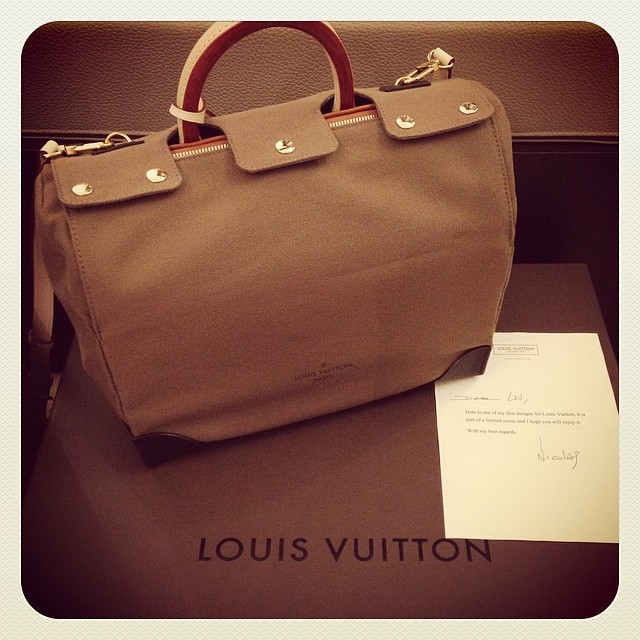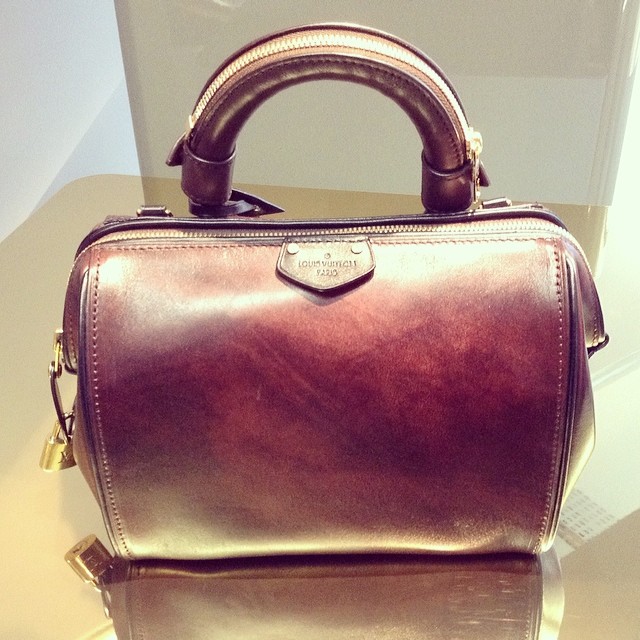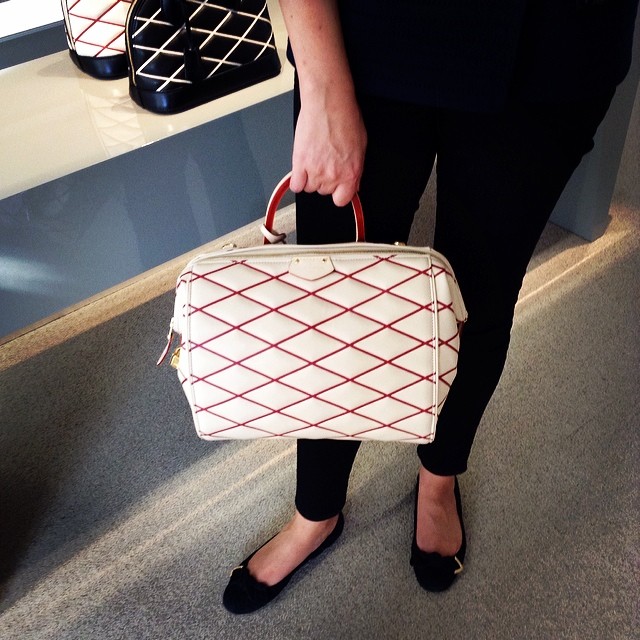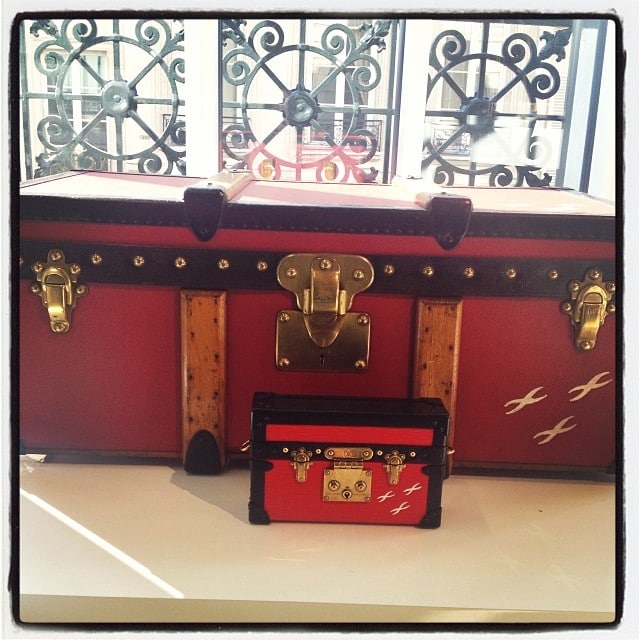 instagram.com/high_onfashion