We hope you love the products we recommend! Just so you know, when you buy through links on our site, we may earn an affiliate commission. This adds no cost to our readers, for more information read our earnings disclosure.
The new Creative Director Johnny Coca has presented an updated version of the classic Bayswater. Fans of the original Bayswater may love or hate the change. No word yet if changes will be permanent.
Check out the comparisons between the new and original Bayswater. Also our final verdict.
New Bayswater Bag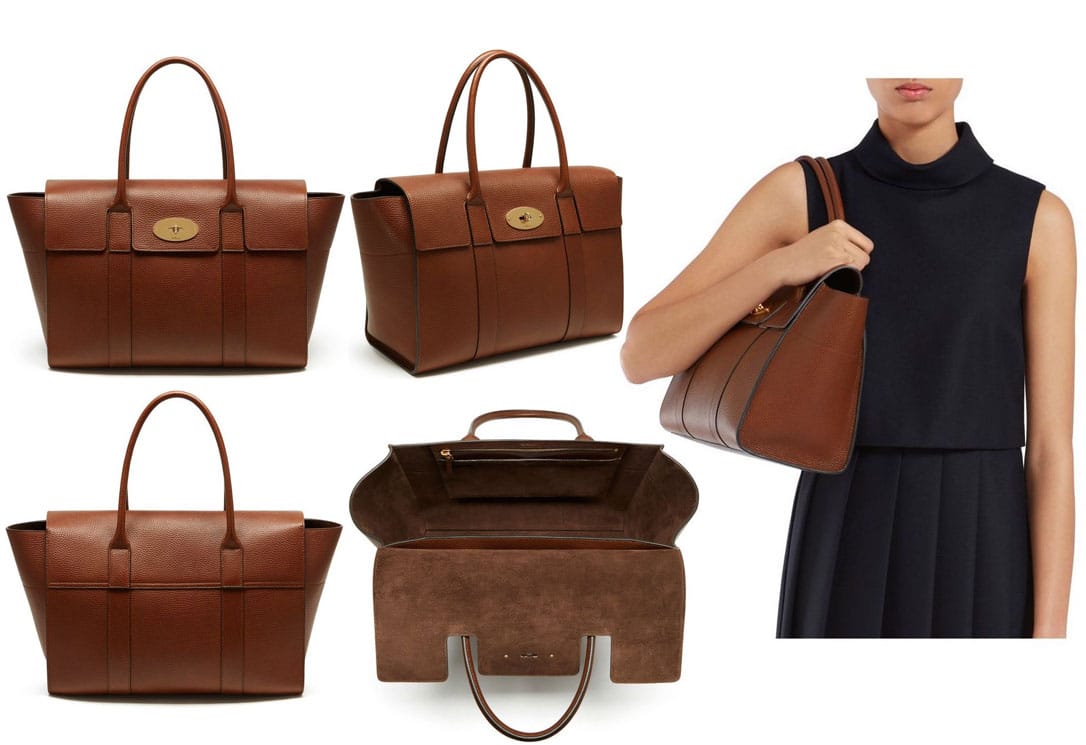 The New Bayswater Bag has been just released, it measures 11" H x 20 ½" W x 7 ¾" D, with a handle drop of 6 ¼" D. The signature postman's lock is made smaller and no longer bears the Mulberry tree, as it now has the new logo name. The new design is more structured and has noticeable gusseted edges like the Celine Trapreze. Coca was previously at Celine so we can see some of his old influences even in his new designs.
The belted sides were also removed on the new style, the sides of the bag can just be pushed in and pulled out. The interior is made of suede and has one internal zip pocket and two slip pockets. The Oak color is darker compared to the original design. The metal feet has also been removed for the new Bayswater. The New Bayswater has the same price as the old one, $1,395.00 (USD) for Natural Leather.
Original Bayswater Bag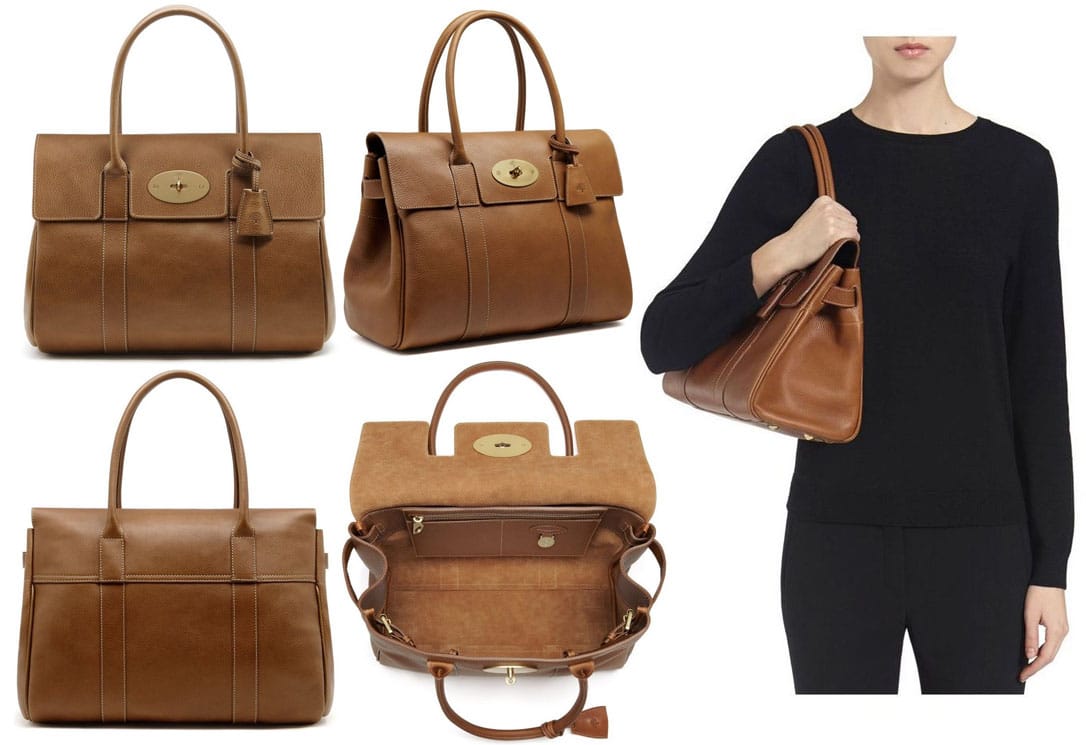 The Original Bayswater Bag measures 10 ½" H x 14 ¼" W x 6 ½" D, with a handle drop of 6 ¼" D. The bag features the signature postman's lock closure with the Mulberry tree logo. It has belted sides that can be adjusted to have more space inside the bag. It also has a hanging fob with a hidden padlock. The interior is made of brushed leather and has one internal zip pocket and two slip pockets. It has metal feet on the base for protection. The original design is priced at $1,395.00 (USD) for the Natural Leather.
Conclusion
The Original Bayswater definitely wins as it has the classic features that Mulberry is known for including the signature tree and larger lock. The classic design made this bag more desireable.
The New Bayswater is still a good choice but lacking in the heritage that the original signified. The new design may alienate old fans further away from Mulberry based on the alterations.