We hope you love the products we recommend! Just so you know, when you buy through links on our site, we may earn an affiliate commission. This adds no cost to our readers, for more information read our earnings disclosure.


It seams that all the big name designers have created new styles in 2014, some from the spring and a more complete selection available for the upcoming Fall season.  Almost by coincidence each designer created a variation of the top handle bag as their IT style for the season.  Here's a rundown of the top five top handle bags from the upcoming collections. Each designer does their own spin on this very classic style.
If the top handle style isn't your favorite, check-out the guide to the best mini bags for the Fall 2014 season.
Jump to: FendiCelineLouis VuittonMarc Jacobs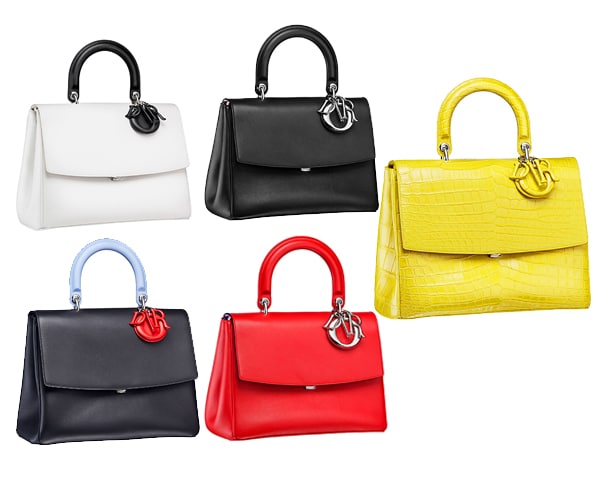 The Be Dior Flap Bag is part of Dior's Fall/Winter 2014 Collection. It is a single handle tote bag that features a flap front. It includes the DIOR charms and a removable/adjustable shoulder strap. It is available in Calfskin, Crocodile and Python.  The interior features a double flap for additional storage.
More information on the bag style be found here.
| Style | Price |
| --- | --- |
| Be Dior Flap Mini Bag | $3,700.00 (USD) |
| Be Dior Flap Small Bag | $4,400.00 (USD) |
| Be Dior Tri-Color Flap Small Bag | $5,400.00 (USD) |
| Be Dior Flap Medium Bag | $4,900.00 (USD) |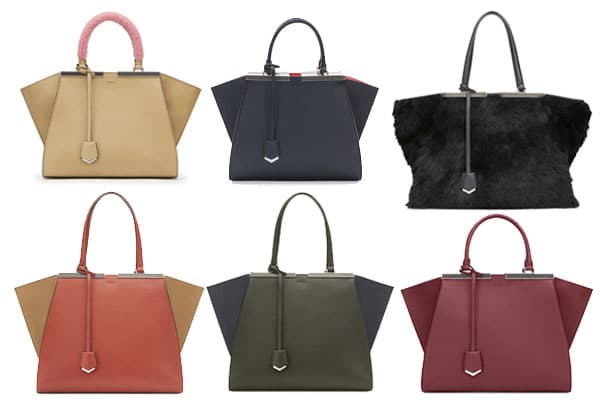 The Trois Jours or 3Jours Tote Bag first came out in the Spring/Summer 2014 runway Show and is an updated version of the 2Jours Tote. It is a top handle bag with wide gussets and metal trims on top. For Fall 2014, Fendi has introduced new colors and new mini size for this bag which has a more compact frame.
More information on the two bag styles are linked below.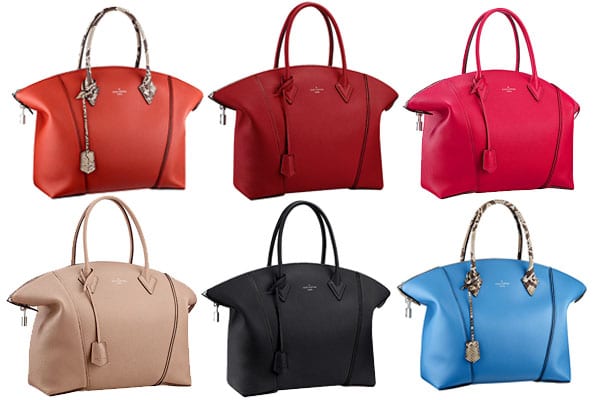 Made of Veau Cachemire leather, the Louis Vuitton Soft Lockit Tote Bag was first released for the Spring/Summer 2014 collection. It includes a removable and an adjustable shoulder strap. The Soft Lockit Bag has a Veau Velour interior.
There are new colors for Fall / Winter 2014, these includes Red, Orange, Black with Python Handles, Red with Python Handles and Blue with Python Handles.
More information on the bag is available here. 
| Style | Price |
| --- | --- |
| Louis Vuitton Soft Lockit Bag | $4,250.00 (USD) |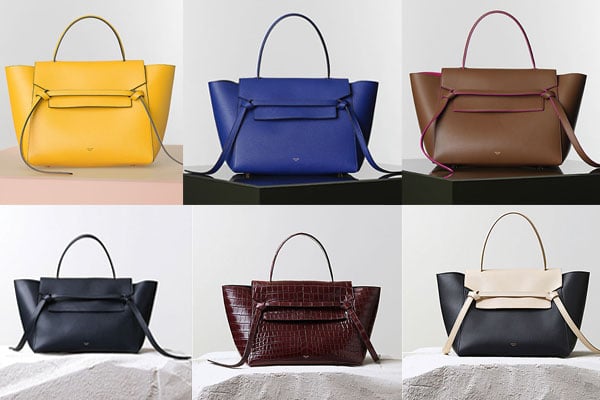 The Celine Belt Tote Bag was first introduced in the Pre-Fall 2014 Collection. The bag features a front flap tucked behind a belt with knots. Available in Calfskin, Python and Crocodile. Colors for Fall 2014 includes Camel, Indigo and Yellow.
More information on the bag is available here. 
| Style | Price |
| --- | --- |
| Celine Belt Calfskin Tote Bag | $2,600.00 (USD) |
| Celine Belt Python Tote Bag | $5,400.00 (USD) |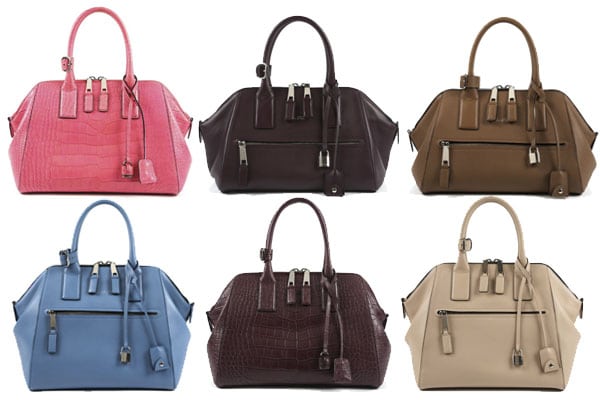 The Incognito Bag from Marc Jacobs is also part of the brand's Fall/Winter 2014 Runway show. This bag is made by hand and comes in Alligator, Textured Leather and Smooth Leather. It is a double handle bag with a zip closure. Available in three sizes, Small, Medium and Large.
More information on the bag is available here.
| Style | Price |
| --- | --- |
| Marc Jacobs Smooth Incognito Medium Bag | $2,800.00 (USD) |
| Marc Jacobs Textured Incognito Medium Bag | $2,300.00 (USD) |
| Marc Jacobs Smooth Incognito Small Bag | $2,600.00 (USD) |
| Marc Jacobs Textured Incognito Small Bag | $2,100.00 (USD) |
Source: Dior, Fendi, Louis Vuitton, Celine, Marc Jacobs