We hope you love the products we recommend! Just so you know, when you buy through links on our site, we may earn an affiliate commission. This adds no cost to our readers, for more information read our earnings disclosure.
For this summer's wedding season, brides should consider splurging on a clutch for their festivities since a sparkly accessory is the perfect way to carry those essential beauty items to keep looking perfect throughout the day.  Its good to consider two alternatives for day time and night time festivities since you might not wear the heavy white wedding all through the night.  If you opt to change into a much lighter party dress for the evening the clutch should also be suitable for dancing and floating about on the dance floor.
Here are some of the options from this wedding season:
Chanel Clutches: Day Vs Night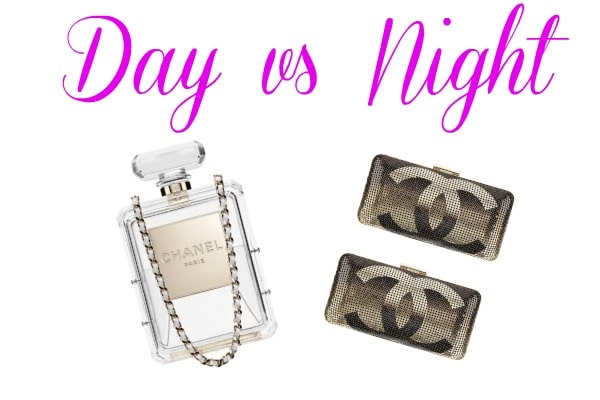 From Chanel, the day option can include the Chanel Perfume Clutch in transparent ($9,500 USD) which is an iconic and commemorative piece.  It includes a long strap and large enough container to make it easy to carry from one location to the next. For the evening the Chanel Minaudiere hologram clutch features a hand painted exterior on sequins giving it that disco ball effect ($5,900 USD).  Includes a snap closure and roomy enough for carrying your lipstick and make-up touch up.
Dior: Day vs Night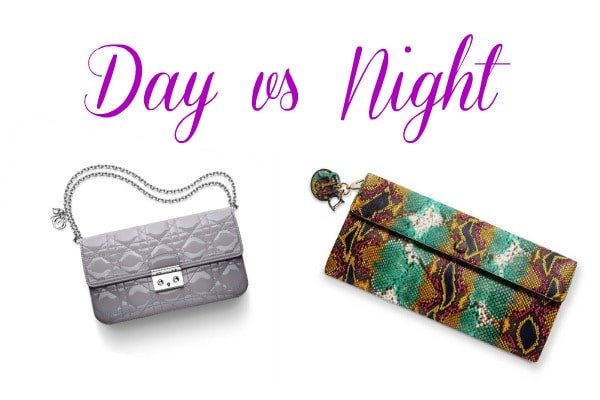 Dior has a number of different sized Promenade pouches, which are the the mini versions of the classic Miss Dior bag.  The Promenade pouch in large size measures 8″ across (€1,950).  The Pouch is really to carry a limited amount of items and the decorative chain gives the purse and extra bit of luxury.   The newest runway clutch from the Spring / Summer 2014 collection features a multicolor python exterior with mini Dior Keychain (€ 3,500).

Louis Vuitton: Day vs Night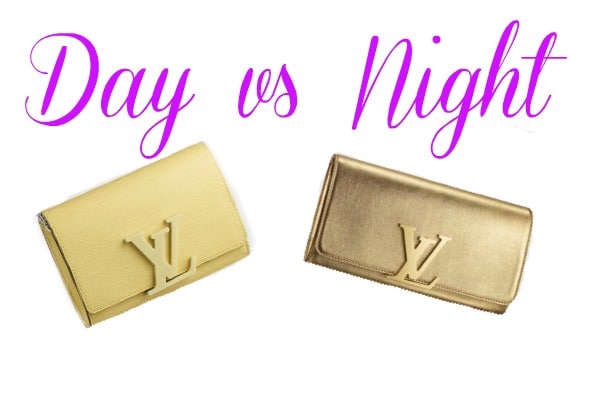 From Louis Vuitton, a much more economical options are the Louise Epi PM bag ($1,900 USD) and the Louis Gold Clutch ($1,790 USD). The Louise PM is narrower but includes a strap that is removable.  This is the perfect day option since it appears less formal than the gold Louise MM which is more of an evening clutch length.  The Louise is the perfect day to evening look since the classic LV logo on the front stands out perfectly.