Louis Vuitton has released the newest size for the iconic Speedy back in June. The size 20 is the latest addition to the Speedy line which is only available in Monogram Empreinte leather. The size 20 is 1 ½ inches bigger compared to the smallest size, the Nano Speedy. Even if it has a small dimension, the 20 can still fit a lot, including your daily essentials such as wallet, keys, cosmetics pouch and sunglasses. It has the same height as the Go-14 PM Bag, but smaller in length. The Monogram Empreinte Speedy 20 can be worn on the shoulder or across the body with its adjustable and removable leather strap.
Retails for $2,270.00 (USD) and comes in three colors, Noir, Blossom and Cherry.
Check out the comparison between the Monogram Empreinte Speedy 20, Go-14 PM and Monogram Canvas Speedy 25 bags.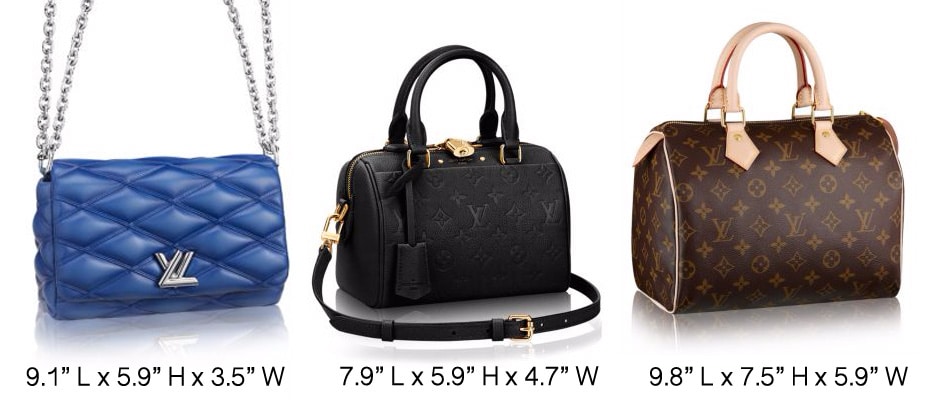 Gallery