The Rockstud bags has been one of Valentino's most popular designs. It comes in various styles and one of these is the Rockstud Flap Bag. This flap bag features the studs on the middle of the bag. It has adjustable chain handle and has a tuc closure with the brand's logo. It can be worn as a shoulder bag or across the body. The interior is made of cotton with internal pocket. The Rockstud Flap Bag comes in three sizes, Mini, Small and Medium. Check out the comparison below of the three sizes.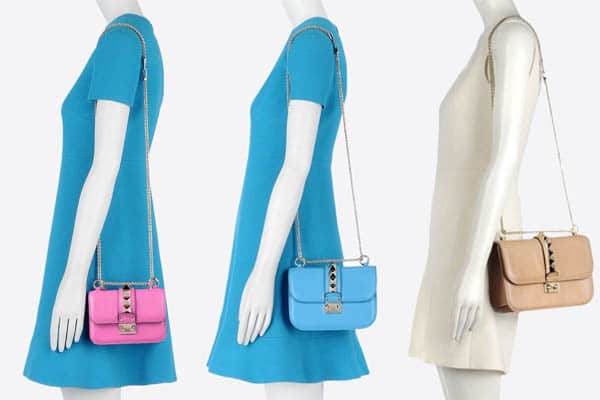 Valentino Rockstud Flap Mini Bag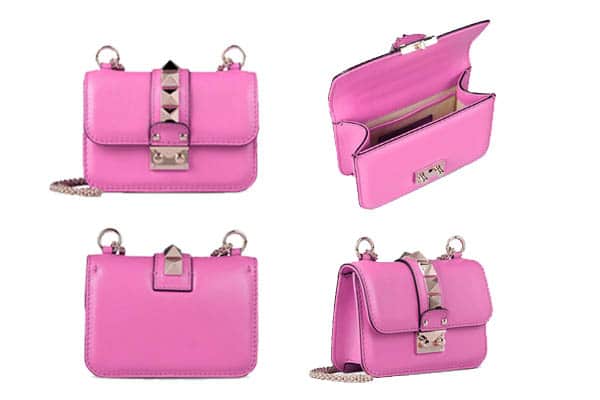 The Mini size measures at 6.5" W x 6" H x 2.3" D. Inside you will find an open pocket. You may fit your phone, a lipstick, keys and a small wallet. This size is perfect for night outs, when you are carrying limited items. The Rockstud Flap Mini Bag retails for $1,895.00 (USD).
Valentino Rockstud Flap Small Bag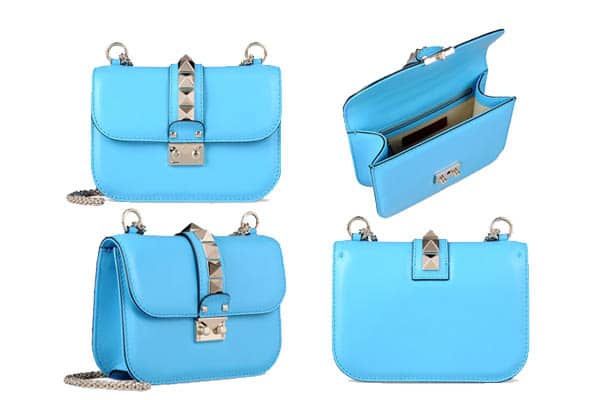 The Small size measures at 8.3" W x 6.3" H x 2.4" D. It has an internal zip and open pockets. This size is ideal for formal events wherein you can hold the bag as a clutch too. The Rockstud Flap Small Bag retails for $2,145.00 (USD).
Valentino Rockstud Flap Medium Bag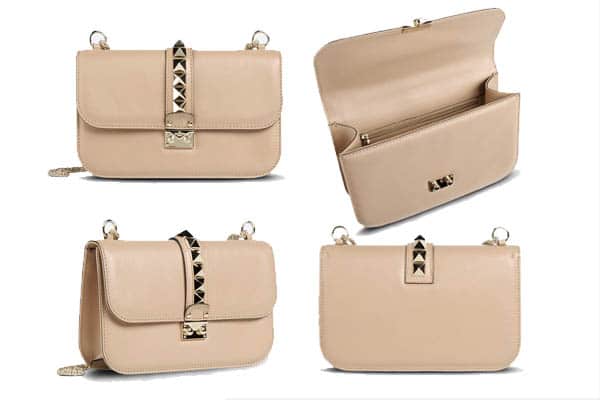 The Large size measures at 10.6" W x 6.7" H x 2.4" D. The bag is large enough to carry a long wallet, your phone and other small stuff. If you are the type of person that carries few things on a daily basis, you can use this bag everyday as it can fit your necessities already. The Rockstud Flap Medium Bag retails for $2,345.00 (USD).
Conclusion:
The Medium size wins this round as you get value for your money. You can use this bag from day to night, as it has the right size to carry what you need.