Whether it's a weekend getaway or a long trip, it is always best to carry a travel bag that's sturdy and durable, aside from being stylish, of course! Weekender, duffel, backpacks and suitcases are perfect to use to help you organize your essentials when traveling. Here are some of the best designer travel bags from The SF Shop!
[tabs type="vertical"][tabs_head][tab_title]1[/tab_title][tab_title]2[/tab_title][tab_title]3[/tab_title][tab_title]4[/tab_title][tab_title]5[/tab_title][tab_title]6[/tab_title][tab_title]7[/tab_title][tab_title]8[/tab_title][tab_title]9[/tab_title][tab_title]10[/tab_title][/tabs_head]
[tab]Givenchy Nightingale Trolley Bag - $4,677.00 (USD)
A trolley version of the iconic Nightingale bag! How cool is that?


[/tab][tab]MCM Voyager Visetos Large Canvas Weekender Bag - $1,125.00 (USD)
A lovely weekender bag in pretty pastel color.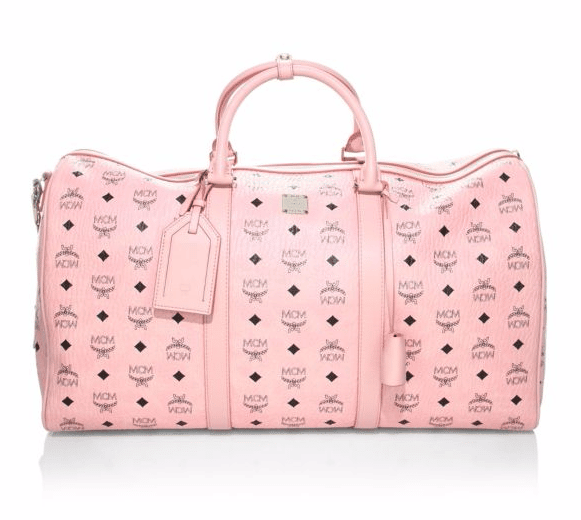 [/tab][tab]Prada Vela Nylon Backpack - $970.00 (USD)
Utilitarian backpack in the brand's signature nylon material.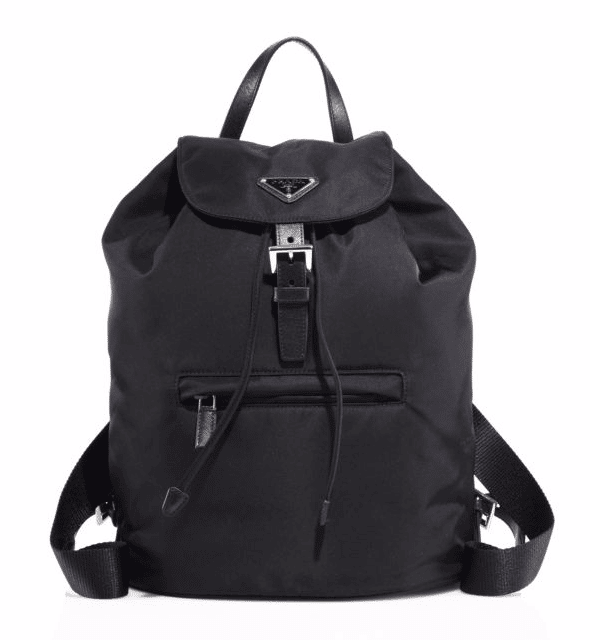 [/tab][tab]Loewe Goya Weekender Bag - $3,350.00 (USD)
Simple yet timeless and elegant!


[/tab][tab]Bottega Veneta Travel Bag - $4,900.00 (USD)
Made of beautiful intrecciato nappa leather, this travel bag is a must have!


[/tab][tab]Givenchy Traveler Backpack - $1,114.00 (USD)
A one-of-a-kind backpack that even includes a neoprene mat with printed logo.


[/tab][tab]Charlotte Olympia x Globe-Trotter Leopard-Print Leather Trolley Case - $2,155.00 (USD)
Get bold and wild with this leopard print trolley case!


[/tab][tab]Fendi Grey Nylon and Fur Bag Bugs Backpack - $2,590.00 (USD)
Quirky and trendy backpack that will surely make a statement.


[/tab][tab]Prada Quilted Nylon Backpack - $1,600.00 (USD)
Another nylon backpack from Prada with multiple colors and variety of pockets.


[/tab][tab]MCM Nomad Logo Faux Leather Wheeled Suitcase - $1,480.00 (USD)
Thanks to MCM, suitcases does not to be boring with this chic monogrammed bag!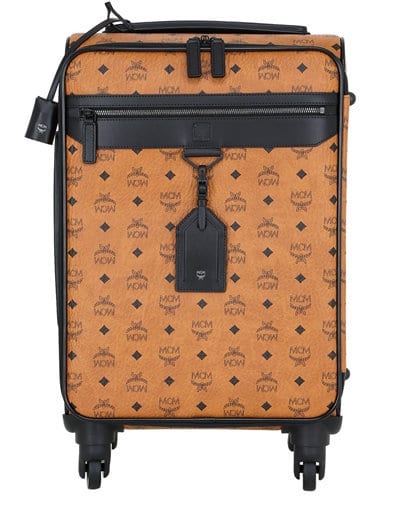 [/tab][/tabs]