Fall/Winter 2016 Collections are slowly trickling in stores. Top luxury brands have already released their latest collections. These includes Louis Vuitton, Chanel, Celine, Dior, Saint Laurent and Chloe. As we anticipate for Paris Fashion Week for the Spring/Summer 2017 shows, here's a recap of the Fall/Winter 2016 Bag Collections.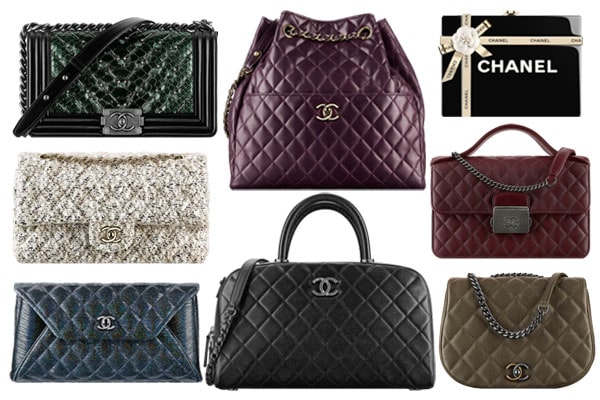 The Chanel Fall/Winter 2016 Act 1 Collection offers different bag designs made of their signature styles like quilted and chevron pattern, as well as materials such as tweed, lambskin, chevron and python. Chanel's latest collection includes flap bags, backpacks, shopper tote, clutches and messenger bags.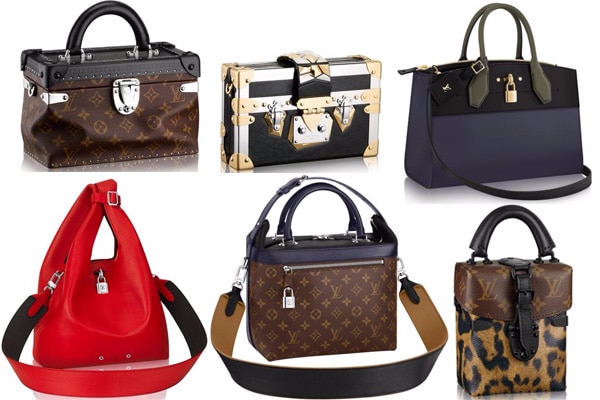 Louis Vuitton introduces a variety of new styles for their latest collection. The brand has taken inspiration from their vintage travel bags and has created miniature versions for everyday use. The City Cruiser and City Trunk makes fabulous statement pieces. New prints are also featured in the collection such as Wild Animal, World Tour Stickers and Monogram Reverse Canvas.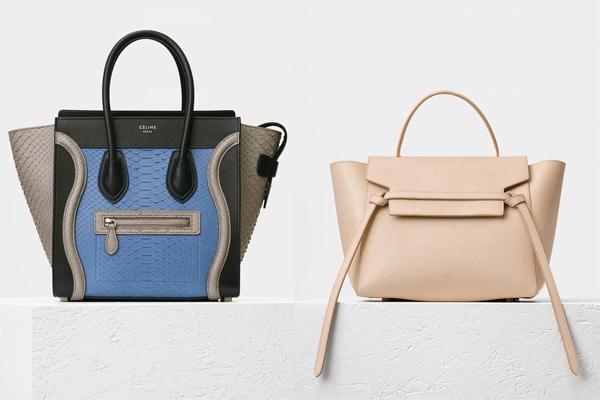 Celine's classic handbags including the Luggage line, Classic Box and Trapeze are part of the brand's latest collection. They come in basic and pastel colors, in materials like Shiny Smooth Calfskin, Supple Natural Calfskin, Python and Crocodile.

Dior introduces new bags for their Fall/Winter 2016 Collection. This season's much awaited bags includes the Runway Bag which was first seen during the runway show, it looks like an East/West version of the Lady Dior; and Lily Bag, a stylish bowling bag. Another new design is the Stardust Backpack, which is available in Cannage pattern and embroideries.
Chloe features two new bag styles this season, the Lexa Bag, a satchel available in leather and suede, which comes with a shoulder and crossbody straps; and the Joe Clutch, a minimalist rectangular clutch bag. The Hudson bag now comes in a nano size, while the Faye family now includes a Wallet-on-a-Strap style.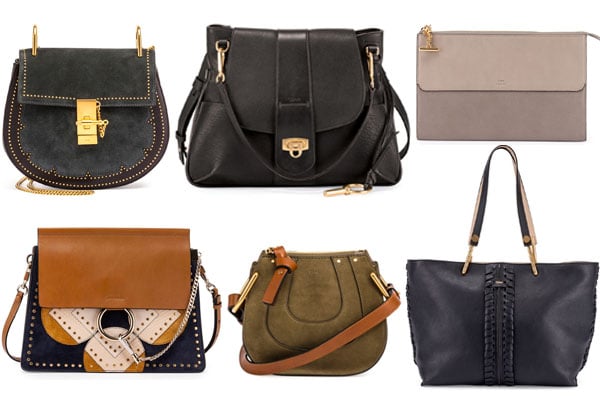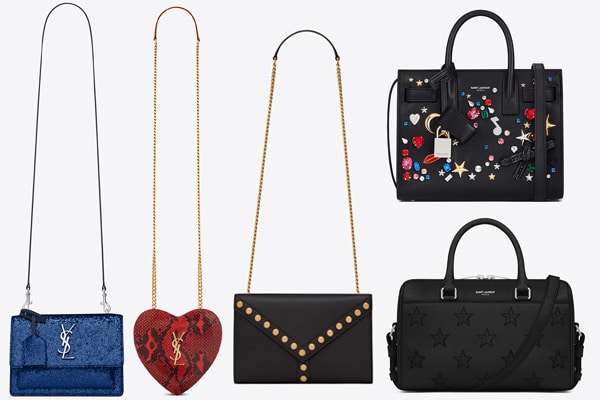 Saint Laurent presents a mix of classic and modern bags for their Fall/Winter 2016 Collection. Matelassé and plain leather bags are included in the collection, as well as funky bags with embellishments. The Love Heart Bag is introduced this season, a cute heart shaped bag with a long chain strap.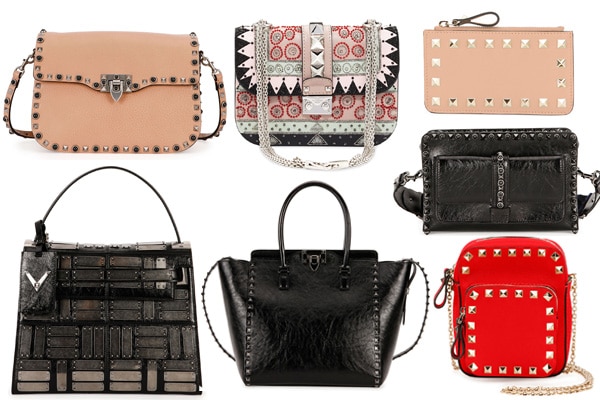 Valentino are sticking to basic colors this season, most handbags are in shades of beige, red and black. Intricate beadings are seen on the Lock Flap bags, while

Mulberry's New Creative Director Johnny Coca has veered away from the brand's conservative and classic handbags. For his first collection, he presented funky and edgy bags with press studs, chains and exotic materials. Coca has redesigned the iconic Bayswater Tote, and introduces new styles like Chester and Clifton bags.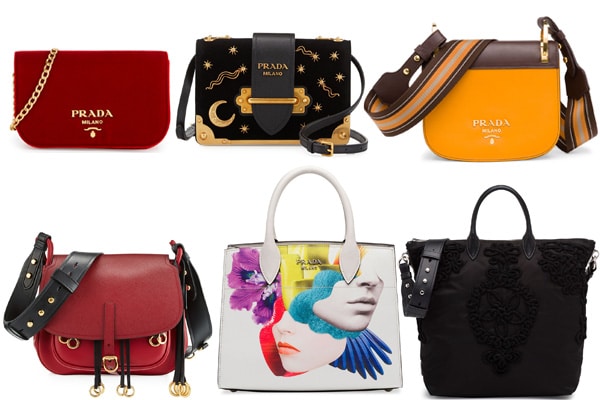 Prada presents the Cahier and Pionnière bags for their Fall/Winter 2016 Collection, which were also the most talked about bags during the runway show. Both bags are satchel types that has a flap front. Another new this season is the Bibliothèque Bag, a structured top handle bag with bellow sides. Nylon bags with beadings and embroideries makes a chic addition to the brand's recent collection.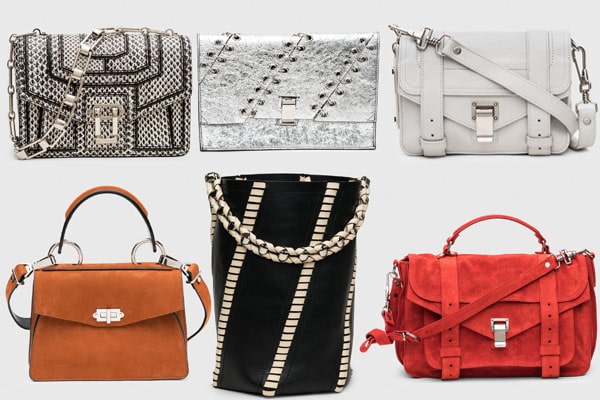 Proenza Schouler introduces their newest bag for their Fall/Winter 2016 Collection, the Hex Bucket Bag. It was first seen during the runway show which has a rounded shape with a rectangular chain. This season's handbags comes in whipstitch detail, metallic leather, suede, elaphe and python.