The Fall/Winter 2015 Collections from various luxury designers will soon be available in stores.  Some styles are already trickling and are available for pre-order at the SF Shop. Here's a rundown of all the bags from the various designers that have already been released. Most collections also include prices where applicable.
[button color="green" size="small" link="http://shop.spottedfashion.com/" target="blank" ]Shop FW 2015 at the SF Shop[/button]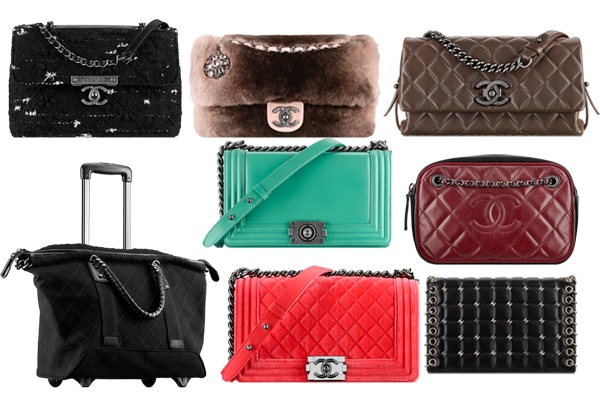 Inspired by Parisian brasserie, the Chanel Fall 2015 Collection presents unique handbags like a plate clutch bag, Reissue bag embellished with tiny utensils and colorful mosaic bags. For the Act 1 Collection, Chanel releases the original Boy Bag design, which will be available for a limited time only.
The brand's iconic trunks was transformed into miniature sizes that was seen in the runway during the Fall 2015 show. Aside from this bag, a new tote bag with a minimalist design and the Sac Toblerone bags were also introduced this season. The brand's iconic bags are also seen in Malletage pattern.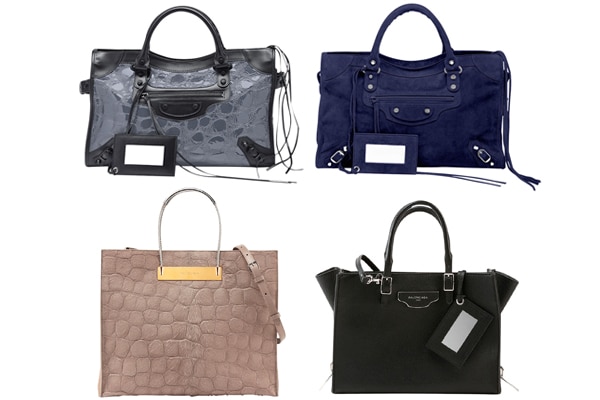 Balenciaga's Fall/Winter 2015 Collection features the new croc embossed leather and calf hair. New suede bags are also included in the collection.
Celine Fall/Winter 2015 Collection includes oversized cabas bags with twisted handles. Net bag and drawstring bags are also new this season.
Chloe's beautiful collection features a 70s vibe with its shoulder bags made of suede, leather and python. The new bags named Hudson and Hayley are adorned with tassels, studs and chains.
Dior introduces a new bag named Dune bag, a top handle bag with a rounded shape and has a flap front. The Diorama is also back this season in bold and bright colors with swirled patterns.
Fendi


Fendi featured the brand's signature handbags such as the Peekaboo and Baguette bags in leather, shearling and calfhair. Bags were seen in colorful studs and marquetry pattern. Fendi also introduces the Peekaboo clutch, inspired by the iconic Peekaboo handbag.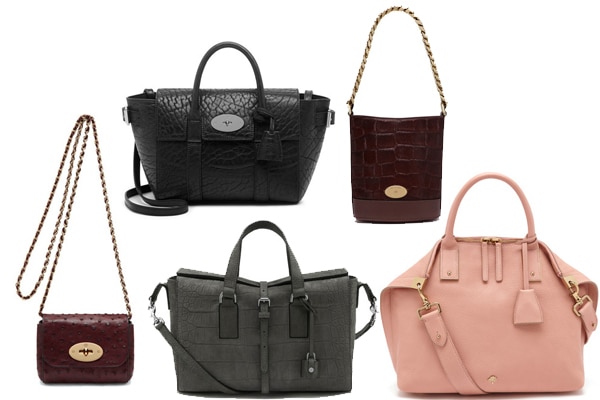 Inspired by the Georgian interiors, the Mulberry Fall 2015 collection features two new bags styles which are the Jamie and Roxette. The Jamie is Mulberry's version of a bucket bag, while the Roxette is a chic satchel which comes with two top handles.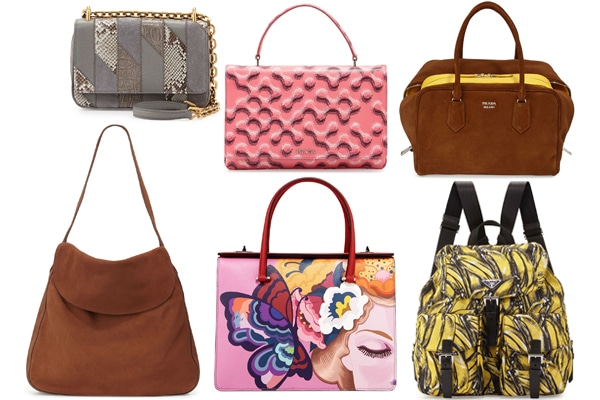 Prada introduces their newest bag design, the Inside Tote Bag. A top handle bag which features another zipped bag inside which comes in contrasting colors. It is available in Calfskin, Suede, Ostrich, Python and Crocodile.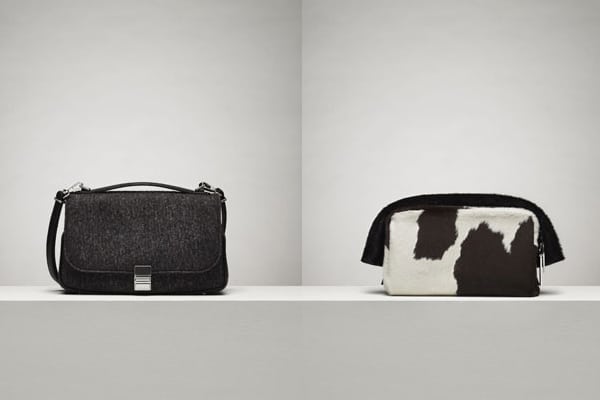 Aside from the Kent Bag that was first introduced for the brand's Pre-Fall 2015 Collection, Proenza Schouler presented two new styles for Fall 2015. The Kent Shoulder Bag and Carlton Clutch, a rectangular zipped top clutch, which both features simple designs yet chic and stylish.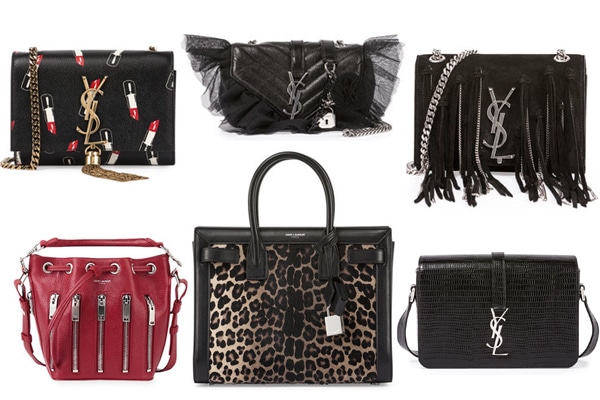 Saint Laurent's latest collection features the Punk Chain bags. The brand also presents new patterns including lipstick and leopard prints, as well as, suede and tasseled bags.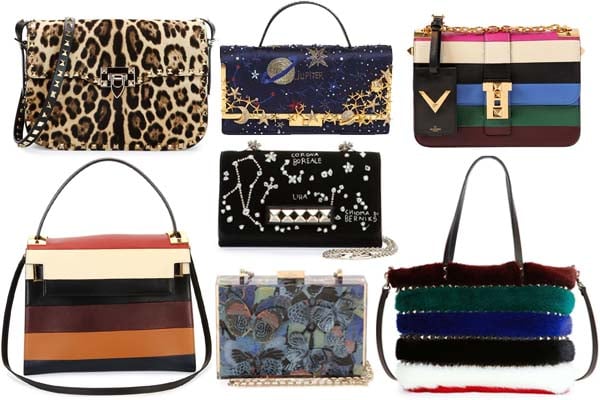 Valentino's Fall/Winter 2015 Collection brings in elegant pieces. Black and White were seen on the runway, as well as intricate floral designs.