Update: We found a sneak peak picture of Pharell's Moynat Train bag

After collaborating with famous fashion houses like Louis Vuitton, Comme des Garçons, Uniqlo and Adidas, Pharell Williams' newest partnership is with the French trunk-maker, Moynat. The Grammy Award winning musician and entrepreneur will be creating limited edition bags inspired by vintage trains.
Pharell will be working alongside Moynat's Creative Director Ramesh Nair on the Train Bag that will be made of acrylic resin and carved ebony wood. The Resin Train Bag will retail for $12,830.00 (USD), while the Ebony Train Bag is priced at $4,105.00 (USD). Leather pouches and scarves will also be made available as part of the collection.
http://instagram.com/p/nOUzxPRzUH/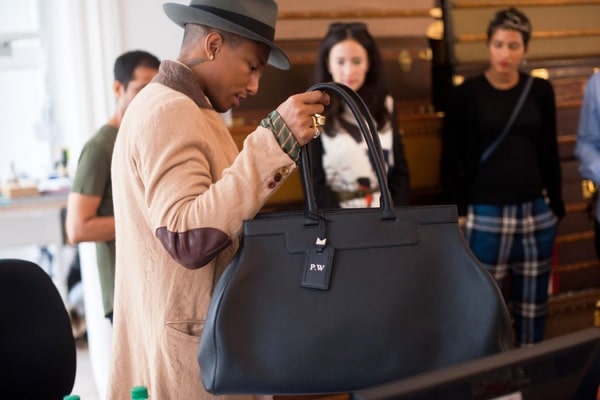 The bag's train shape will be created in Italy by a specialty atelier, and the bag's leather interior will be placed in Paris. The collection is set to be unveiled on October 13, 2014 at Colette boutique, and will be available at Moynat Paris and London boutiques after a week.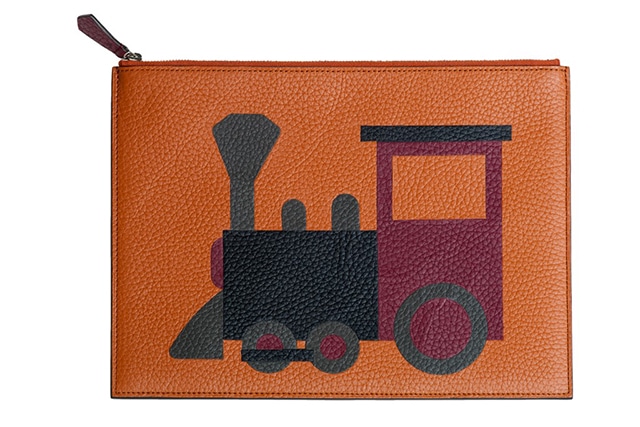 Source: WWD