We hope you love the products we recommend! Just so you know, when you buy through links on our site, we may earn an affiliate commission. This adds no cost to our readers, for more information read our earnings disclosure.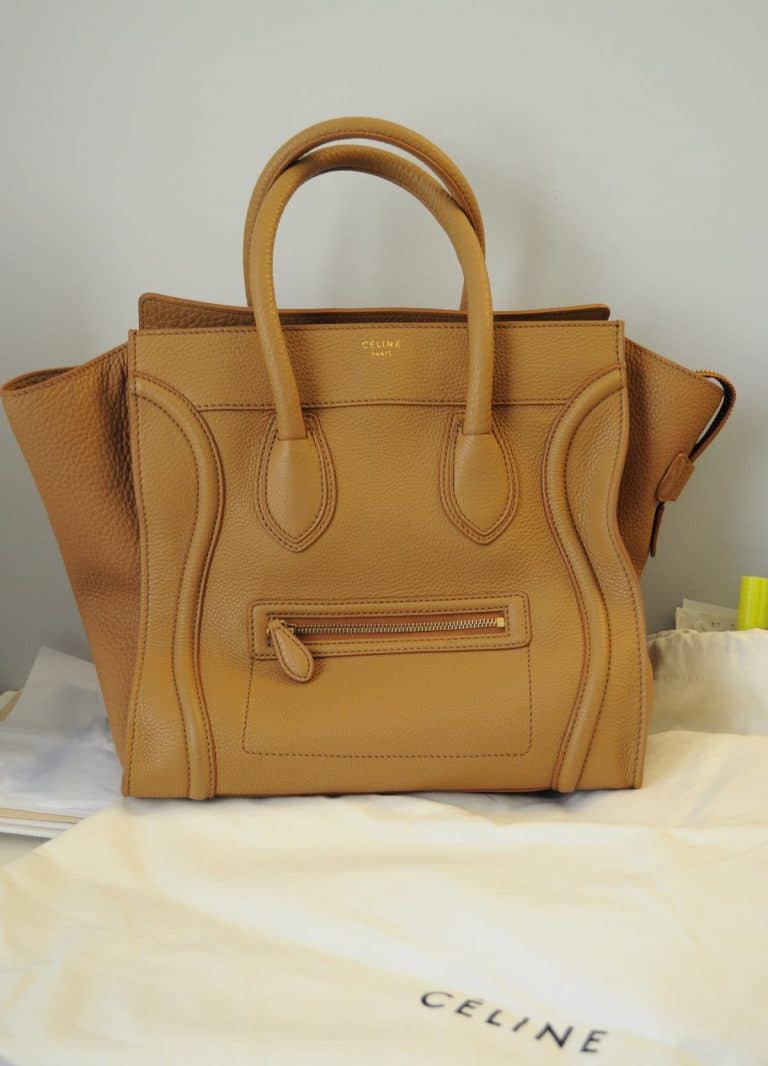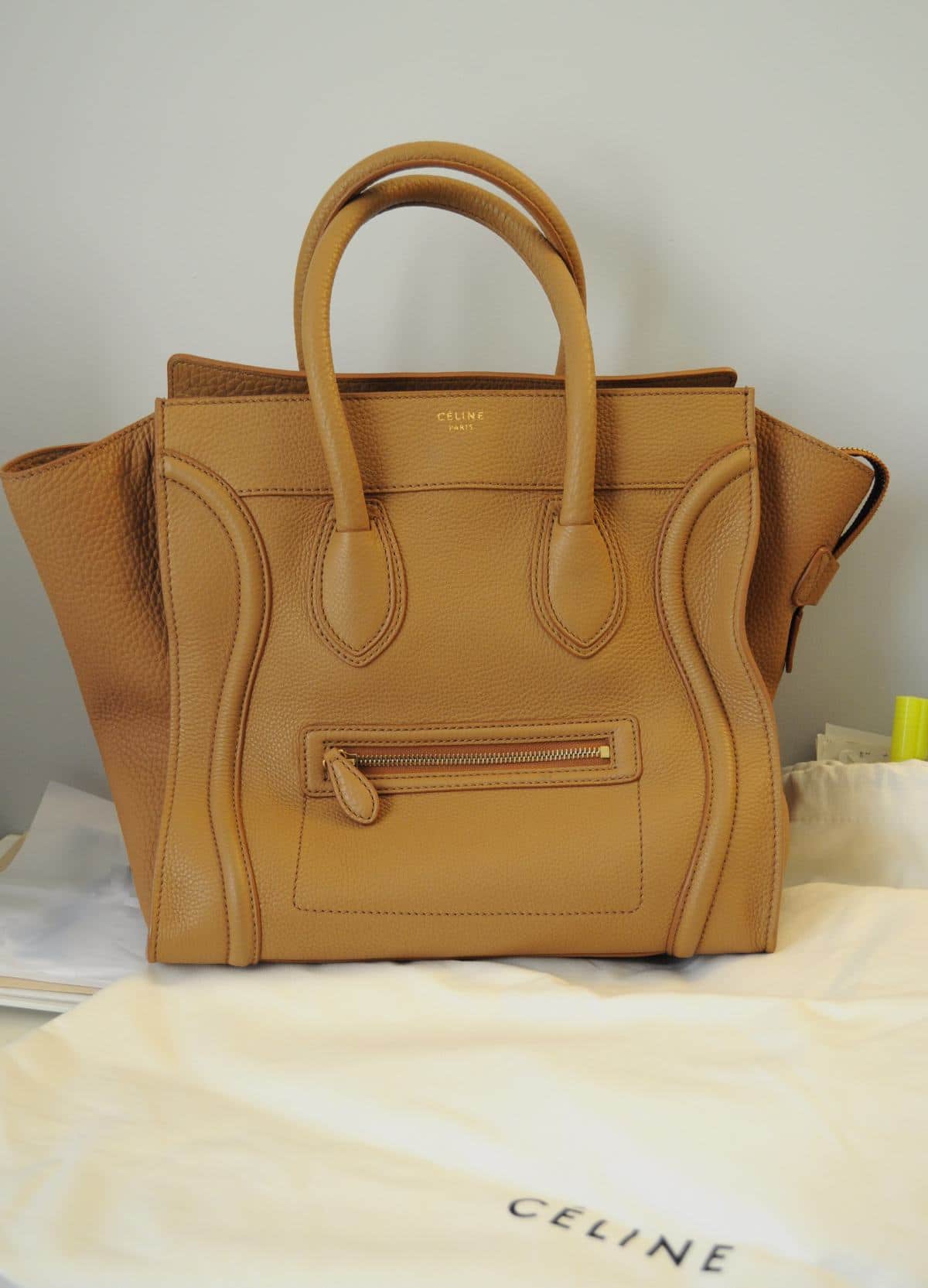 Meet my Celine, I haven't named her yet. She is approximately 12″ x 12″ a box actually… minus the wing span of course (see above picture). I purchased this from Saks Fifth Avenue in Philadelphia.. I'm from Toronto so how I managed to get my hands on this was a bit of a long story.
Holt Renfrew currently had two waiting lists for this bag in probably March, one of which was already full for the spring collection, and they were doing the next waiting list for Fall last spring. While I was in New York at Bergdorf Goodman, I found ONE Celine luggage tote back in about May and it was in python, probably upwards of $3,000-$4,000 way over my budget. I went to Macau and checked out the Celine store, and to no avail NO CELINE LUGGAGE TOTES.
I've been following the "intel thread" on purseforum for a while now to see if anything has come up, and the last few weeks Barneys, Nordstrom etc have started to get their luggage totes in. I called Saks with an SA that has sent pictures through one of his clients, who posted it on the forum.. and voila they had a Celine in stock! It cost me about $1600US + duties but was it all worth it? I wish I lived in the US quite frankly.
It's a lovely bag… the leather is quite durable in a pebbled leather finish. However, the pebbled version of this bag DOES NOT have feet, which annoyed me a bit. For another $150 you can buy the smooth leather finish Celine Luggage Tote and it comes with metal feet. Downside of shiny smooth leather is that it scratches easily and quite frankly I don't have the patience to carry my bag around like it's my baby — because its not.
This is why I sold my Balenciaga Argent City because for the two years I owned it I was too scared to bring it out for fear of getting it stained… on the other hand my Chloe Paraty in Aqua I happily carry everyday without a worry that it will get ruined.
Anyways, the Celine Mini Luggage in pebbled leather is SURPRISINGLY — SMOOSHY? I don't know why it flops around so easily but it's maybe due to the soft leather.. I wanted it to be a bit sturdier and had to stick a box in it in order for it to sit up straight. All the fab pictures with celebrities and models carrying it you can't tell that the bottom kind of sags a bit, and the leather flops more than I would like to.
At this point I'm keeping the bag… especially since Celine has no increased the price of the Mini from $1,600 to $2,000 for next Fall.