We hope you love the products we recommend! Just so you know, when you buy through links on our site, we may earn an affiliate commission. This adds no cost to our readers, for more information read our earnings disclosure.
For this edition of Bag Versus, we have compared two bags from the English brand Mulberry, the Bayswater and Chester. The Bayswater Bag has been around for 14 years now, while the Chester was recently introduced this 2016.
Both bags features top handles with a simple yet classic design. Check out the comparison between the two.
The Mulberry Bayswater Bag is the English brand's most popular handbag. It was first released in 2003 and created by designer Nicholas Knightly. The bag was named after an area in West London, and has been a huge hit ever since. Celebrities, fashion bloggers and fashionistas have all been seen carrying the Bayswater Bag. Over the years, Mulberry has offered different styles for the Bayswater such as Satchel, Double Zip Tote, Buckle, Piccadilly and even Clutch Wallet. Despite of the various styles, the classic Bayswater has remained the best seller.
The Bayswater features two top handles and has the brand's signature postman's lock. It has belted sides that can be adjusted, provide more space. The interior includes one zip pocket and two slip pockets. The bag can be carried by hand, in the crook of the arm or on the shoulder. It is available in a variety of materials, such as Leather, Deep Embossed Croc Print and Ostrich.
Price starts at $1,430.00 (USD) for Natural Leather and measures 10 ½" H x 14 ¼" W x 6 ½" D.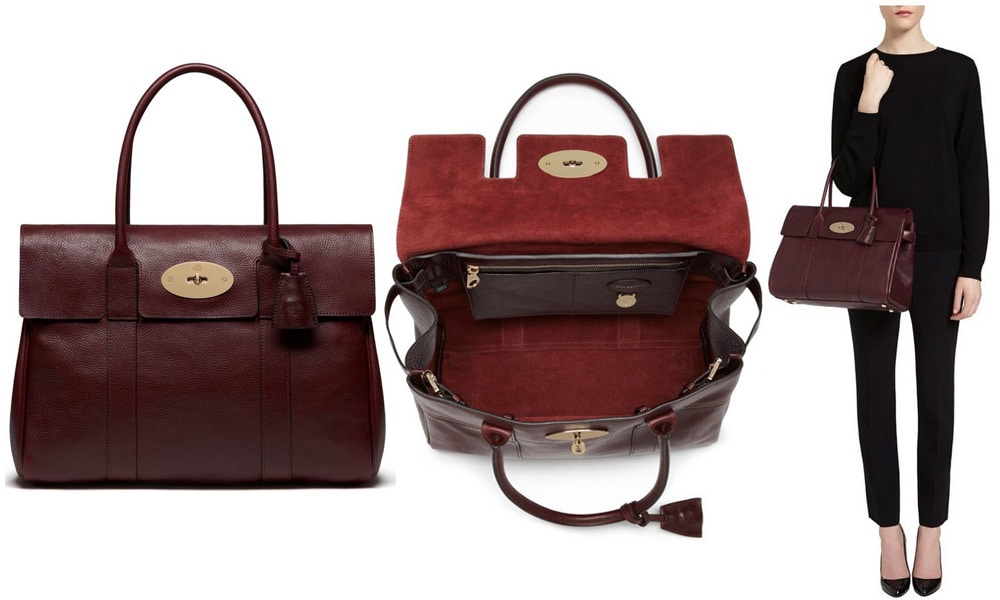 The Chester is the brand's newest offering. It was recently introduced during the Fall/Winter 2016 runway show under Mulberry's new Creative Director Johnny Coca. This bag also has two top handles. It presents a sleek and classic design. It differs from the Bayswarer as it is divided into three compartments: one main zipped and two side compartments. It has a zipped closure with long leather zip pull.
The Chester Bag features three press stud closure and has the new Mulberry logo. It includes an adjustable and removable shoulder strap. It can be carried by hand or on the shoulder.
Currently, the Chester is available in Textured Goat and Polished Embossed Croc, it measures 8 ¾" H x 13 ¼" W x 7 ¼" D. The Mulberry Chester Bag in Textured Goat retails for $1,995.00 (USD).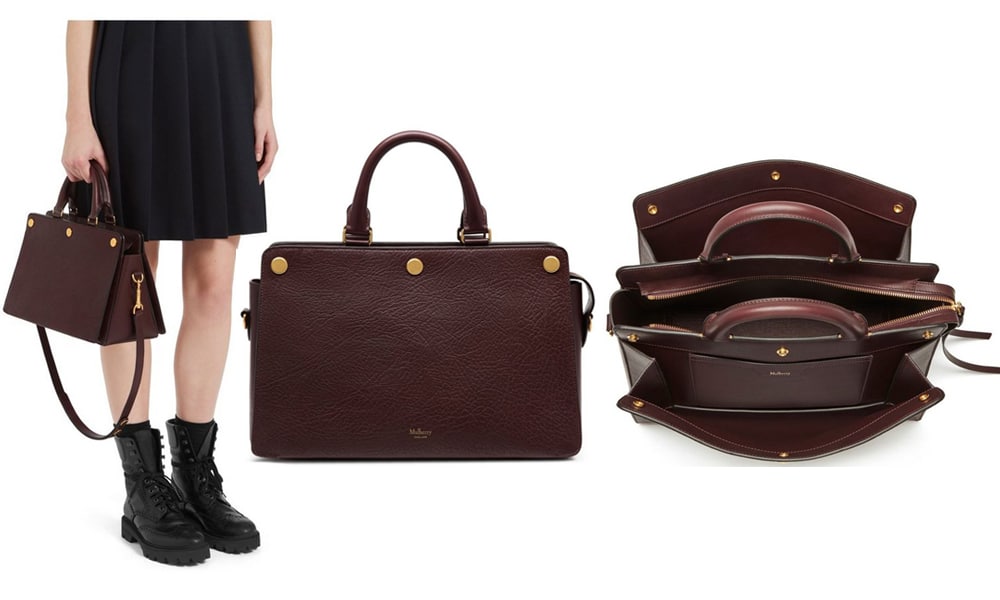 Conclusion
The winner in this round is the Bayswater Bag. It has been an iconic bag for years now, and one of Mulberry's best designs. The Bayswater is a perfect everyday bag and more affordable than the Chester.