We hope you love the products we recommend! Just so you know, when you buy through links on our site, we may earn an affiliate commission. This adds no cost to our readers, for more information read our earnings disclosure.
Here is a selection of unique bags from Spring/Summer 2015 that are currently available in stores. This season Valentino issued a few hits in totes featuring new prints and also supple leather bags. Fendi created smaller and smaller bags complete with crystal embellishments. Chloe latest Drew is selling out quick and is now available with intricate chain detail. Finally, Balenciaga is offering its classic bags in colored trim!
Check out The Shop at Spotted Fashion for a complete selection of designer handbags for the Spring 2015 season.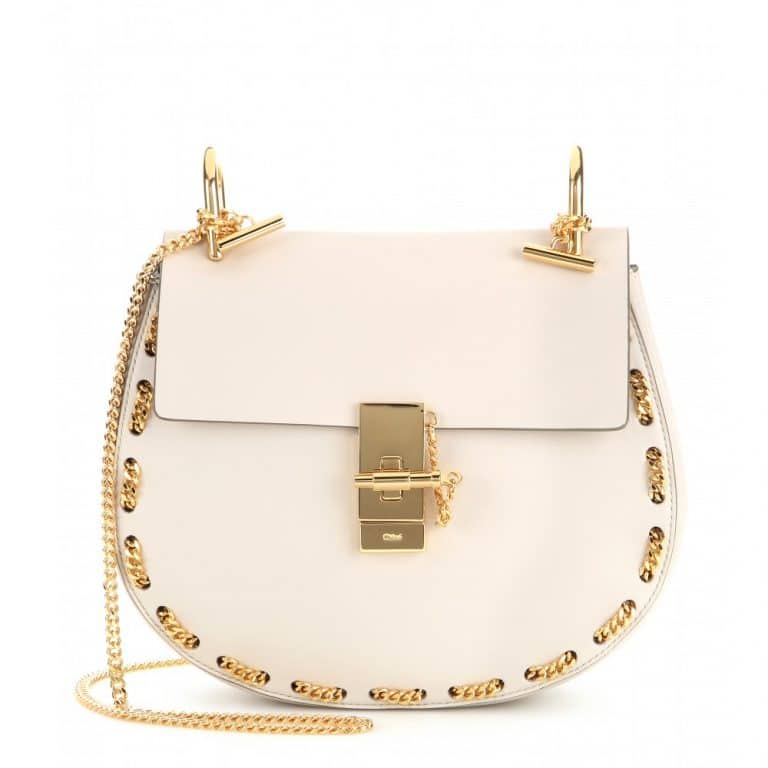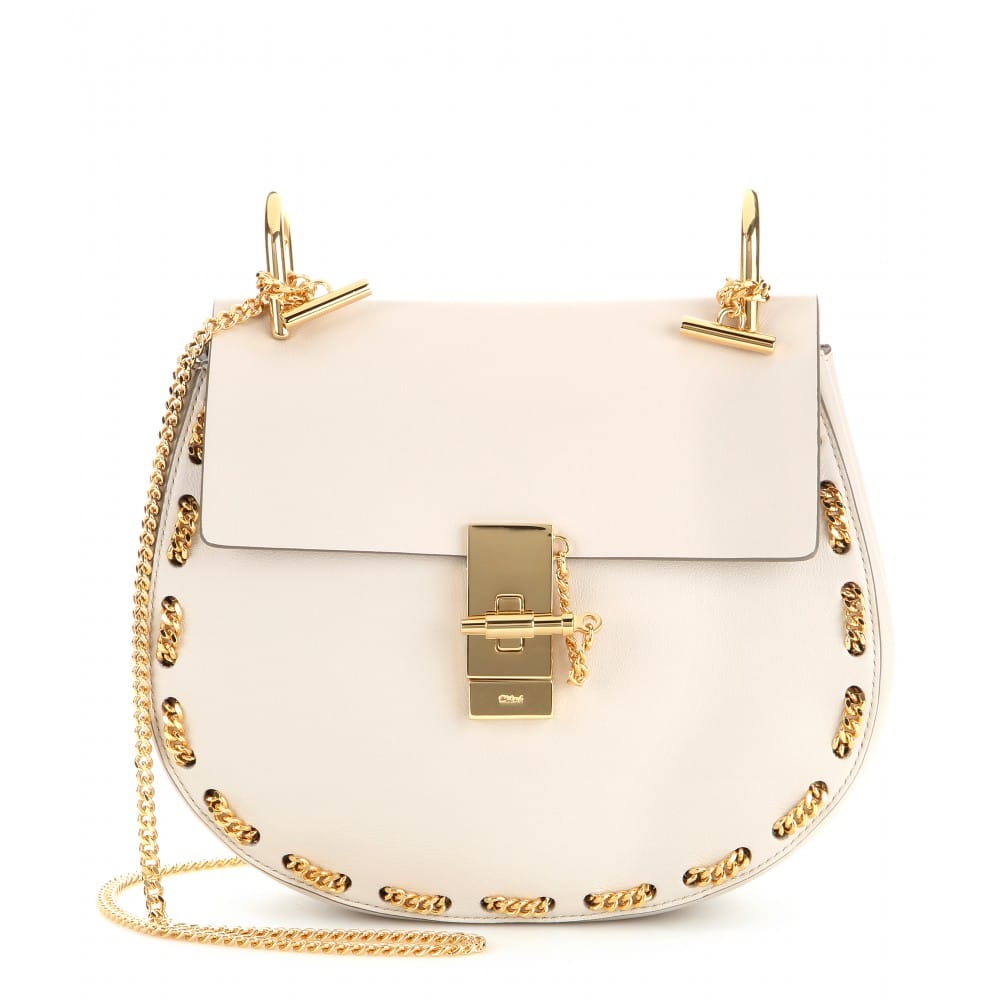 Chloe Drew Embellished Chain Bag: 
The latest hit from Chloe features an intricate gold detail inlaid on the exterior edge of the bag.
Price: $2,290.00 (USD)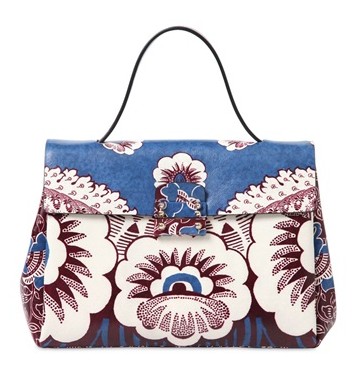 Valentino Print Runway Tote bag:
Available for a limited time this print is exclusive to S/S 2015 and features a tropical motif.
Price: $3,145.00 (USD)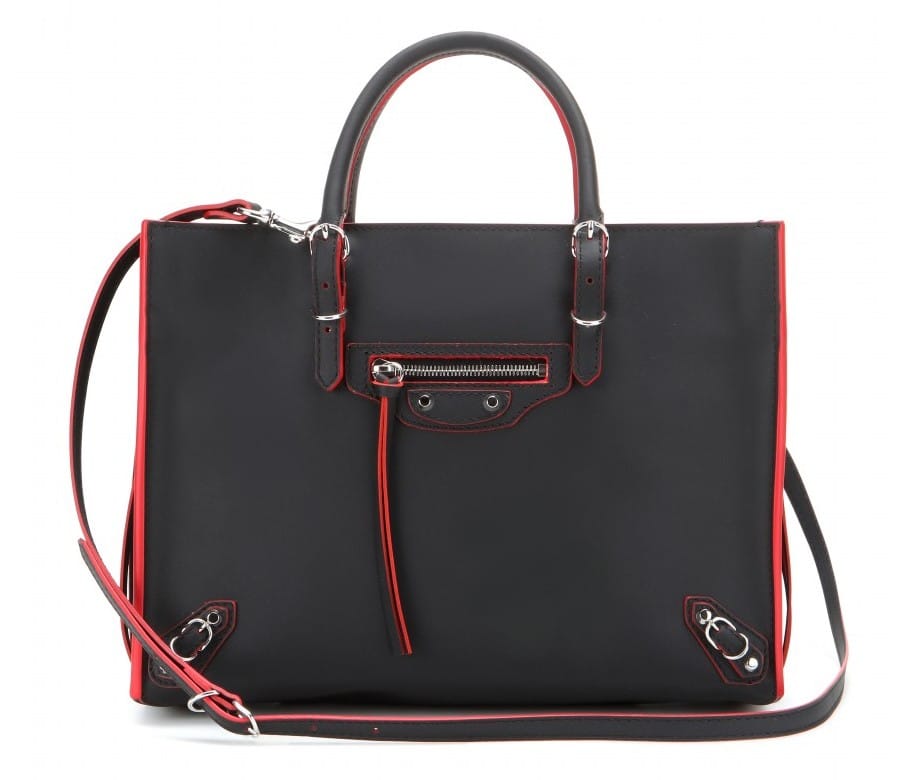 Balenciaga Mini Papier A6 with Red Trim:
The classic Balenciaga Mini Papier A4 bag is available in red color trim.
Price: $1,595.00 (USD)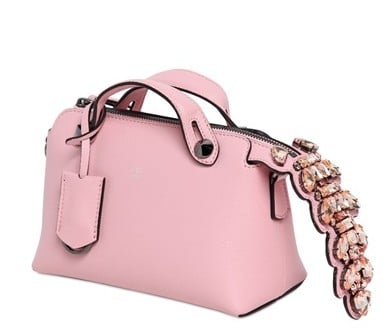 Fendi Embellished Croc Tail Bag: 
The iconic croc tail that was released for Fendi is available in embellished form covered int crystals. Available for a limited time.
Price: $2,350.00 (USD)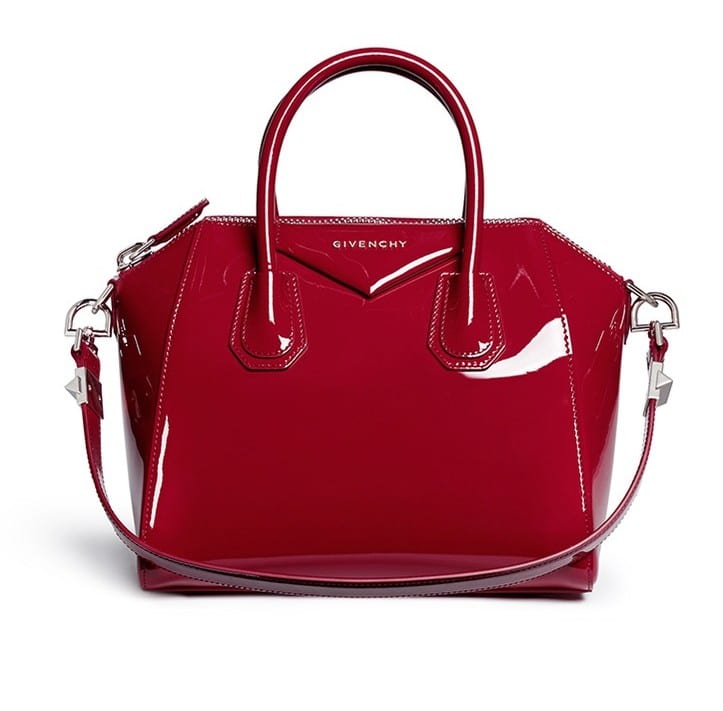 Givenchy Antigona Patent in Red: 
This gorgeous shade of red is only available for S/S 2015 for a limited time.
Price: $2,515.00 (USD)