Wedding season is back again. It's time to prepare accessories fit for a wedding, not only for the brides and entourage, but for the attendees as well. Here are some of the best shoes and bags from top designers available for Spring 2015.
Check out The Shop at Spotted Fashion for more options.
Bags
1. Charlotte Olympia Marry Me Clutch Bag
This clutch bag is just perfect for a wedding event. This clear box clutch features a pouch with an embroidery that says "Marry Me" and "I do" on the other side. This is just what a bride needs for her big day. Priced at $990.00 (USD) from Moda Operandi.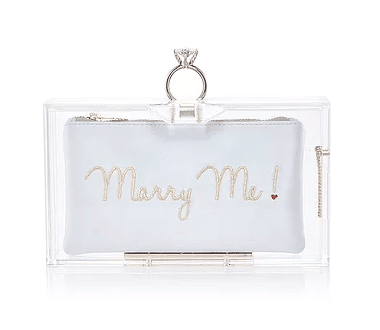 2. Saint Laurent Monogramme Matelassé Bag
A white bag which features a golden chain makes this gorgeous bag from Saint Laurent a perfect choice. Matches well with a floral maxi dress. Retails for $1,750.00 (USD).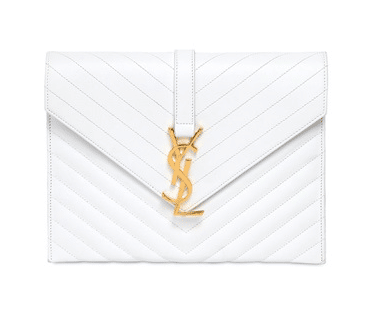 3. Alexander McQueen Laser-cut Leather Box Clutch
For the edgy type of ladies, here's one to bring. Made of nude/pink leather with white overlay, this laser-cut clutch features the iconic Alexander McQueen skull. The skull is embellished with Swarovski crystals and the bag also includes a chain strap. Retails for $1,895.00 (USD).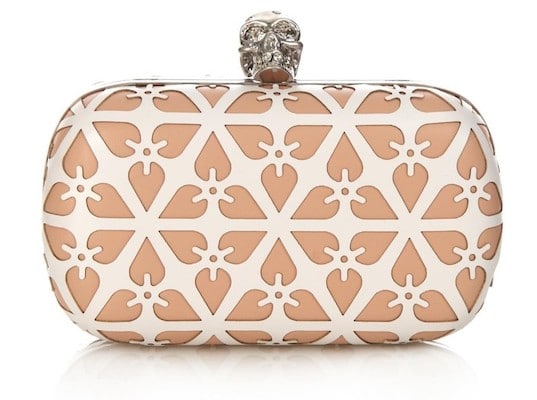 4.Balenciaga Maillon Leather Box Clutch
This simple box clutch bag from Balenciaga brings a feminine touch with its pale-mauve color. It has a chain-link clasp, making it distinct from all the clutches out there. Priced at $1,265.00 (USD) from matchesfashion.com.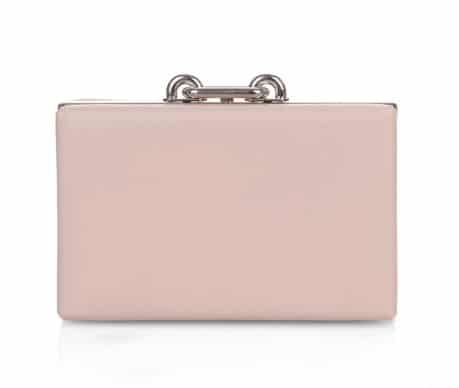 5. Bottega Veneta Knot Clutch Bag
Bottega Veneta's Knot Clutch Bag is a classic piece and has been a constant accessory for special events. The brand's iconic clutch bag features a knot closure made of woven satin intreccio with snakeskin trim. Available for $1,550.00 (USD).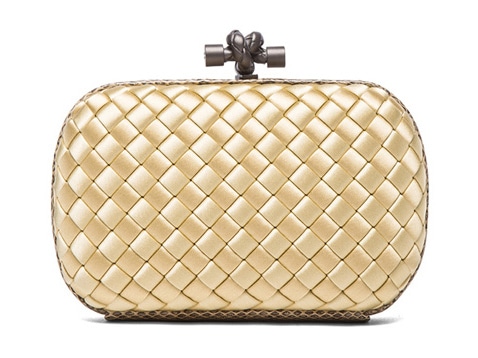 Shoes
1. Valentino Rockstud Pumps
Valentino's iconic Rockstud Pumps is one of those glamorous shoes out there. Seen in many celebrities and socialites, these studded pumps are a surefire way to get attention. It comes in different colors, but the white one is perfect for a wedding. Retails for $1,045.00 (USD).


2. Charlotte Olympia Love Me Pump
These pumps from Charlotte Olympia screams love is in the air. It features heart applique all throughout the shoes. Available for $1,390.00 (USD).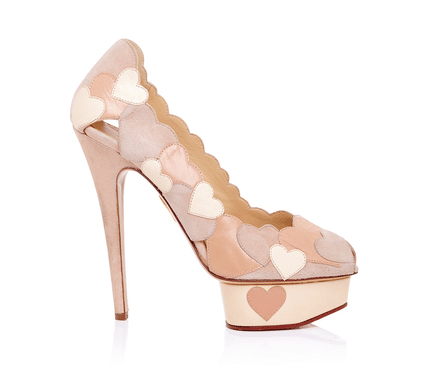 3. Saint Laurent Classic Tribute Two 105 Pumps
The Classic Tribute Pumps from Saint Laurent may be plain looking and yet it exudes elegance and class. The nude color is perfect for any wedding dress. Priced at $795.00 (USD) at Farfetch.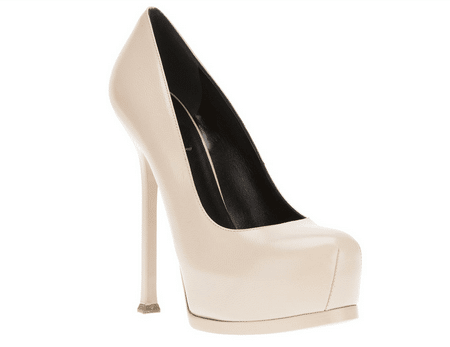 4. Giuseppe Zanotti Lace Peep Tote Pumps
Giuseppe Zanotti's Lace Peep Tote Pumps is perfectly romantic. These shoes are covered with lace and has glittered base. Priced at $750.00 (USD).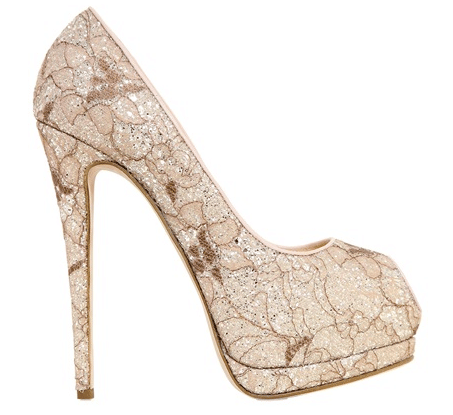 5. Casadei Stiletto Pumps
These basic white pumps are the perfect touch for classic brides. It has a sleek style and feature silver stiletto heel. Available at Farfetch for $644.45 (USD).