We hope you love the products we recommend! Just so you know, when you buy through links on our site, we may earn an affiliate commission. This adds no cost to our readers, for more information read our earnings disclosure.
Louis Vuitton is set to discontinue the Monogram Multicolor line which is a collaboration between the French brand and Japanese contemporary artist Takashi Murakami. Reports indicate that the line will be discontinued by the end of July.  The collaboration started in 2002, wherein former Louis Vuitton Creative Director Marc Jacobs hired Murakami for the Spring 2003 Collection. Over the years, the pair have created limited edition collections, as well as the Monogram Multicolor line that has been made available in the brand's classic handbags such as Speedy, Alma and Noe. This is the brand's longest collaboration, and now it has come to an end.
Let's take a look on the collections that Takashi Murakami has created for Louis Vuitton.
Monogram Multicolore Collection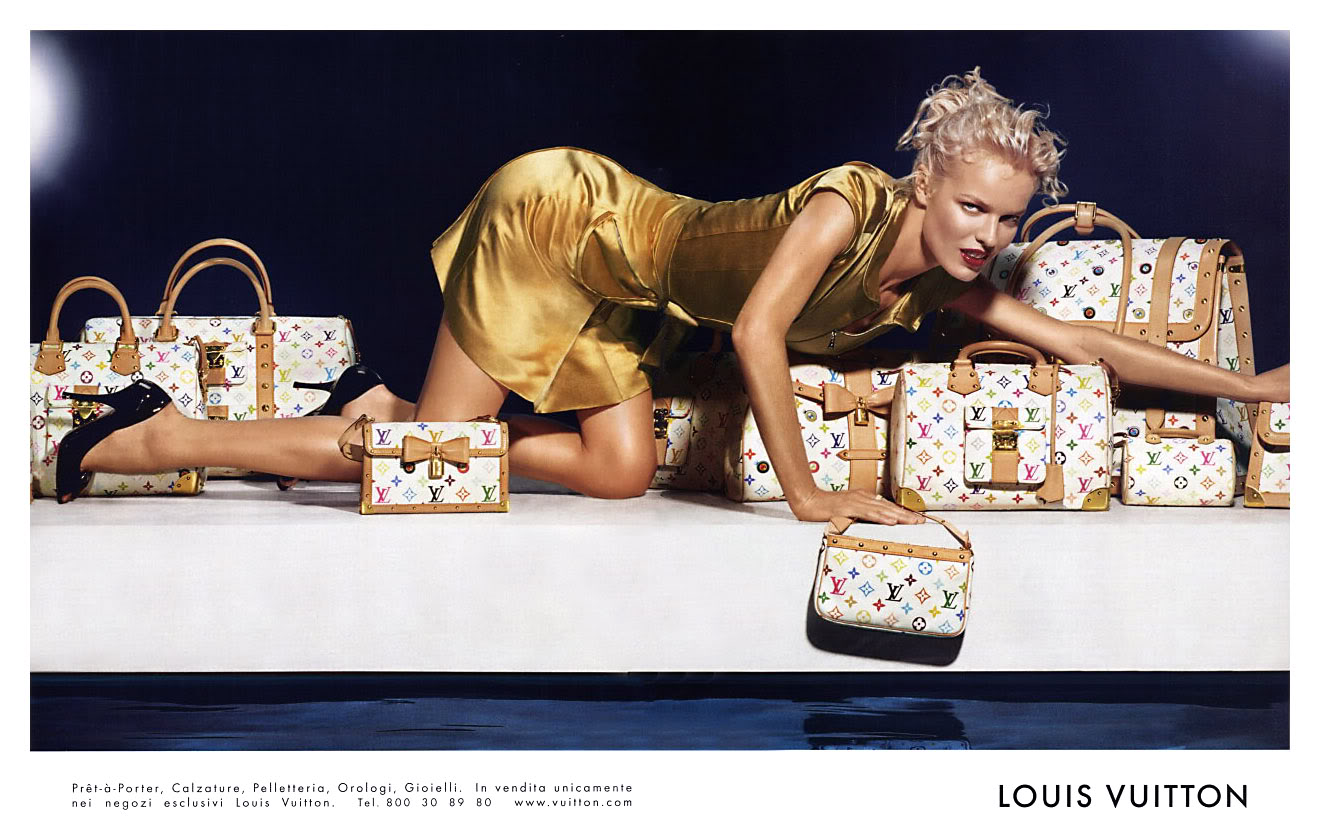 The first collection that was created by Takashi Murakami. It features the Louis Vuitton Monogram pattern in 33 different colours on white or black background. This is the longest and most popular collection from the Japanese artist. It was first presented at the Louis Vuitton Spring/Summer 2003 runway show. The Monogram Multicolore is still available in Louis Vuitton stores, and it comes in a wide variety of handbags and small leather goods.
Eye Love Monogram Collection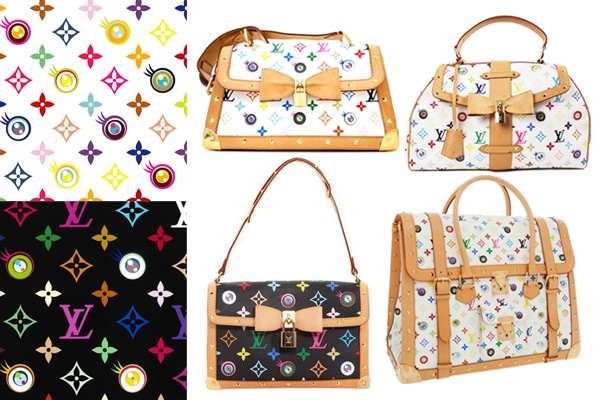 Features 4 bag styles namely,
Eye Need You
,
Eye Love You
,
Eye Miss You
and
Eye Dare You
. These are limited edition pieces that were also added to the Monogram Multicolore line. Only few pieces were produced in black and white, wherein the artist replaced the rounded Monogram flower into multicolored eyes.
Cherry Blossom Collection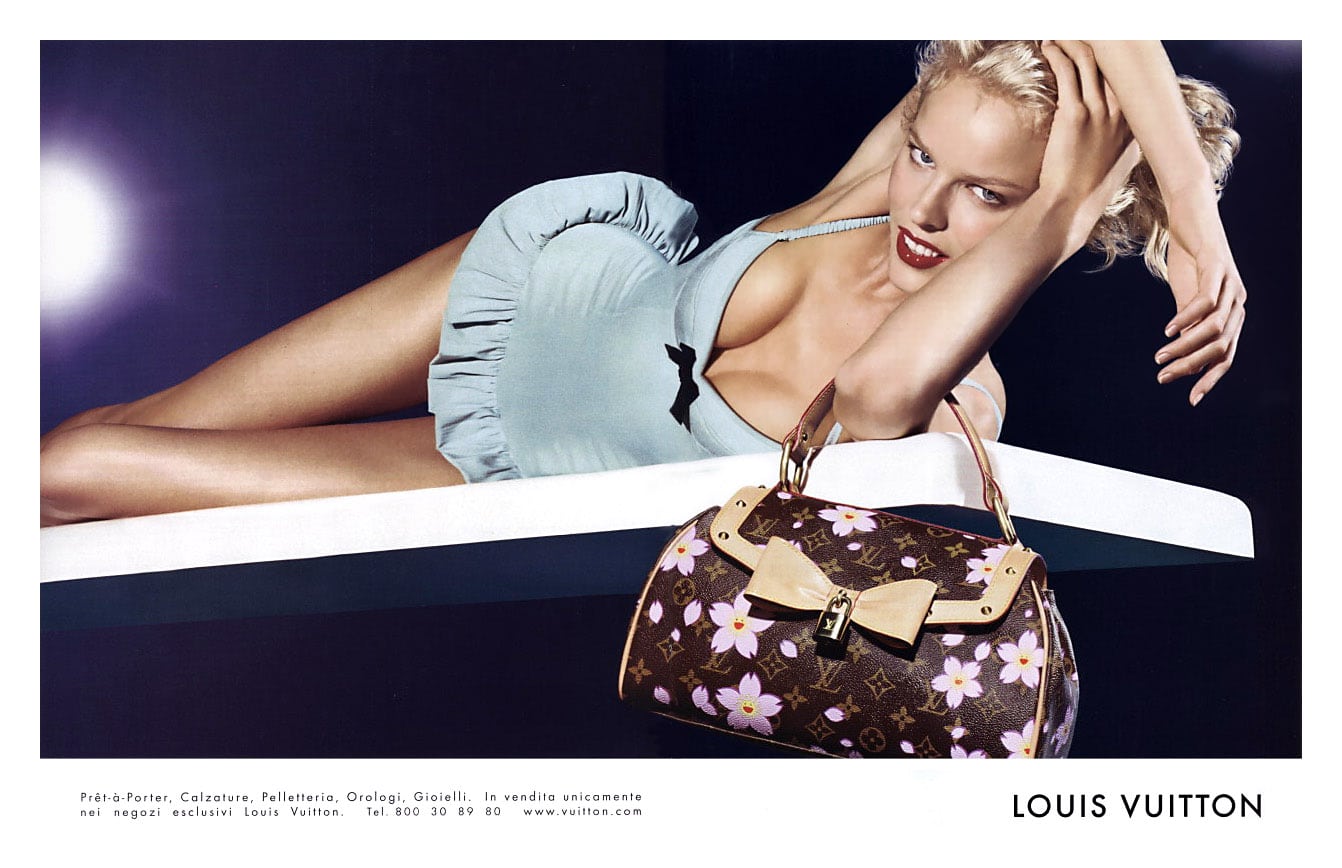 Also released for the Spring/Summer 2003 Collection, the Cherry Blossom Collection features the Monogram Canvas pattern printed with Japan's famous Cherry Blossom flowers. The flowers shows smiling animated faces. It comes in three color patterns, brown and pink, pink and pink, red and cream. This line was only available for a short period of time and was discontinued in June 2003.
Monogram Panda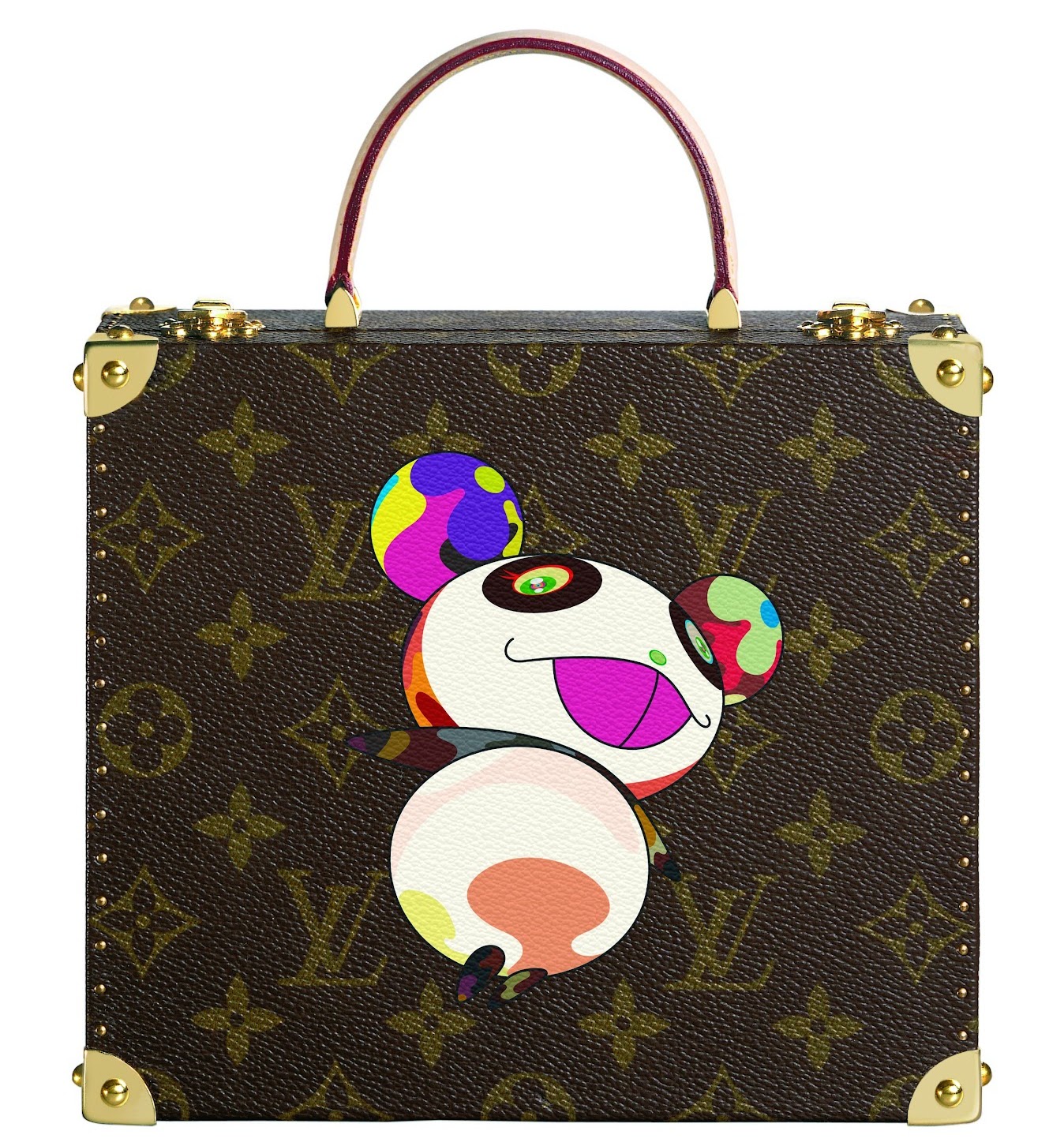 A Panda character that was first featured in a short film entitled "Superflat Monogram" by Takashi Murakami for Louis Vuitton. The Monogram Panda was released in 2003.
Cerises Collection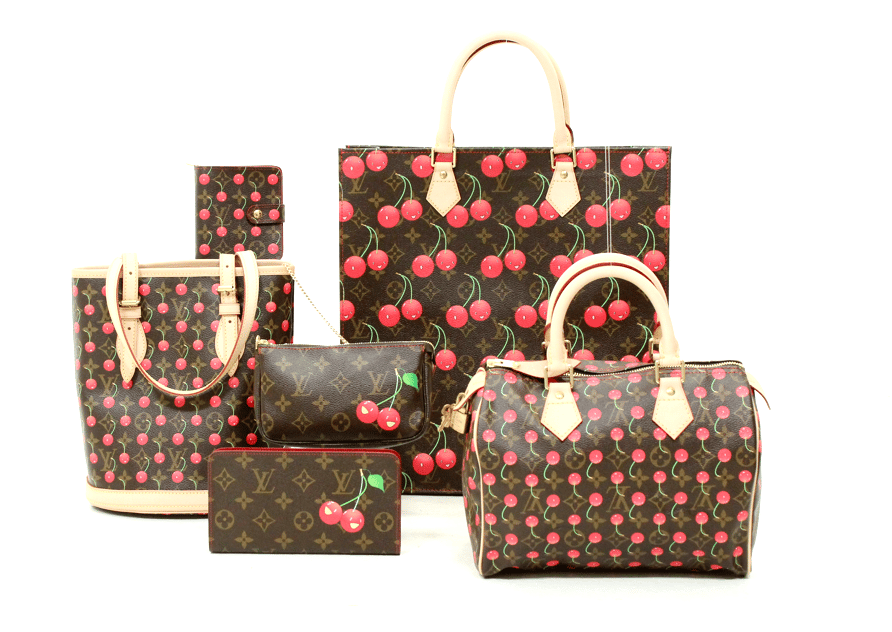 Launched in 2005, the Cerises Collection is a limited edition for the Spring/Summer 2005 Collection. The iconic Monogram Canvas has been updated with smiling cherry prints.
MoCA (Museum of Contemporary Art Los Angeles) Collaboration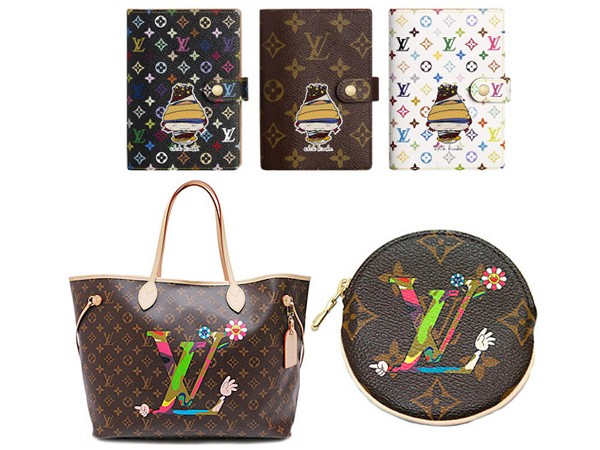 In 2007, Takashi Murakami had an exhibition entitled "Superflat" at MoCA which also held a small pop-up store of Louis Vuitton handbags and leather goods. The limited edition pieces includes the Louis Vuitton Hands symbol, which been made available in the Neverfull bags and Porte Monnaie Ronde, both in Monogram Canvas. A new character has also been introduced "Chibi Kinoko", meaning little mushroom, which comes in Agenda Planner in Monogram Canvas and Black and White Monogram Multicolore.
Monogramouflage Collection
Released in 2008, the Monogramouflage Collection, features a combination of the Monogram pattern and Camouflage print. It has been made available in canvas and denim, in different Louis Vuitton handbags and small leather goods including the Keepall and Speedy.
Cosmic Blossom Collection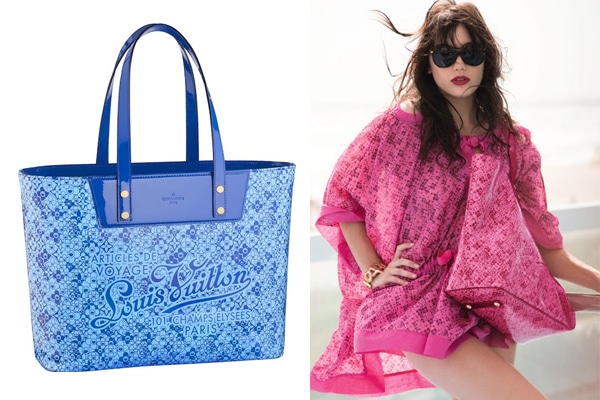 The Cosmic Blossom Collection was part of the Louis Vuitton Spring/Summer 2010 Collection. The line features the "Cosmic Flower" in bold and bright handbags, ready-to-wear items and accessories.