Louis Vuitton introduces their new Rolling Luggage, designed by Australian Industrial Designer Marc Newson. The designer has previously worked with the French brand back in 2014, wherein he created the Fleece Pack for the Monogram Iconoclasts Collection. This year, he has created a new range of Rolling Luggage which is available in the brand's iconic materials such as Monogram Canvas, Damier Graphite Canvas, Epi leather, Taiga leather, VVN (Vache Vegetal Naturel) and Monogram Eclipse. The new luggage is a lightweight 4-wheeled carry-on with a flat-bottomed interior. It has a large external cane and cowhide leather trim. It features leather corners, aluminum metallic pieces and has a pull zipper closure padlock system. The lining is made of mesh. The size 55 has a volume of 37L and weighs 3kg, it has top and side leather handles. The size 50 has a volume of 28L and weighs 2.9kg and includes a top handle. The Rolling Luggage also includes a luggage tag that can be customized.
Louis Vuitton is also offering exclusive services for Rolling Lugggage owners. The brand's LV Pass Application offers premium repair services, dedicated care advice and personalized content. The App is available for iPhpne, iPad, smartphone and tablet users.
Along with the introduction of the new luggage is The Spirit of Travel campaign, shot by Patrick Demarchelier in Rio de Janeiro.

Gallery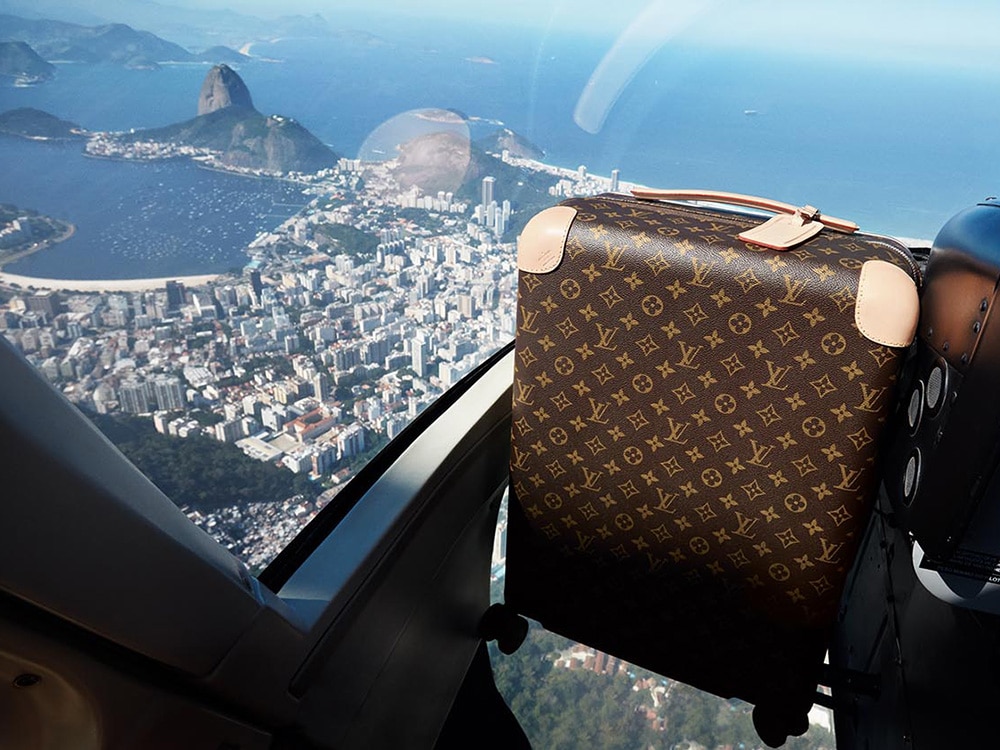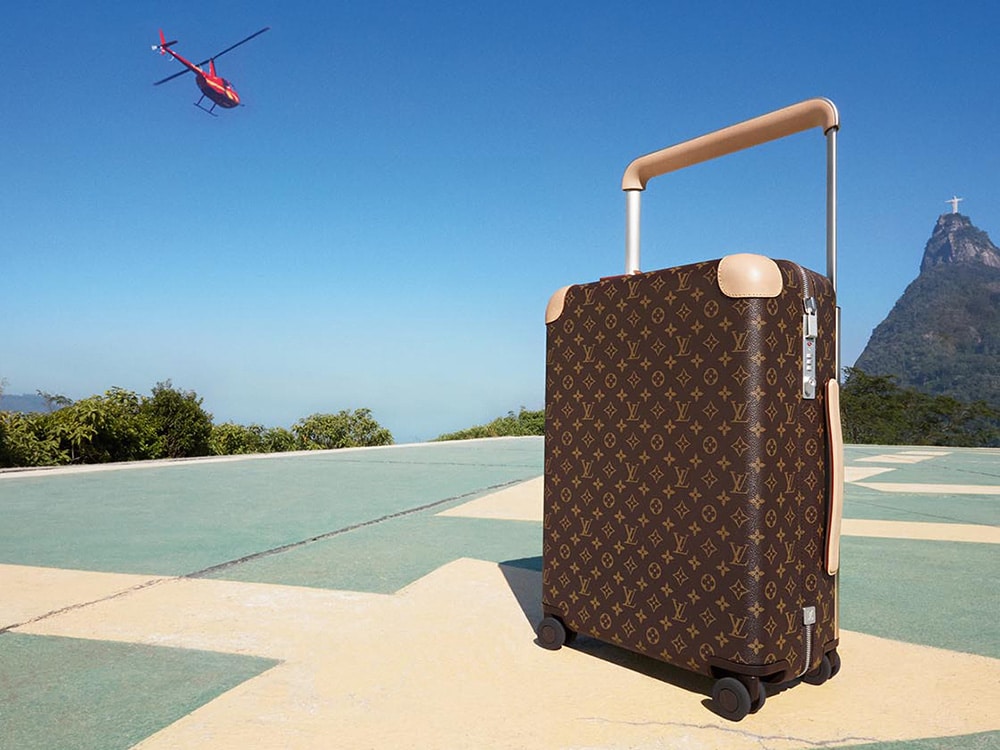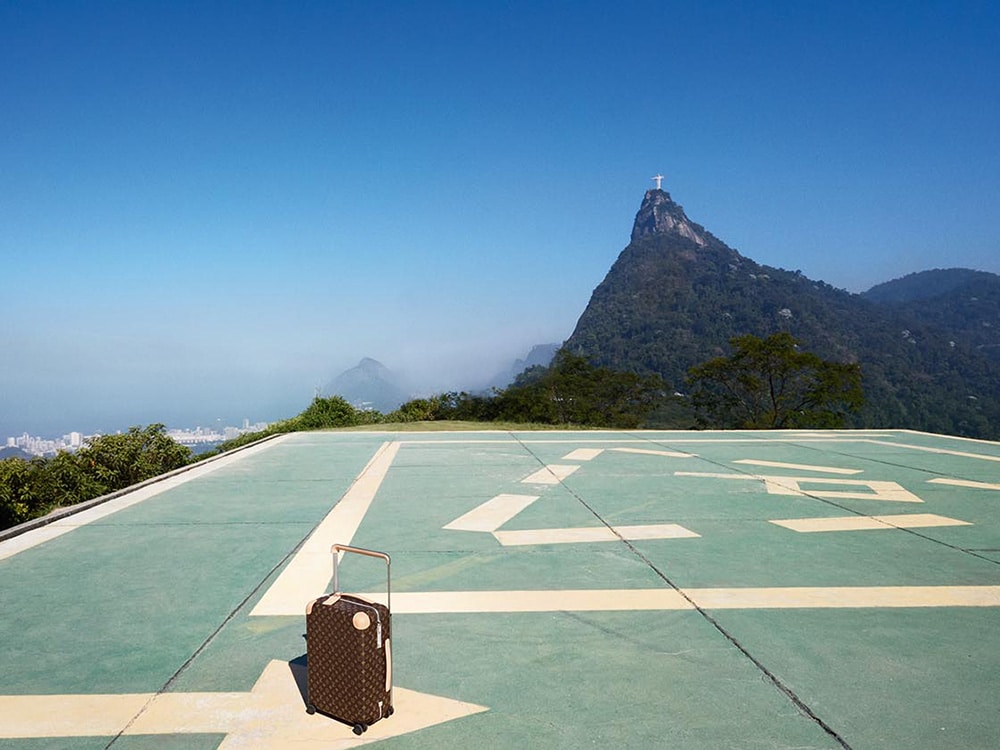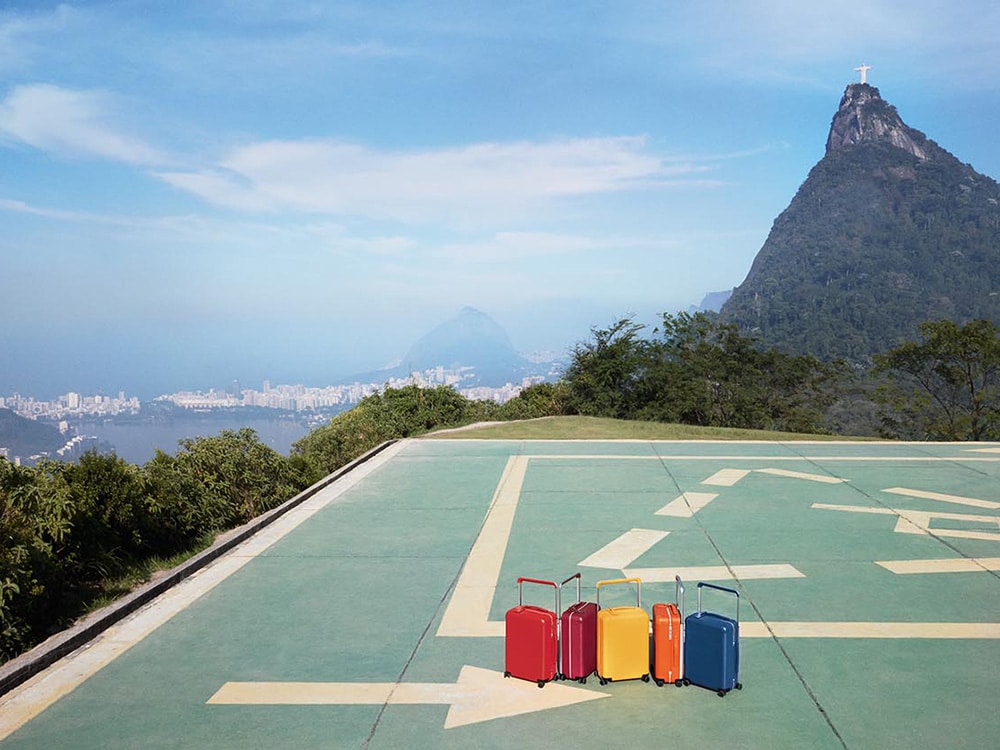 Rolling Luggage 55
| Style | Price | Size |
| --- | --- | --- |
| Louis Vuitton Monogram Canvas Rolling Luggage 55 Bag | $3,100.00 (USD) | 15.4" L x 21.7" H x 8.3" W |
| Louis Vuitton Monogram Eclipse Rolling Luggage 55 Bag | $3,100.00 (USD) | |
| Louis Vuitton Damier Graphite Canvas Rolling Luggage 55 Bag | $3,100.00 (USD) | |
| Louis Vuitton VVN Rolling Luggage 55 Bag | $5,900.00 (USD) | |
| Louis Vuitton Taiga Leather Rolling Luggage 55 Bag | $4,300.00 (USD) | |
| Louis Vuitton Epi Rolling Luggage 55 Bag | $4,300.00 (USD) | |
Rolling Luggage 50
| Style | Price | Size |
| --- | --- | --- |
| Louis Vuitton Monogram Canvas Rolling Lugggage 50 Bag | $2,660.00 (USD) | 13.8" L x 19.7" H x 7.9" W |
| Louis Vuitton Damier Graphite Canvas Rolling Lugggage 50 Bag | $2,660.00 (USD) | |
| Louis Vuitton Epi Rolling Luggage 50 Bag | $3,700.00 (USD) | |
Source: Louis Vuitton