Updated as of September 2021
Prices are updated to reflect the most recent increase in September 2021, and May 2020.
Tracking changes to prices will serve as a record to track any foreseeable changes in the future for some of the popular styles.
This list is meant only as a guide and your personal experience may vary depending on your country and the particular retailer.
Please be aware that differences may occur depending on season stock, applicable taxes, and duties.
For other country prices check: United Kingdom and European Countries.
If you're not sure about the types, check out the Louis Vuitton section for references.
Best Buys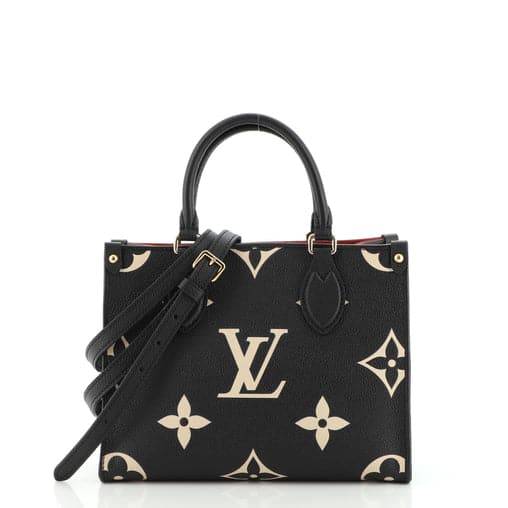 LOUIS VUITTON OnTheGo
Tote bicolor Black and White
---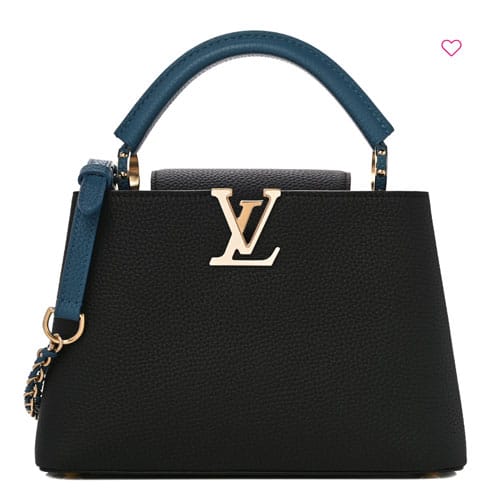 LOUIS VUITTON CAPUCINES
Taurillon Capucines BB Black General Blue
---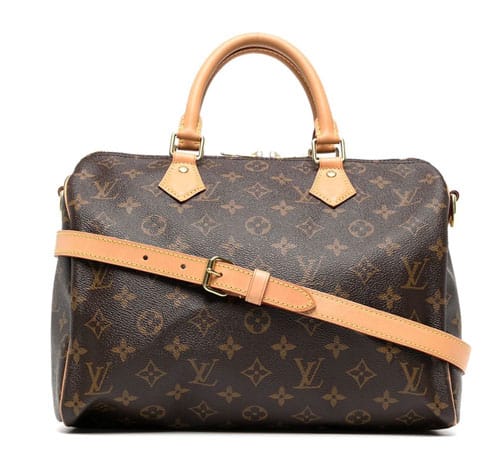 SPEEDY BAG
2019 pre-owned Speedy 30 tote bag
---
---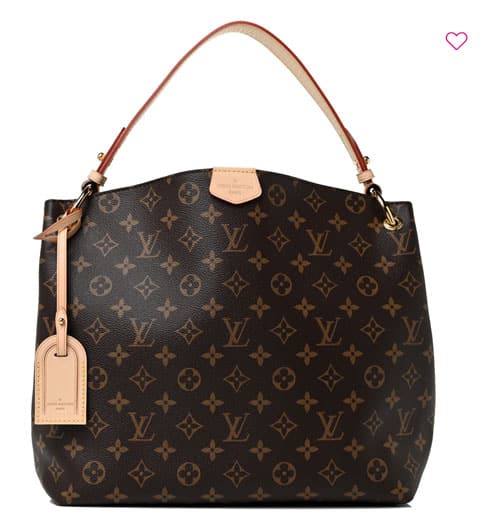 GRACEFUL PM
Monogram Graceful PM
---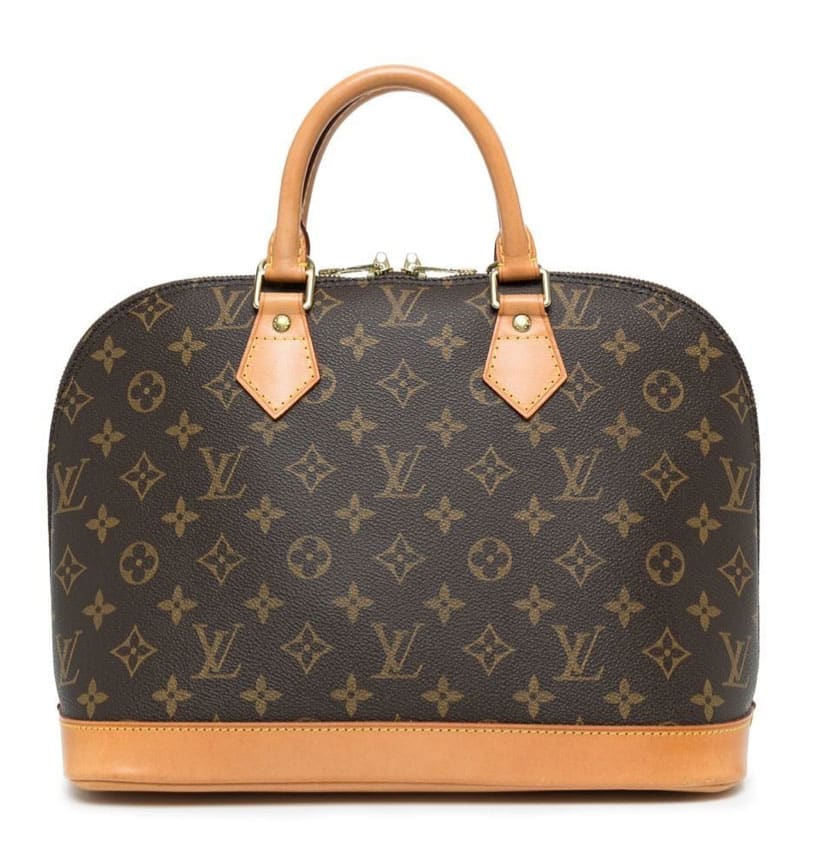 ALMA PM Bag
2001 pre-owned Alma PM bag
| | |
| --- | --- |
| | PRICES |
| Louis Vuitton Architettura Capucines BB | $5,100.00 (USD) |
| Louis Vuitton Piero Fornasetti Petite Malle | $5,850.00 (USD) |
| Louis Vuitton Greco-Roman Neverfull MM | $2,260.00 (USD) |
| Louis Vuitton Troca MM | $3,950.00 (USD) |
| Louis Vuitton Coussin PM | $3,550.00 (USD) |
| Louis Vuitton Architettura OnTheGo MM | $3,900.00 (USD) |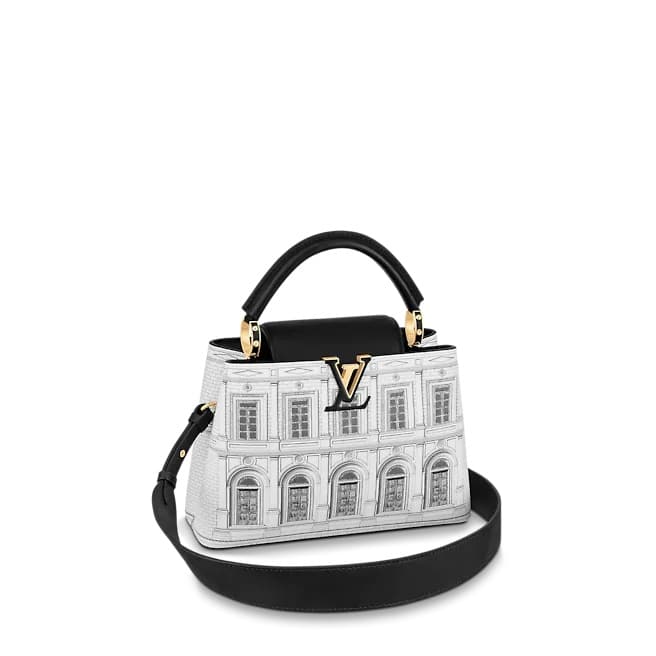 | | |
| --- | --- |
| | PRICES |
| Louis Vuitton Game On Monogram Neverfull MM Bag | $2,170.00 (USD) |
| Louis Vuitton Game On Monogram Speedy Bandoulière 25 Bag | $2,310.00 (USD) |
| Louis Vuitton Game On Monogram Vanity PM Bag | $2,760.00 (USD) |
| Louis Vuitton Game On Monogram Petite Malle Bag | $5,650.00 (USD) |
| Louis Vuitton Game On Square Bag | $3,350.00 (USD) |
| Louis Vuitton Taurillon Game On Capucines BB | $5,000.00 (USD) |
| Louis Vuitton Monogram Game On Cœur Bag | $2,100.00 (USD) |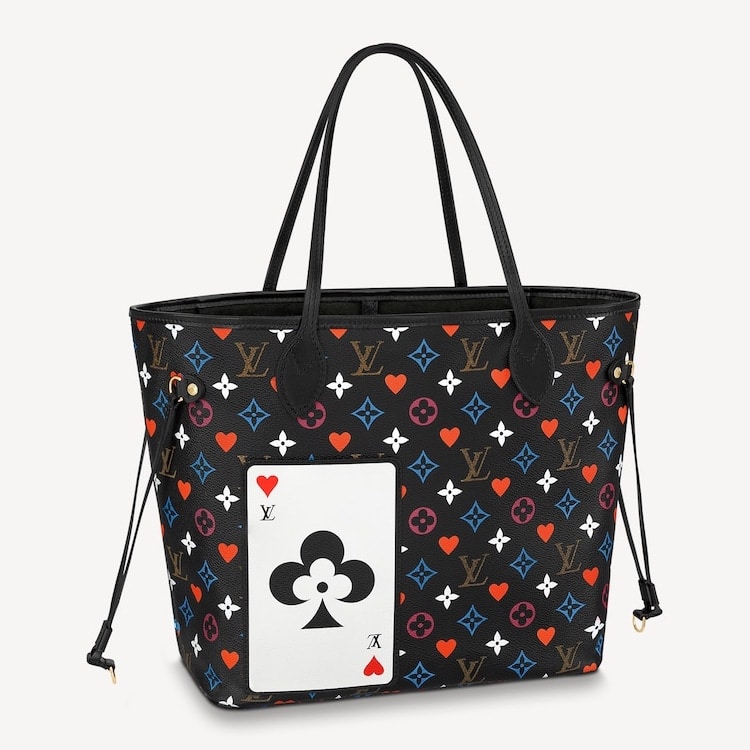 | | |
| --- | --- |
| | PRICES |
| Louis Vuitton Since 1854 Onthego GM Bag | $3,050.00 (USD) |
| Louis Vuitton Since 1854 Deauville Mini Bag | $2,190.00 (USD) |
| Louis Vuitton All Set Top Handle Bag | $5,700.00 (USD) |
| Louis Vuitton Monogram Canvas Noé Purse Bag | $1,500.00 (USD) |
| Louis Vuitton Monogram Canvas with Chain Print Petite Malle Bag | $5,650.00 (USD) |
| Louis Vuitton Twist Mini Bag with Jacquard Strap | $3,650.00 (USD) |
| Louis Vuitton LV Pont 9 Bag | $3,900.00 (USD) |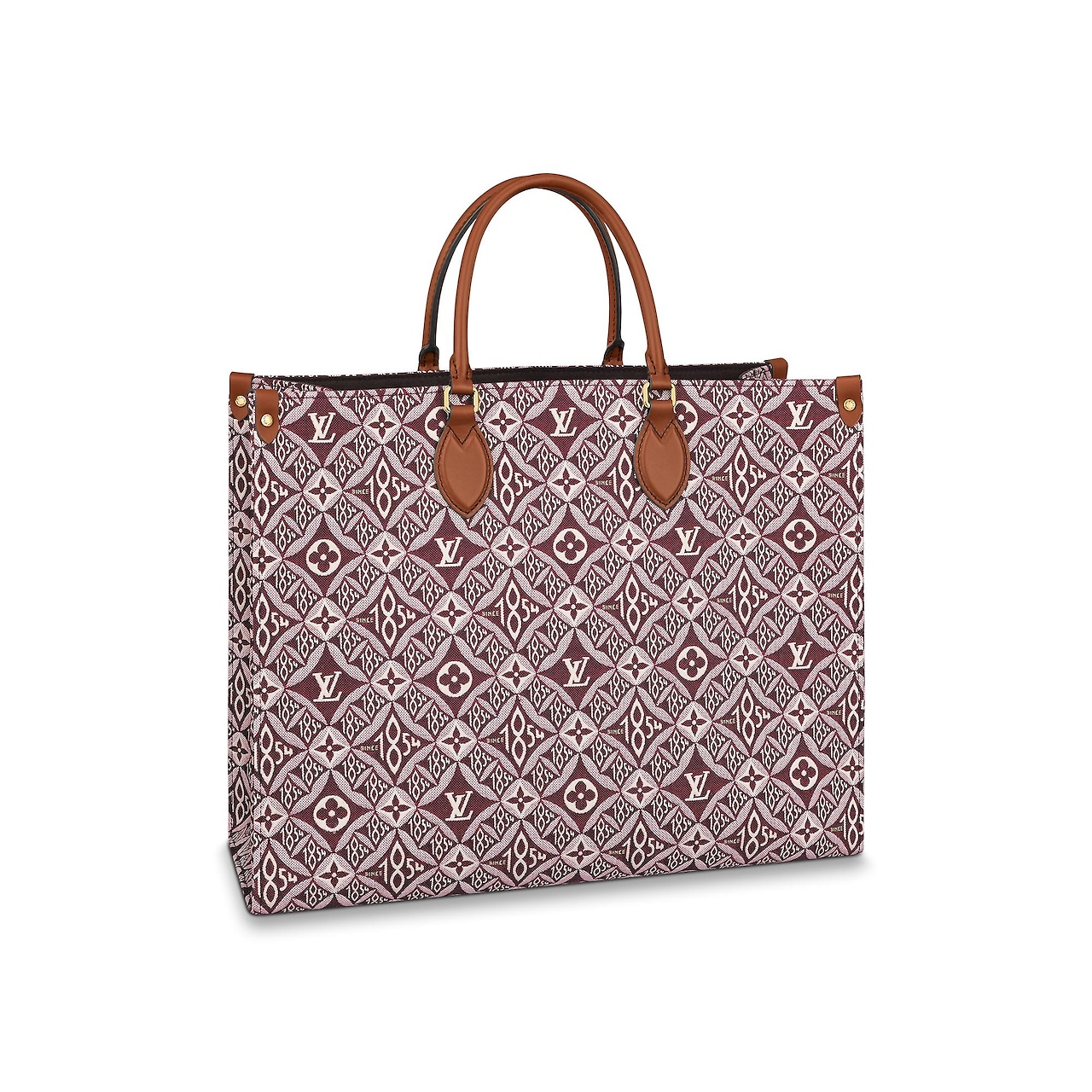 | | |
| --- | --- |
| | PRICES |
| Louis Vuitton Monogram Canvas Boursicot EW Bag | $2,990.00 (USD) |
| Louis Vuitton Epi Dauphine MM Bag | $3,650.00 (USD) |
| Louis Vuitton Monogram Reverse with Video Print Carry It Bag | $2,010.00 (USD) |
| Louis Vuitton Epi Onthego MM Bag | $2,840.00 (USD) |
| Louis Vuitton Epi Twist MM and Twisty Bag | $4,250.00 (USD) |
| Louis Vuitton Monogram Canvas Pochette Métis Bag | $2,430.00 (USD) |
| Louis Vuitton Empreinte Neo Alma PM Bag | $2,440.00 (USD) |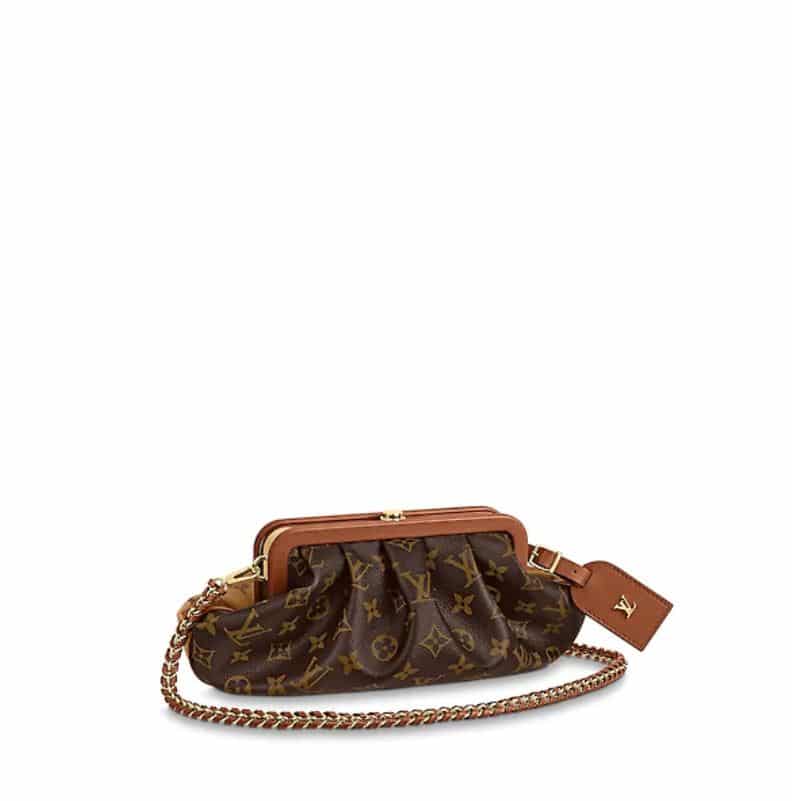 Most Popular Styles
| | | |
| --- | --- | --- |
| Multi Pochette Accesoires | New Price | Old Price |
| Louis Vuitton Multi-Pochette Accessoires Bag | $1,770.00 (USD) | $1,640.00 (USD) |
| ONTHEGO BAGS | New Price | Old Price |
| Louis Vuitton Epi OntheGo GM Bag | $2,990.00 (USD) | $2,840.00 (USD) |
| Louis Vuitton Empreinte OntheGO GM Bag | $3,350.00 (USD) | $2,950.00 (USD) |
| Louis Vuitton Reverse Monogram OntheGO GM Bag | $2,690.00 (USD) | $2,480.00 (USD) |
| Louis Vuitton Reverse Monogram OntheGO MM Bag | $2,530.00 (USD) | $2,350.00 (USD) |
| NEVERFULL BAGS | New Price | Old Price |
| Louis Vuitton Epi Neverfull MM Bag | $2,260.00 (USD) | $2,150.00 (USD) |
| Louis Vuitton Mon Monogram Neverfull MM Bag | $1,960.00 (USD) | $1,930.00 (USD) |
| Louis Vuitton Neverfull MM Bag | $1,500.00 (USD) | $1,430.00 (USD) |
| SPEEDY BAGS | | |
| Louis Vuitton Mon Monogram Speedy Bandouliere 40 Bag | $2,130.00 (USD) | $2,070.00 (USD) |
| Louis Vuitton Mon Monogram Speedy Bandouliere 30 Bag | $2,070.00 (USD) | $2,040.00 (USD) |
| Louis Vuitton Monogram Canvas Speedy Bandouliere 40 Bag | $1,680.00 (USD) | $1,600.00 (USD) |
| Louis Vuitton Monogram Canvas Speedy Bandouliere 30 Bag | $1,640.00 (USD) | $1,560.00 (USD) |
| Louis Vuitton Mon Monogram Speedy 40 Bag | $1,680.00 (USD) | $1,600.00 (USD) |
| Louis Vuitton Mon Monogram Speedy 30 Bag | $1,590.00 (USD) | $1,560.00 (USD) |
| Louis Vuitton Monogram Canvas Speedy 40 Bag | $1,200.00 (USD) | $1,140.00 (USD) |
| Louis Vuitton Monogram Canvas Speedy 30 Bag | $1,160.00 (USD) | $1,100.00 (USD) |
| Louis Vuitton Monogram Canvas Speedy 25 Bag | $1,140.00 (USD) | $1,100.00 (USD) |
Archived Bags in Next Page
| | |
| --- | --- |
| | PRICES |
| Louis Vuitton Dauphine MM Pop Print Bag | $3,450.00 (USD) |
| Louis Vuitton Tambourin Pop Print Bag | $2,280.00 (USD) |
| Louis Vuitton Trunk Clutch Pop Print Bag | $3,800.00 (USD) |
| Louis Vuitton Damier Mini Luggage BB Bag | $3,150.00 (USD) |
| Louis Vuitton Monogram Canvas Flappy Bag | $2,610.00 (USD) |
| Louis Vuitton Mini Dauphine Wool Tweed Bag | $3,150.00 (USD) |
| Louis Vuitton Twist MM 3D Damier Bag | $4,100.00 (USD) |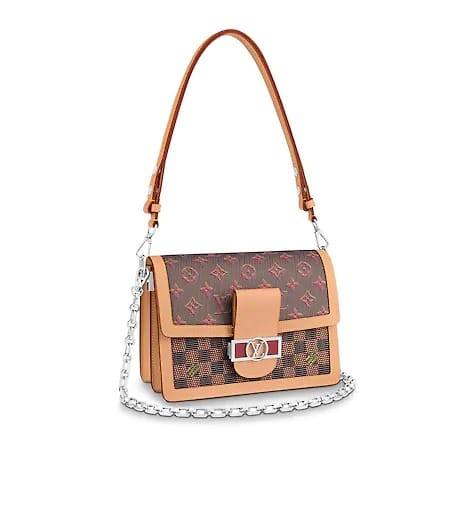 | | |
| --- | --- |
| | PRICES |
| Louis Vuitton Taurillon City Steamer MM Bag | $4,450.00 (USD) |
| Louis Vuitton Monogram Vernis Petite Malle Bag | $5,200.00 (USD) |
| Louis Vuitton Monogram Giant Bumbag | $2,720.00 (USD) |
| Louis Vuitton Denim Textile Printed Canvas Mini Dauphine Bag | $3,000.00 (USD) |
| Louis Vuitton Floral Print Petite Boite Chapeau Bag | $4,600.00 (USD) |
| Louis Vuitton Trompe L'Oeil Twist MM Bag | $4,000.00 (USD) |
| Louis Vuitton Denim Alma BB Bag | $1,500.00 (USD) |
| Louis Vuitton Calfskin/Monogram Tufting On My Side Tote Bag | $3,950.00 (USD) |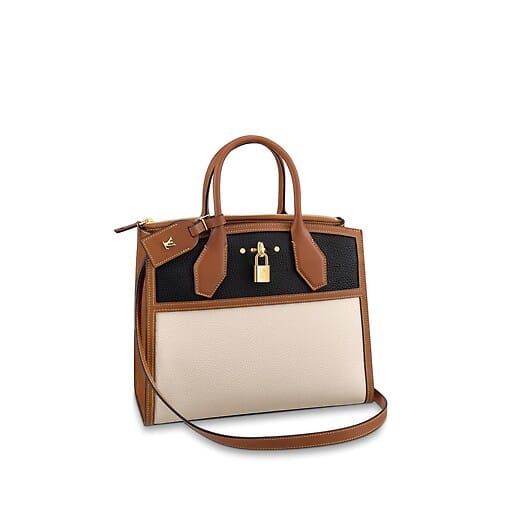 | | |
| --- | --- |
| | PRICES |
| Louis Vuitton Monogram Canvas Œuf Bag | $3,250.00 (USD) |
| Louis Vuitton Monogram Canvas Toupie Bag | $1,950.00 (USD) |
| Louis Vuitton Calfskin/Monogram Reverse Mini Luggage Bag | $3,950.00 (USD) |
| Louis Vuitton Tweed Dauphine Mini Bag | $8,550.00 (USD) |
| Louis Vuitton Splash Print Capucines PM Bag | $5,550.00 (USD) |
| Louis Vuitton Gradient Twist MM Bag | $4,050.00 (USD) |
| Louis Vuitton Trapeze Bag | $3,250.00 (USD) |
| Louis Vuitton Santa Monica Bag | $1,860.00 (USD) |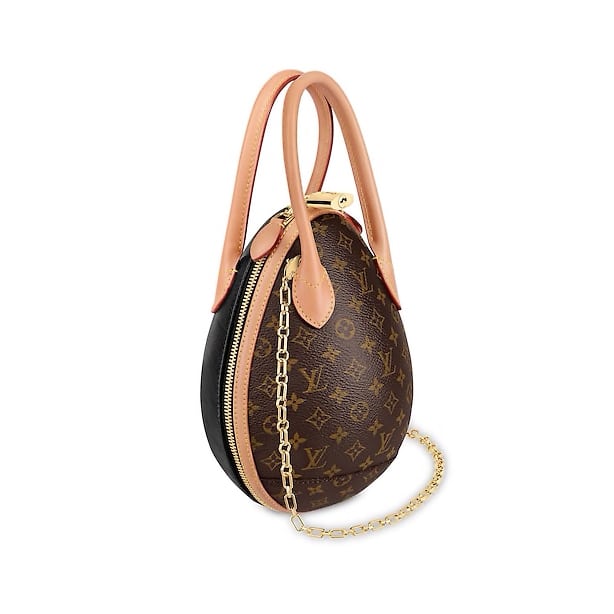 | | |
| --- | --- |
| | PRICES |
| Louis Vuitton Catogram Speedy 30 Bandoulière Bag | $2,120.00 (USD) |
| Louis Vuitton Catogram Paname Set Bag | $2,630.00 (USD) |
| Louis Vuitton Orange Cat Chain Clutch Bag | $2,540.00 (USD) |
| Louis Vuitton Epi Sac Tricot Bag | $2,760.00 (USD) |
| Louis Vuitton Epi Twist Bucket Bag | $2,760.00 (USD) |
| Louis Vuitton Studded Louise Chain GM Bag | $2,790.00 (USD) |
| Louis Vuitton Studded Monogram Flowers Capucines PM Bag | $5,600.00 (USD) |
| Louis Vuitton Bleecker Box Bag | $3,150.00 (USD) |