We hope you love the products we recommend! Just so you know, when you buy through links on our site, we may earn an affiliate commission. This adds no cost to our readers, for more information read our earnings disclosure.


The Louis Vuitton All Vachetta Bag is a Special Order VVN (Vache Végétal Naturel) bag. You can order this bag from Louis Vuitton botiques and they will provide you with the cost as well. The Vachetta Speedy and Petit Noe bags were also made in commemoration of the 15th Anniversary of Louis Vuitton in Japan and are limited edition. While the Vachetta Bucket Petit Bag was released for their 20th Anniversary, also in Japan.

Vachetta is usually referenced to the exterior trim typically found on Monogram Canvas, and is unique as with age it patinas and turns dark over time.

Where to Buy
You may also check out www.malleries.com and www.portero.com for used Vachetta bags prices range as follows:

Style, Price and Sizes
| | | |
| --- | --- | --- |
| STYLE | PRICE | SIZES |
| Louis Vuitton Vachetta Speedy 30 Bag | Approx $3,000.00 (USD) | 11.5″ W x 8.5″ H x 7″ D |
| Louis Vuitton Vachetta Petit Noe Bag | Approx $3,000.00 (USD) | 8.5″ W x 9″ H x 6″ D |
| Louis Vuitton Vachetta Bucket Petit Bag | $1,210.00 (USD) | 9″ W x 9.5″ H x 6.25 " D |
| Louis Vuitton Vachetta Alma Bag | $3,500.00 (USD) | 12.6″ W x 9.4″ H x 6.7″ D |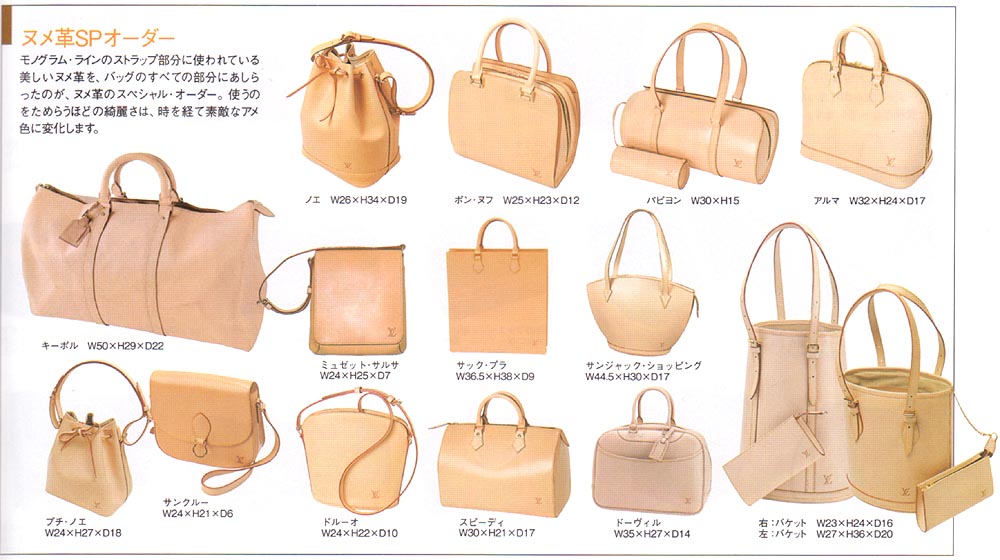 Gallery