It's not hard to see the striking similarity as originally pointed out by those at The Fashion Spot but the recent Zara Fall 2013 Lookbook bears a striking resemblance to the Celine Fall 2013 RTW collection. Some of the silhouettes, model shots, mood, colors are so very Celine down to the model expressions, stance and hairdos.
It could also just be Zara has been inspired by Phoebe Philo's design esthetic which Philo has honed into the Celine look the last few years. However, the brand is catching on to fast fashion's propensity to take inspiration. It is worth noting that the Resort 2014 collection would not be distributed until January 2014 to likely prevent copycats of their exclusive designs [link].
Use you're own judgment in determining whether Zara is inspired or just a copy cat.
Credit: Style.com / Zara.com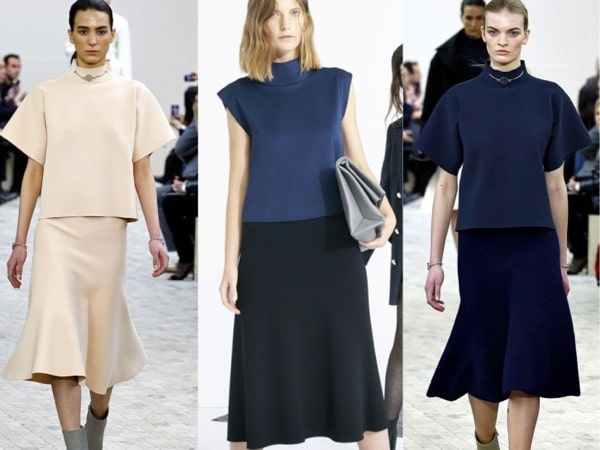 Side by Side: Celine vs Zara vs Celine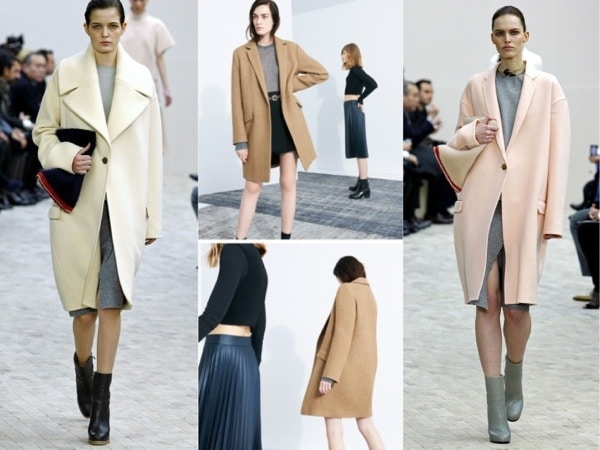 Side by Side: Celine vs Zara vs Celine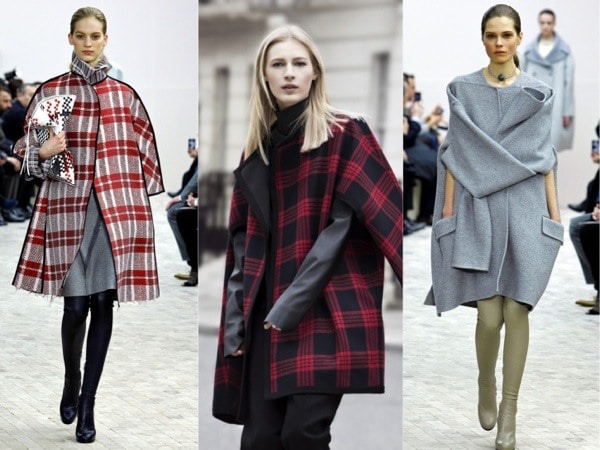 Side by Side: Celine vs Zara vs Celine