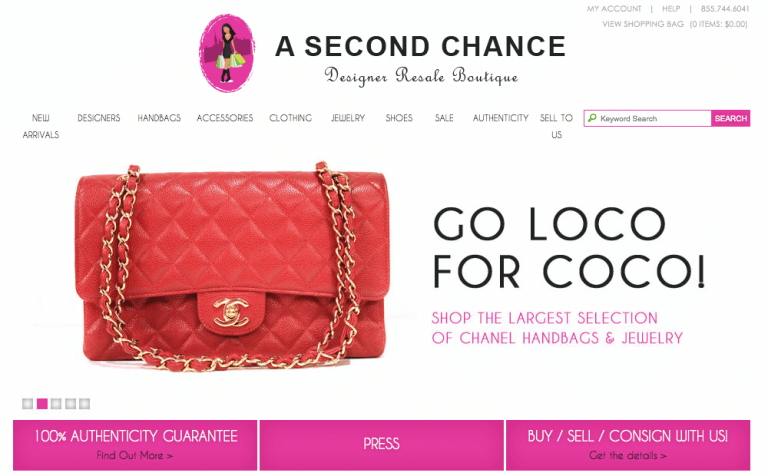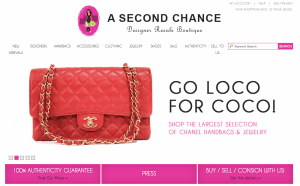 A Second Chance - (http://www.asecondchanceresale.com/)
Rating & review: A; A Second Chance is a family owned business which has two consignment shops in Manhattan New York. You can buy, sell and consign with them your designer items.  They stock a plethora of products from Chanel, Hermes and Louis Vuitton. The store also stocks clothes and shoes in addition to handbags.
For consignment, they offer direct purchase of handbags and accessories from Louis Vuitton, Chanel and Hermes. You can visit their Manhattan stores to have your items checked or you may email them at info@ascresale.com with a detailed description and photos.   Their consignment policy is three months with a 50/50 commission split once the good has been sold. The consignor will be paid with a cheque in the first week of every month.
Brands the store carries: Chanel, Celine, Hermes, Louis Vuitton, Balenciaga, Christian Dior, Christian Louboutin, Givenchy, Goyard, Valentino and many more.
Types of items carried: Handbags, Accessories, Clothes, Jewelry and Shoes
International Shipping: Yes, with a flat rate of $50. International purchases are done through bank wire transfer only. Contact the store for more details.
Layaway available: No
Accepted payment methods: Domestic orders in the United States are made via PayPal. International order are made via bank wire transfer, contact the store directly for details.