From Fall/Winter 2017 to Spring/Summer 2018 Collections, the color lavender has been used by various designer brands. It shows a light shade of purple, that brings in a feminine and romantic touch to any bag. Louis Vuitton, Delvaux and Fendi has used this color in their iconic handbags. While Mulberry and Prada has featured it in their new handbags. Dior and Bottega Veneta has recently introduced this color in their Spring/Summer 2018 collections, during the fashion week.
1. Mulberry
The Dark Amethyst color was introduced in the brand's
Fall/Winter 2017
Collection. Made of croc print, it is available in the new Amberley and Brimley bags.
2. Fendi
The super cute Micro Peekaboo is also now available in this lovely color. Priced at $1,550.00 (USD).
3. Prada
This Cahier bag gets gold embellishments which matches perfectly with the bag's color.
Priced at $1,420.00 (USD).
4. Delvaux
How can you say no to this luxurious piece? This elegant Brillant bag is made of Vernis Gel leather in an adorable mini size. Retails for $3,900.00 (USD).
5. Louis Vuitton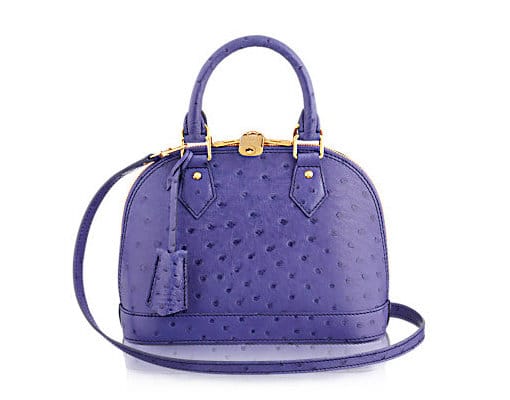 The brand's signature Alma bag comes in exotic ostrich leather. Retails for $7,350.00 (USD).
6. Dior

Seen on the latest Dior runway show, the Dioraddict flap is made available in metallic shade of lavender with colorful jewelled strap.
7. Bottega Veneta

Another straight from the runway, Bottega Veneta's newest design, the Wingtip City Knot Bag. The lavender color looks whimsical in the brand's signature intrecciato leather.