Introducing the countdown to the best of fringe bags for this season's spring collection.  The fringe bag is a clutch or shoulder bag with long tassels draped on the side. Most designers dressed up their bags with these dangly long pieces that will fly to and fro as you walk.  The fringe appears in multiple forms including laser cut leather, as short fabric fringe, thick tassel bunches and that familiar 70's fringe.
Check-out the countdown of the best fringe bags in the list below:
1) Celine's Laser Cut Fringe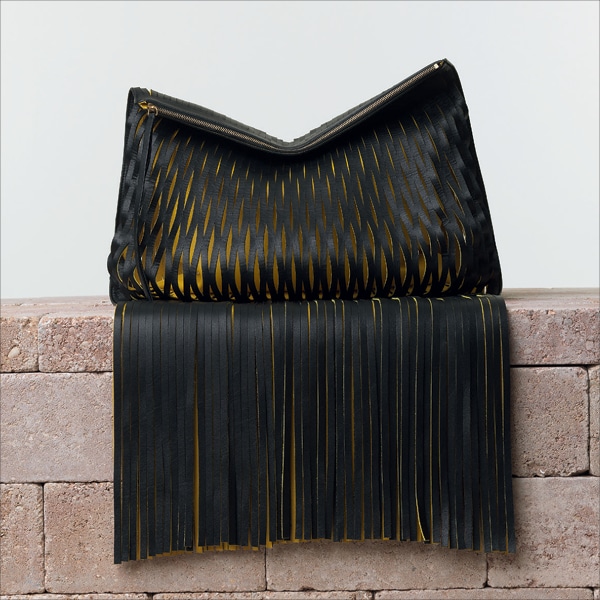 Celine's latest bag designs this season, features bolder bags which includes laser cut tasseled clutches.
2) Chloe's Fringe Egdes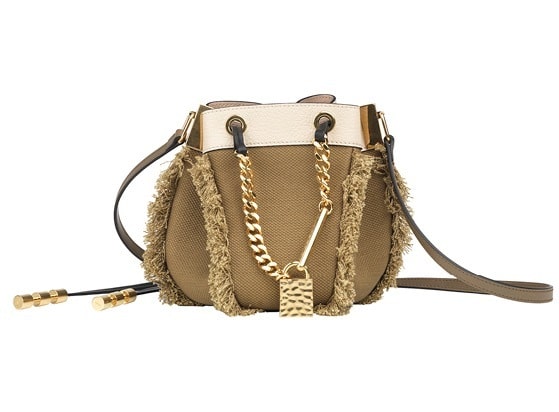 Bucket bags are a must have this season. Chloe has introduced their newest bag through its Camille Drawstring bags. This mini drawstring bag adds more style as it features fringes in the side and front of the fabric bag.
3) Proenza Schouler's Bar Curly Tassels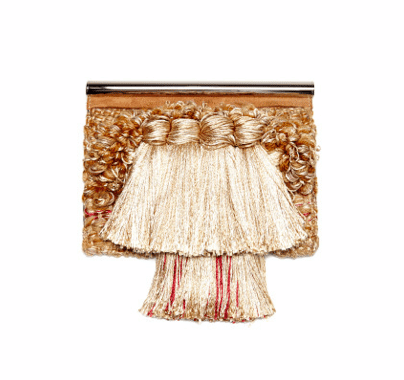 Proenza Schouler's latest collection features new bag styles which includes the Chrome Bar Clutch Bag. This chrome bar top clutch has a tapestry style fringe at the front. It retails for $2,295.00 (USD).
4) Valentino 70's Boho Fringe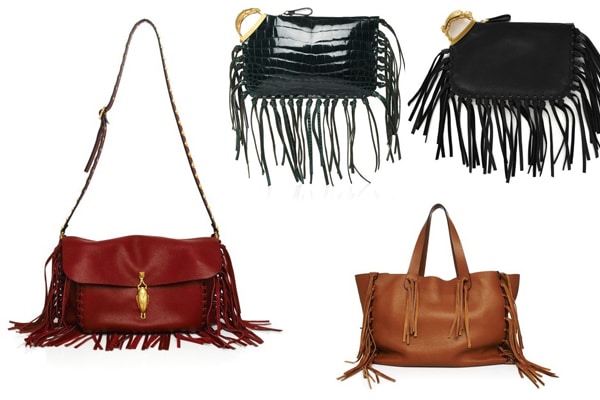 Valentino's Spring 2014 Collection offers fringe bags in different styles. It includes totes, shoulder bags and clutch bags. For more information on Valentino's Spring/Summer 2014 Collection, click here.