The Chloe Drew Bag has been getting a lot of praises ever since it first came out. It was first released for the brand's Pre-Fall 2014 Collection. With its casual yet chic look, this bag is perfect to use from day to night. The Drew Bag has a simple design but its chain strap and pin lock closure makes it more distinct. It can be carried on the shoulder or across the body. It comes in various sizes, but for this edition of Bag Versus, let's check out the differences between the Nano and Mini sizes.
Drew Nano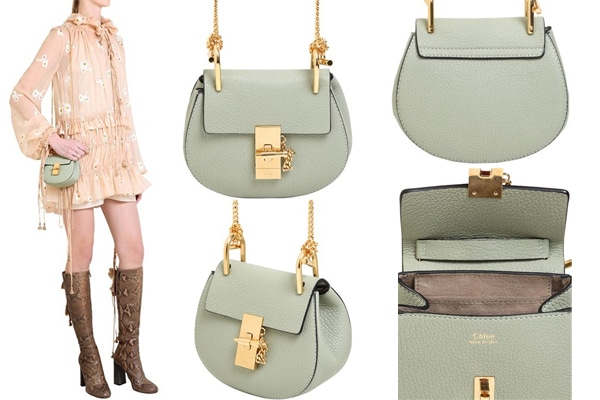 Measuring at 6" W x 5" H x 2.5" D, the Nano size is the smallest from the Drew Collection. The bag has a suede interior which can fit a smartphone, lipstick and keys. The Drew Nano retails for $1,275.00 (USD) for the Grained Nappa Leather.
Drew Mini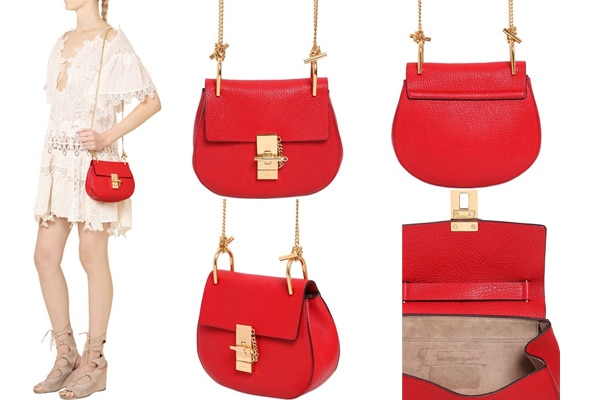 The Drew Mini measures at 7.5" W x 6.5" H x 2.5" D. It also has a suede interior but includes a patch pocket. It can hold a smartphone, a small pouch, keys, sunglasses and lipstick. The Mini is available in various styles, Grained Nappa is $1,650.00 (USD), Suede and Leather is $1,750.00 (USD), while Two-Tone Leather retails for $1,850.00 (USD).
Conclusion
Although the difference between the two bags are very minimal, the Mini size wins this round. This size is just perfect which can hold your much needed essentials for the day.