I was just in Macao a few weeks ago and was annoyed to find out not even the Celine store carried any Celine Luggage Totes, my goodness why even have a store if you can't have this coveted bag in stock. Here are a couple of places I'm likely going to resort to get one.
STYLEDROPS - $2519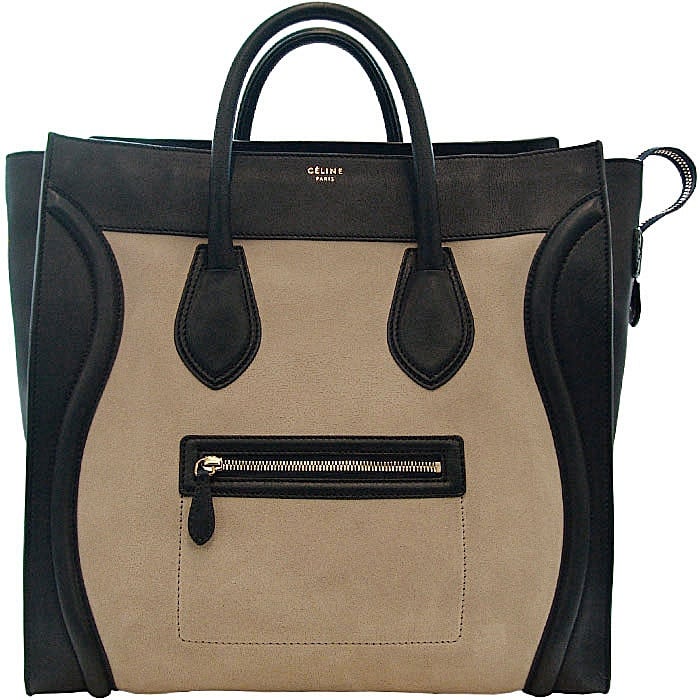 Available in Mini Size. Measurements are: 14 ½"W X 14 ½"H X 7 ½"D
Style is in Black Leather and Tan Suede material
RAFAELLO NETWORK - $2,044


Available in Mini Size. Measurements: 15"L x 8"H x 3"D
Style is in Black Leather and Tan Canvas material.

It's kinda sad but I believe that's it. Currently only select stores in the USA have it in stock, namely Bergdorf Goodman, Barneys, Neiman Marcus and Nordstrom. Holt Renfrew's Line goes all the way out the door, and that's just for the Fall 2011 collection, ARGH.