We hope you love the products we recommend! Just so you know, when you buy through links on our site, we may earn an affiliate commission. This adds no cost to our readers, for more information read our earnings disclosure.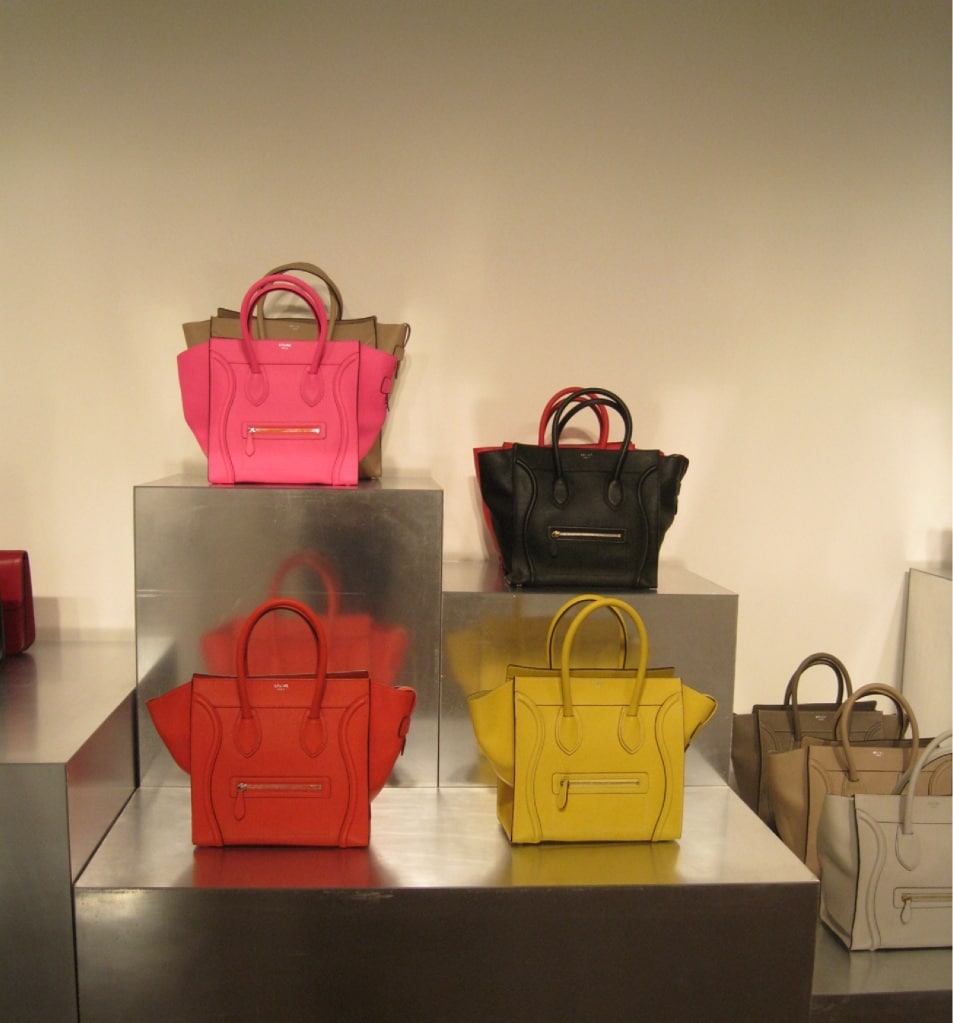 INTRODUCING the Resort 2011 Collection for Celine, available at Kirna Zabete NY.
Updated with price list… prices are going up for Fall 2011 on Celine bags, Mini from $1600 to $2000!!!
Nano Grained Leather $1650: Pink, Poppy red, Citron Yellow, and Black
Nano Smooth Leather $1650: Orange
Mini Grained $2,000: Mud Grey, Citron Yellow, Poppy Red, Black, and Sand (Beige-ish)
Micro Grained Leather $1,800: Black Poppy Red,
Micro Smooth Leather $1,800: Mud Grey
Mini Smooth $2,000:  Orange, Navy, Camel,

Shoulder Luggage in Grained Leather $2,200: Black, Poppy Red,  Mud Grey,
Medium Luggage in Grained Leather $2,400: Black
Shoulder Luggage in Smooth Leather $2,000: Navy
Blue Suede/Blue Smooth mini, $1,850
Cream Canvas/Black Smooth mini $1,800
Nano Canvas with Black Smooth Leather, $1550
No Small or Large Box Bags this season only Medium. $3,800: Fuschia, Poppy Red, Camel, Black,
Small Phantom in Special Smooth Leather $2,600: Camel
Medium Phantom in Stamped Alligator $3,100
Small Phantom in Stamped Alligator $2,600: Black
Small Phantom in Smooth Leather $2,300; Taupe (Peachy Nude)
Small Trapeze with Strap $1,950: Smoke(Grey), Blue
Small Trapeze with Strap in Stamped Alligator $2,100: Black
These bags are extremely hard to come by, below photos are for reference purposes only. This website does not sell bags, just assists people in being able to buy their coveted it bags!