For this new edition of Bag Versus, we have compared two Dior bags: the iconic Lady Dior and the newest Lily Bag. Both bags features the cannage pattern, although there are other materials also available. They also have top handles and adjustable/removable shoulder strap.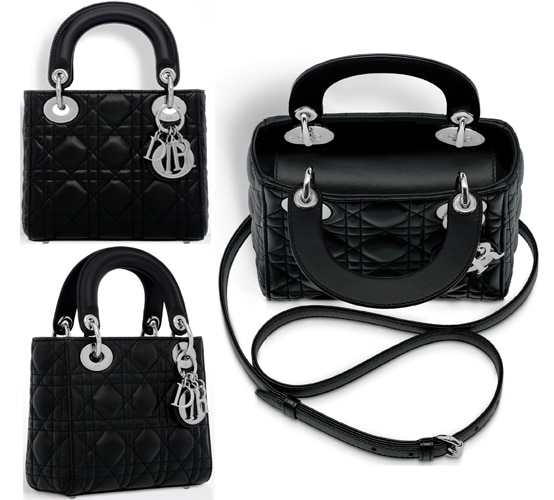 Although Dior currently has four sizes, Micro, Mini, Medium and Large, (soon it will be 5, with the addition of the Small size) the Mini size is the best to compare to the Lily Bag. Measuring at 6.7" W x 5.9" H x 2.8" D. The top opens with a flap top that is inserted inside the bag. It can be worn three ways, by hand, on the shoulder or across the body. The interior is made of jacquard fabric and has a zipped pocket. Prices vary depending on materials used, the Cannage pattern in lambskin is priced at $3,100.00 (USD)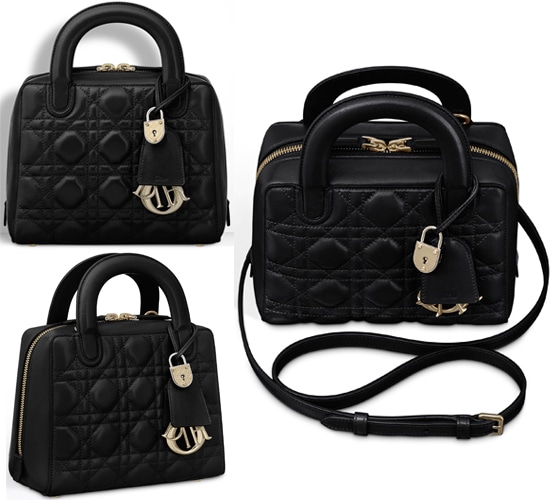 Dior's newest offering is the Lily Bag from the Fall/Winter 2016 Collection. It looks similar to the Lady Dior bag, only this one has a bowling shape. The bag measures at 7.7" W x 6.3" H x 3.7" D. This bag can also be carried by hand, on the shoulder and across the body. The interior is made of soft lambskin and has 2 long side pockets. The Lily starts at $3,000.00 (USD) for the Cannage in lambskin. Other materials include Alligator, Dior print fabric, and pony-effect calfskin.
Conclusion
Although the Lady Dior remains a classic piece, the Lily wins this round as it has more style and elegance. The bag's feminine touch has a lovely look. The rounded shape makes it more interesting which is perfect to use from day to night.