Ariella Noa Charnas created Something Navy in 2009, where she shares her style and creativity for the world. From her daily outfits, her exclusive line at Nordstrom, to her journey into motherhood (x2) we get to see a glimpse of her life on her blog and on social media.
We also can't get over her Instagram feed as its chock full of the best designer handbags. Her closet is just to die for from bags, shoes to outfits. She carries all the amazing designer handbags that fit with her everyday style. We've compiled some of her best handbags below, which includes Chanel, Hermes, Saint Laurent and Gucci.
[tabs type="vertical"][tabs_head][tab_title]1[/tab_title][tab_title]2[/tab_title][tab_title]3[/tab_title][tab_title]4[/tab_title][tab_title]5[/tab_title][tab_title]6[/tab_title][tab_title]7[/tab_title][tab_title]8[/tab_title][tab_title]9[/tab_title][tab_title]10[/tab_title][/tabs_head]
[tab]Of course, the iconic Hermes Birkin Bag in classic black color. The Hermes Birkin in size 35 is currently priced at $11,900 (USD) for Togo leather.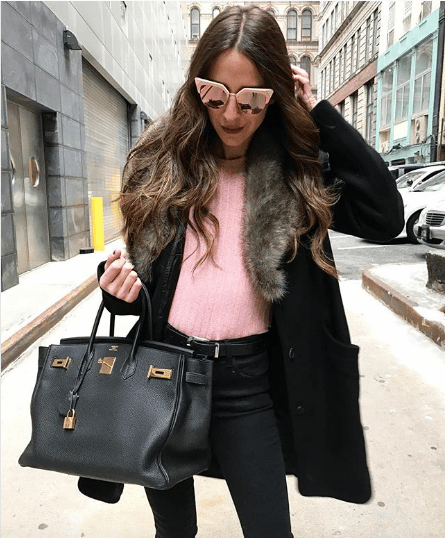 [/tab][tab]From Chanel's Cruise 2018 Collection, Arielle is seen here carrying the gorgeous Crochet Classic Flap bag. This bag retails for $5,400 (USD).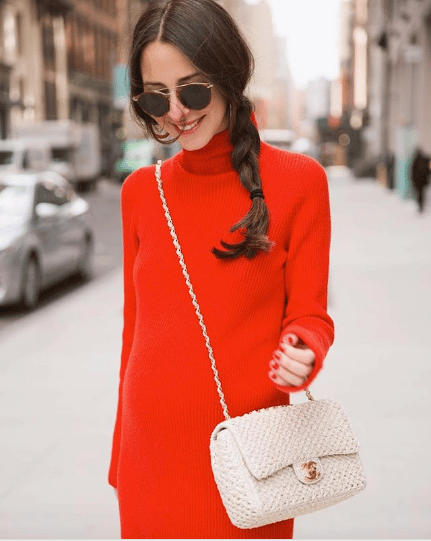 [/tab][tab]The Gucci Dionysus bag in GG Supreme canvas. Priced at $2,290 (USD).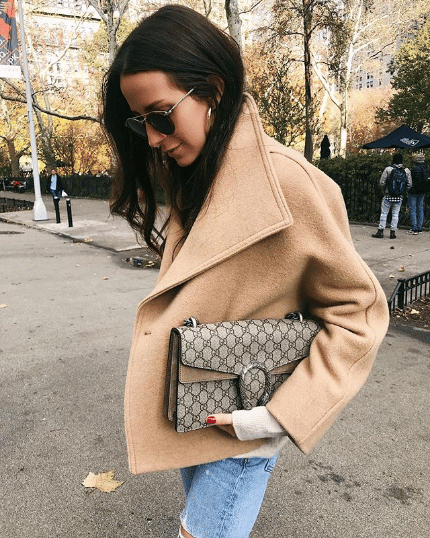 [/tab][tab]The beautiful Trendy CC bag works well with any outfit. Retails for $5,600 (USD).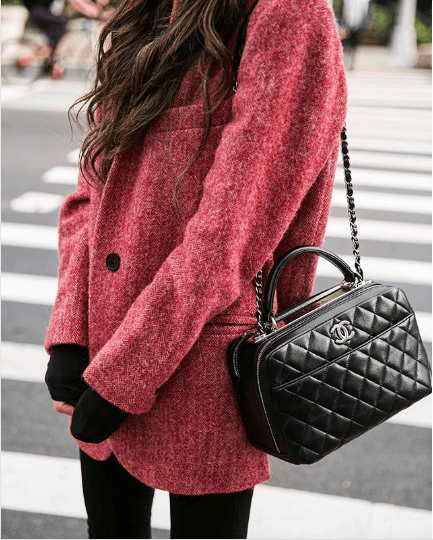 [/tab][tab]Chanel's Boy Bag gets an update with a chain detail on its edges.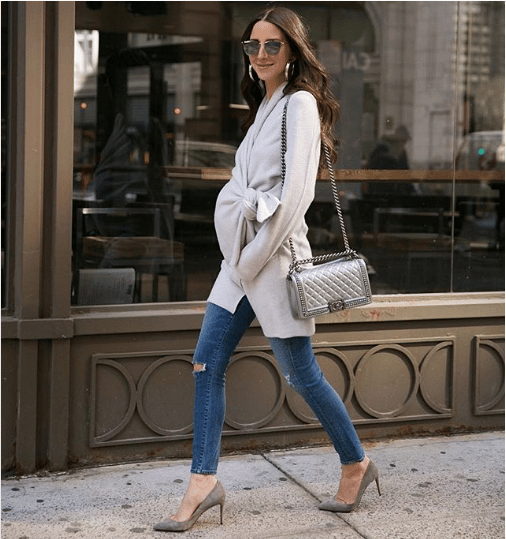 [/tab][tab]One of Chanel's popular backpack styles is the Urban Spirit. The bag features the iconic CC which usually comes in Quilted and Chevron pattern. Retails for $3,700 (USD).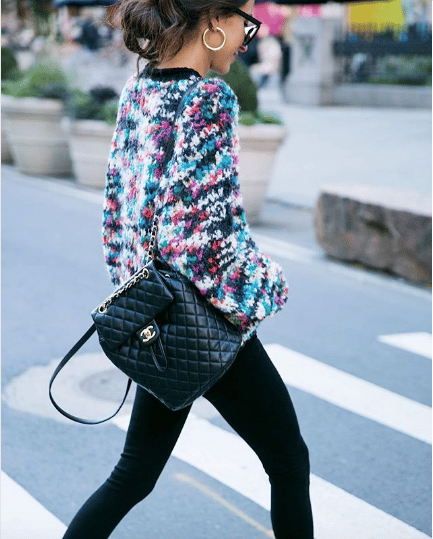 [/tab][tab]This chic GG Marmont bag features pearl studs, adding a more feminine touch to the bag. Priced at $2,450 (USD).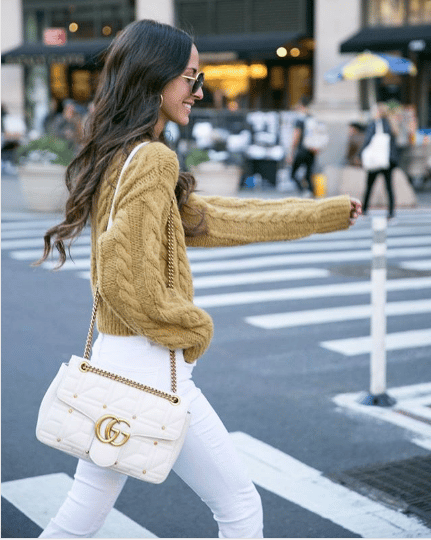 [/tab][tab]The smallest among the Luggage line, the Nano size is a nice bag to use from day to night.Priced at $2,700 (USD).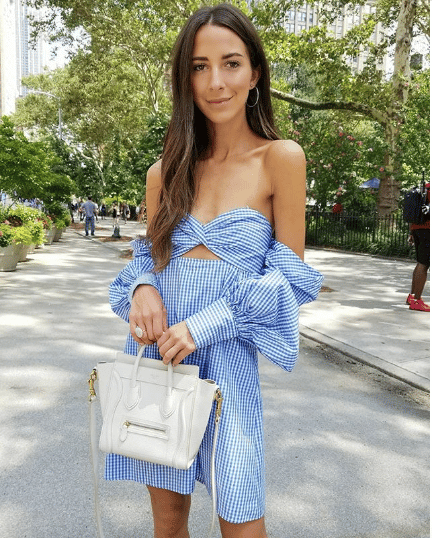 [/tab][tab]The brand's classic Monogram Satchel features a mix of different quilted patterns in suede material. Retails for $2,490 (USD)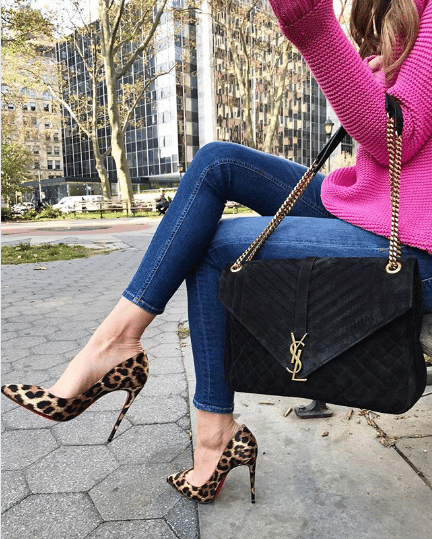 [/tab][tab]This Prada Cahier's gold accent perfectly matches her shoes. Priced at $2,950 (USD)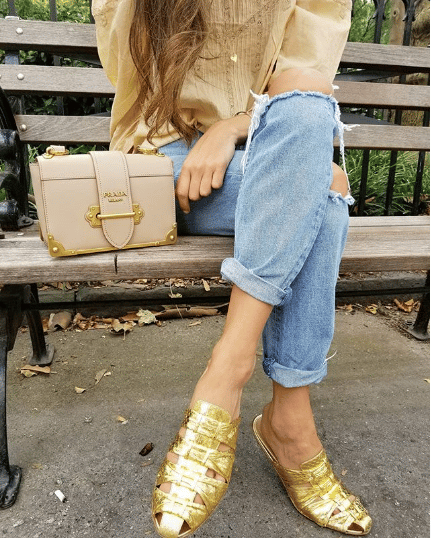 [/tab][/tabs]
Credit: Something Navy