We hope you love the products we recommend! Just so you know, when you buy through links on our site, we may earn an affiliate commission. This adds no cost to our readers, for more information read our earnings disclosure.


The Chanel Boy Bag has been one of Chanel's iconic bags since it first came out for the Fall/Winter 2011 Collection. The Boy has been a great alternative to the Classic Flap Bag enthusiasts. However, with the recent price increase on Boy Bags its time to consider whether there are other alternative brands in similar styles that can also match the style factor of the Boy. Although, personal preference will vary here are some options:
(Note all price comparisons below are to the Small Boy size new $4,300.00 (USD) price)
Louis Vuitton Twist Lock Bag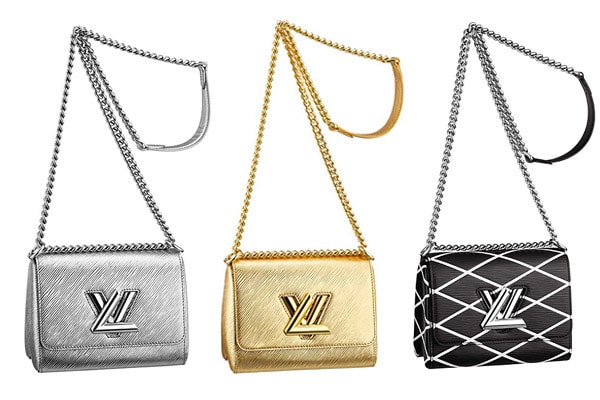 The yet to be released Louis Vuitton Twist Lock Bag is the brand's newest design that was first featured on the Cruise 2015 runway. It features a LV logo twist lock closure and comes in large chain and leather strap. It is available in striated Epi leather texture and the Malletage criss-cross pattern. The Louis Vuitton Twist Lock Bag is priced at $3,150.00 (USD), a savings of 16%.
Watch the Twist Lock in Action in this Video

Valentino Rockstud Flap Bag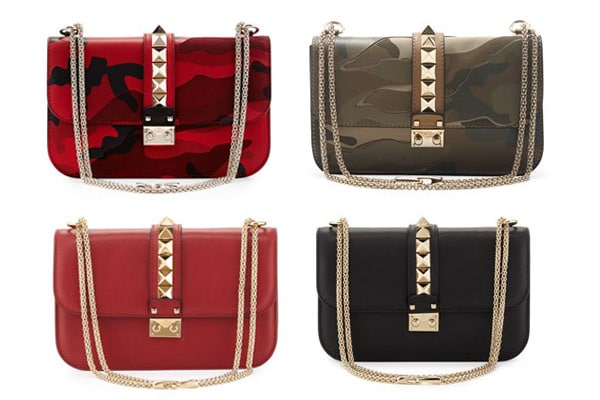 The Rockstud Flap bag is the most recognizable line from Valentino. The Flap Bag comes with a chain strap and has a push lock closure. The Rockstud Flap Bag is also available in numerous designs and caters to your personal taste. The pyramid studs have been issued in gold hardware and covered leather hardware. The Rockstud Camo Flap Bag retails for $2,495.00 (USD) (72% savings), while the plain one is priced at $2,075.00 (USD) (105% savings).
Fendi Be Baguette Bag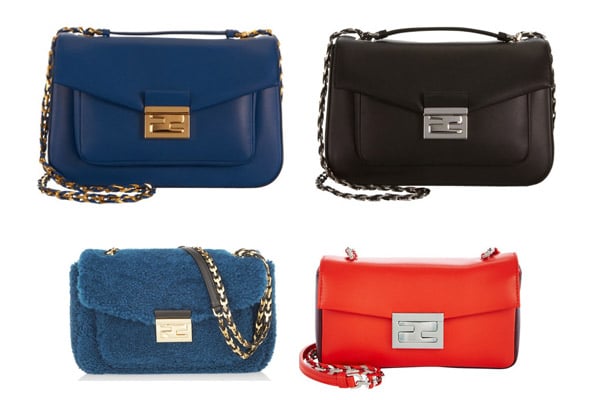 The Fendi Be Baguette Bag is an updated version of the Classic Baguette Bag. The Be Baguette is another flap bag with an interlocking chain and leather strap. It can be carried on the shoulder or as a cross body. It comes in two sizes, Mini and Regular. Available in leather, and other styles like Shearling, Crocodile and Woven. The Be Baguette is priced at $2,950.00 (USD) (85% savings), Mini is $1,350.00 (USD) and the Shearling Mini is $3,100.00 (USD) (38% savings).
Saint Laurent Betty Bag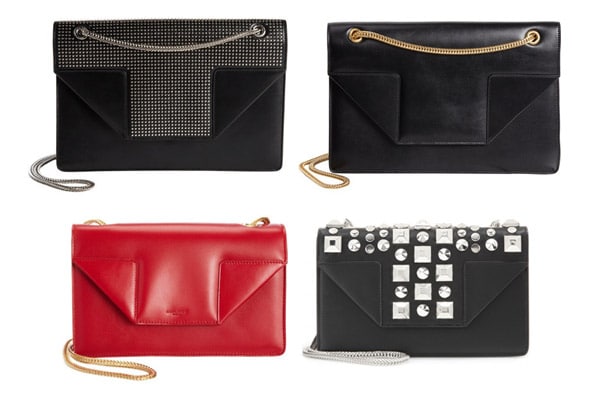 Saint Laurent's Betty Bag is the brand's take on the bolder flap bag. It has folded Rive Gauche squares and has double reinforced chain strap. The bag has a suede lining and a magnetic snap closure. The Betty Medium Bag retails for $1,950.00 (USD) (120% savings), the Mini size is priced at $1,550.00 (USD) (177% savings).