Vanessa Bryant and Lala Anthony were recently spotted having a night out at the Madeo Restaurant in Beverly Hills, California. Vanessa is the wife of LA Lakers' Kobe Bryant while Lala is New York Knicks' Carmelo Anthony's wife. The two ladies met with singer, Kelly Rowland to have dinner. The basketball wives are looking gorgeous in their outfits. Vanessa was wearing a Dolce and Gabbana Floral Printed Crepe Dress while carrying the Hermes Jige Crocodile Clutch in Red. Lala, on the other hand, is rocking a Valentino Red Rockstud Pumps and she paired it up with a Black Givenchy Antigona Clutch.
The Hermes Jige Clutch comes in five sizes and prices vary depending on size and material. It starts at $2,400+ (USD) for the Jige PM Swift. For more information on the Hermes Jige Clutch, click here.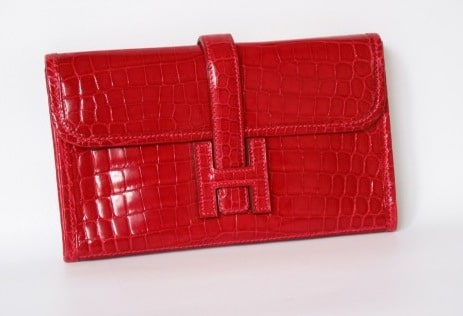 The Givenchy Antigona Clutch has taken its inspiration from the very famous Antigona Duffel Bag. It measures 12" x 8" x 1 ½". It retails for $1,280.00 (USD) for the Leather Clutch. Check out the Givenchy Antigona Clutch Bag Reference Guide here.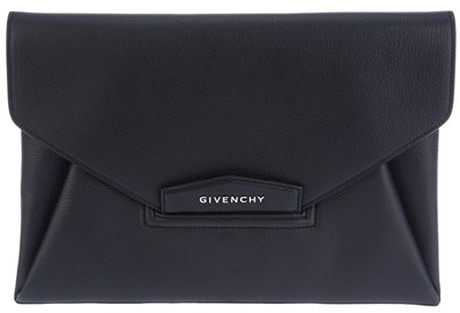 Gallery