We hope you love the products we recommend! Just so you know, when you buy through links on our site, we may earn an affiliate commission. This adds no cost to our readers, for more information read our earnings disclosure.
Updated August 2022
Arrived last January 2020 is the smaller version of the popular OntheGo Tote bag.
Much like the Dior Book Tote, fans are going to love the smaller tote for day-to-day. The smaller version is called the MM size and the regular "larger" version is the GM size. The differences in width are approximately 2.5″ and slightly lower in price for the MM size.
Best Buys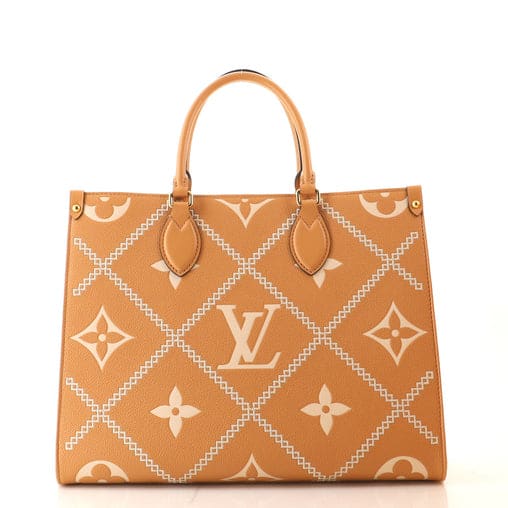 OnTheGo Giant Broderies MM
pre-owned Empreinte Giant Broderies MM
---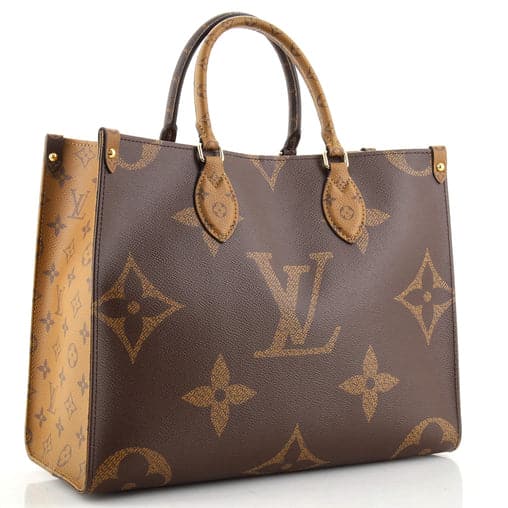 OnTheGo Tote Reverse Monogram Giant MM
---
---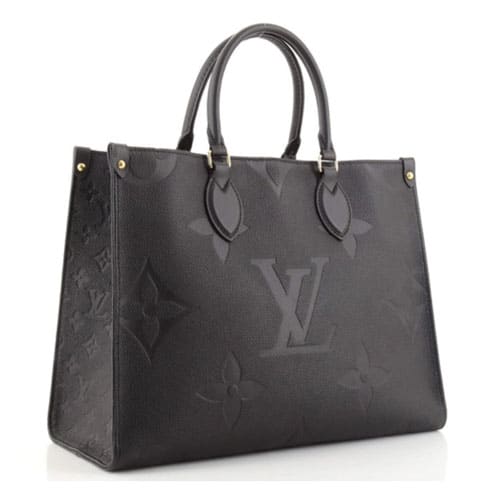 Beautiful Black
OnTheGo Tote Monogram Empreinte Giant MM
---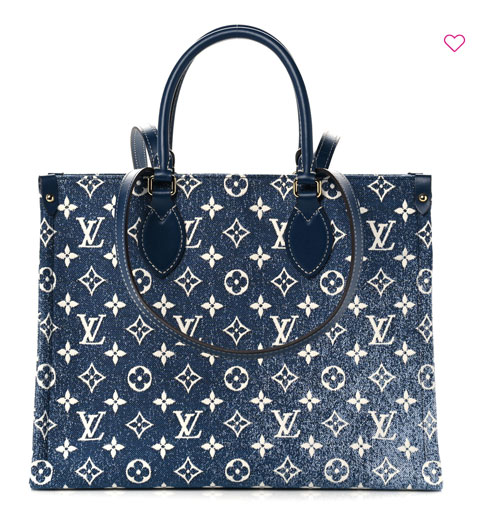 LOUIS VUITTON Monogram
Jacquard Denim Onthego MM Blue
Prices updated below as of July 2021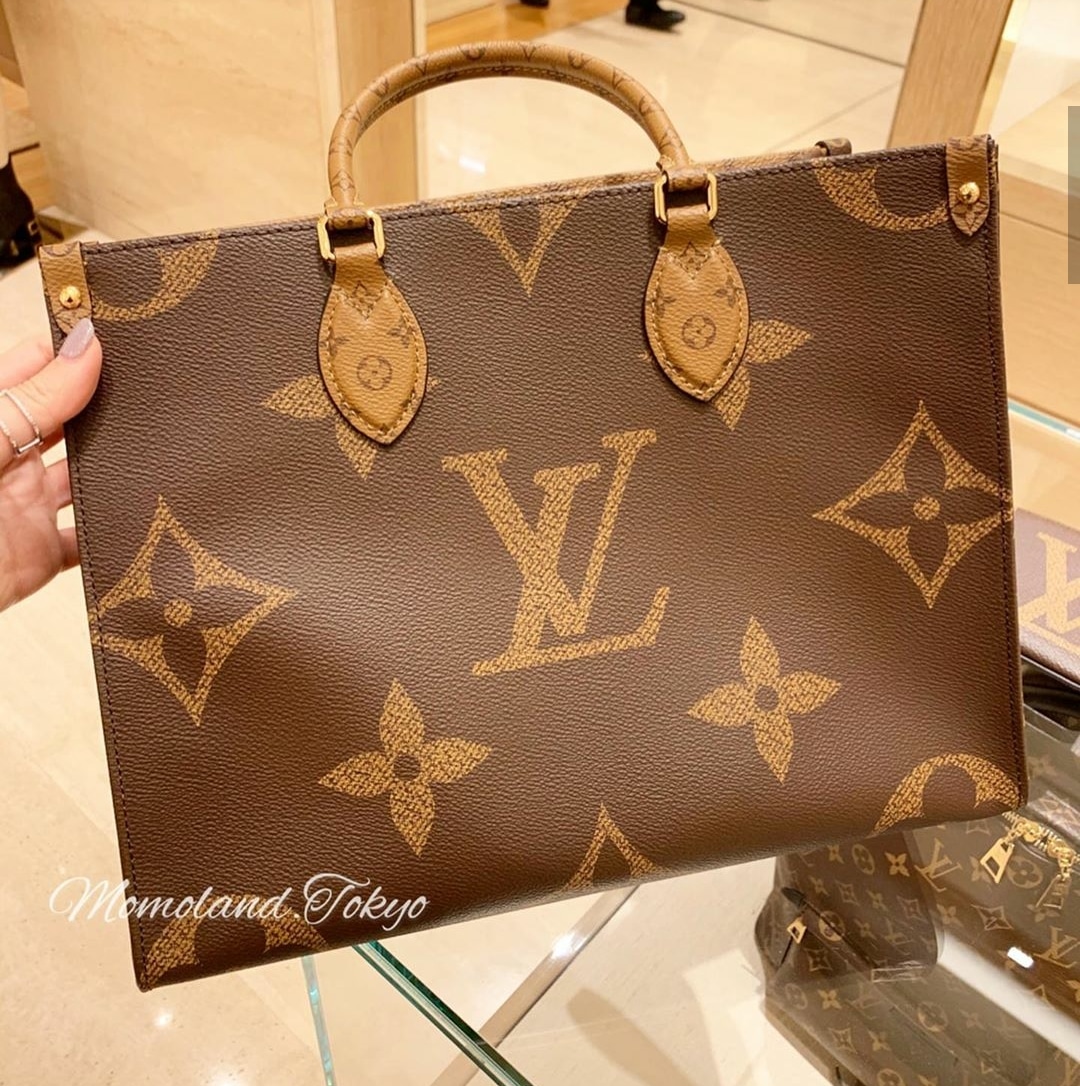 Credit: momoland.tokyo
Check out new designs of OntheGo MM Tote Bag below.
Style, Size, Price
| | | |
| --- | --- | --- |
| Style | USD | Euro |
| Louis Vuitton Turtledove Monogram OntheGo MM | $3,200.00 USD | €2,350.00 |
| Louis Vuitton Blue/Tan Raffia OntheGo MM | $3,900.00 USD | €2,800.00 |
| Louis Vuitton Black/Caramel Wild At Heart OntheGo MM | $3,700.00 USD | €2,700.00 |
| Louis Vuitton Summer Blue Monogram OntheGo MM | $3,550.00 USD | €2,600.00 |
| > SIZE | 13.8″x10.6″x 5.5 (formerly 13.5″x10″x 5″) | |
Gallery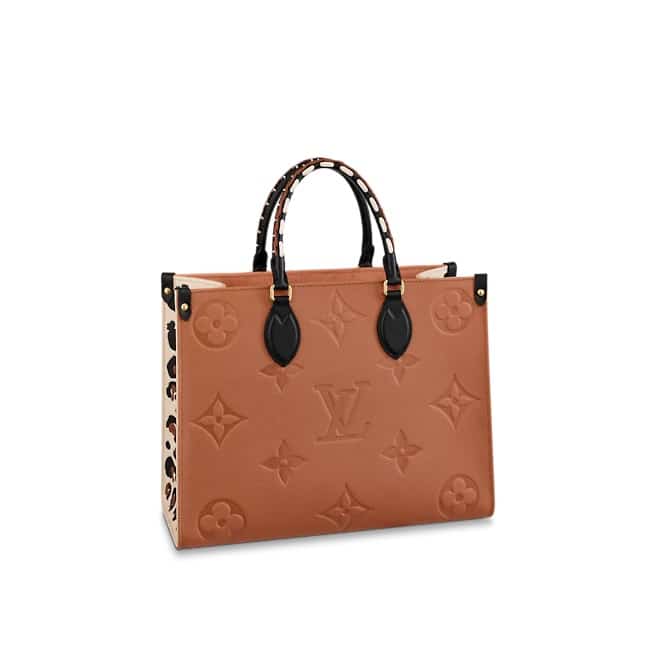 Monogram Reverse