Thanks to Virgil Abloh, the iconic Keepall bags gets more exciting with his new designs for the Men's Collections. The classic travel bag is made available in various styles and materials. Topping the list is the Keepall Iridescent Prism which is made of Monogram-embossed PVC and introduced for Abloh's debut collection. Expect more from the genius Creative Director, especially the glow in the dark that's soon to come out for Fall 2019. Here are our favorites from his creations so far.
1. Iridescent Prism
A colorful version of the Keepall Bandouliere 50, this bag was presented for the Men's Spring/Summer 2019 Collection. It is made of transparent embossed Monogram PVC and white hardware. Retails for $3,850 (USD).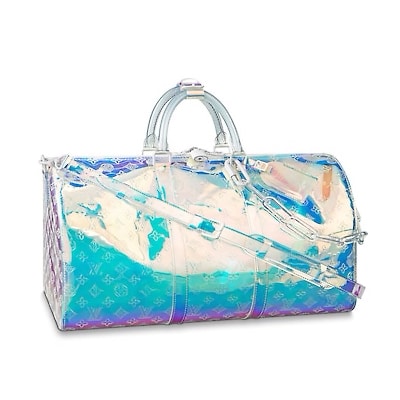 2. PVC
Another PVC Keepall, which comes in bright blue and red colors. Retails for $3,450 (USD).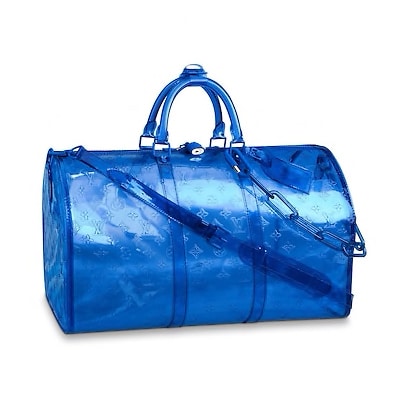 3. Monogram Solar Ray
The classic Monogram Canvas gets an urban twist with its matte orange and black chains. Priced at $3,850 (USD).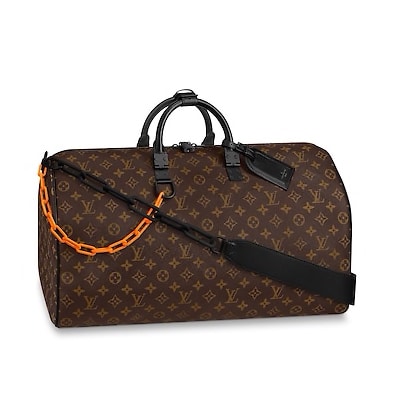 4. Monogram Absolute Black
Made of luxurious Taurillon leather, the Monogram Absolute Black features an all black design except for the orange resin chain accent. Retails for $4,600 (USD).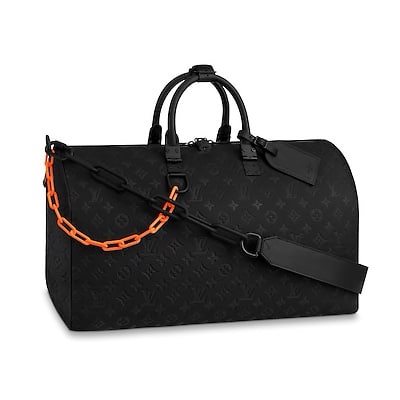 5. Damier Graphite Pixel
The Damier Graphite gets a modern twist with a pixelated design. It comes with a military-style metal tag that can be personalized with engraving. Priced at $2,490 (USD).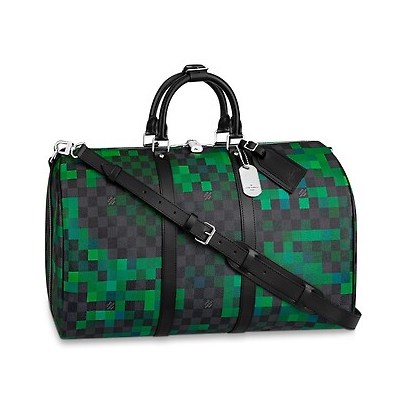 6. Monogram Logos
This pristine white Monogram canvas features colorful logos. Also available in marron color and retails for $2,530 (USD).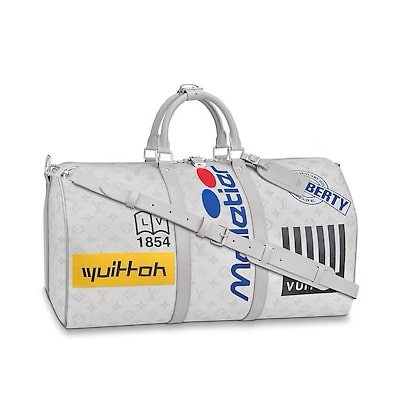 7. Monogram Denim
Who would have thought that denim would be this elegant? Available in navy blue and ocre. Priced at $2,530 (USD).