We hope you love the products we recommend! Just so you know, when you buy through links on our site, we may earn an affiliate commission. This adds no cost to our readers, for more information read our earnings disclosure.
Updated as of August 2014
This post is outdated, there are substantial differences in size from the Mini to the Small. Please Read this Post. 
For Spring/Summer 2014, Givenchy released a new smaller size of the Antigona bag which is described as the 'Mini'. One of the major differences is the price as the mini is $1,595USD versus a small at $2,280 USD (starting). However,  how "MINI" is the mini compared to the next lowest size —  the small Antigona bag?
Here is a quick analysis of sizes: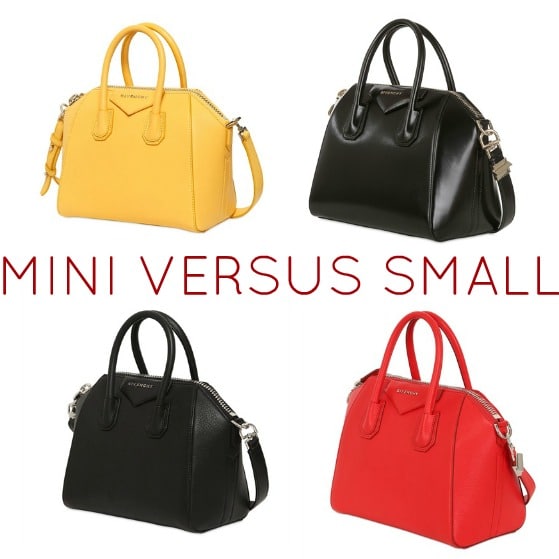 The size differences are substantially smaller on the new Mini Bag with a width that is approximately 2.5″ smaller.
Mini
: 7.7″H x 8.7″W x 5.3″D.
Small
:  9.45″H x 11.0″W x 6.50″D
So if you're looking for a small durable bag with a cross-body strap consider the new Givenchy Mini Antigona bag,
which is available for pre-order at Luisaviaroma for the S/S 2014 season.