Introducing the guide to Gucci bag prices as of June 2018 which includes the Pre-Fall 2018 Collection, as well as the latest Dionysus and GG Marmont bags.
These prices will serve as a record to track any foreseeable changes in the future for some of the popular styles. This list only serves as a guide and your personal experience may change depending on your country or particular retailer.
Please note that differences may occur depending on season stock, applicable taxes, and duties.
For more information on the bag style, check out the Gucci Bag Reference Guide.
Gucci 2022
| | |
| --- | --- |
| 2022 Collection | PRICE |
| Jackie 1961 Small Shoulder Bag | $ 2,900 (USD) |
| Sylvie 1969 patent leather mini top handle bag | $2500 (USD) |
| adidas x Gucci small shoulder bag | $ 1,980 (USD) |
| adidas x Gucci Horsebit 1955 mini bag | $ 3,400 (USD) |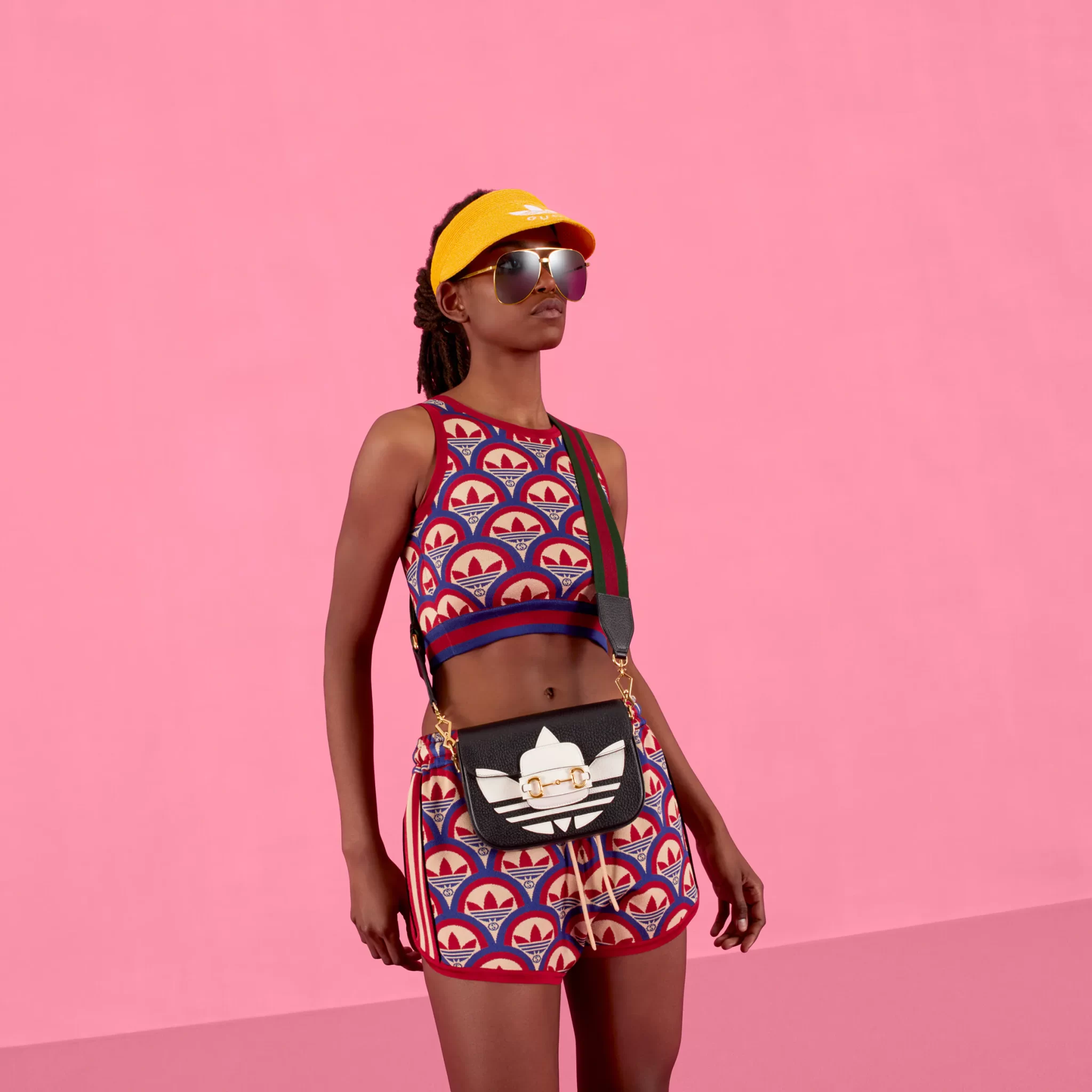 Gucci 2021
| | |
| --- | --- |
| 2021 Collection | PRICE |
| Gucci Diana Small Tote Bag | $3,980 (USD) |
| Gucci Diana Mini Tote Bag | $3,300 (USD) |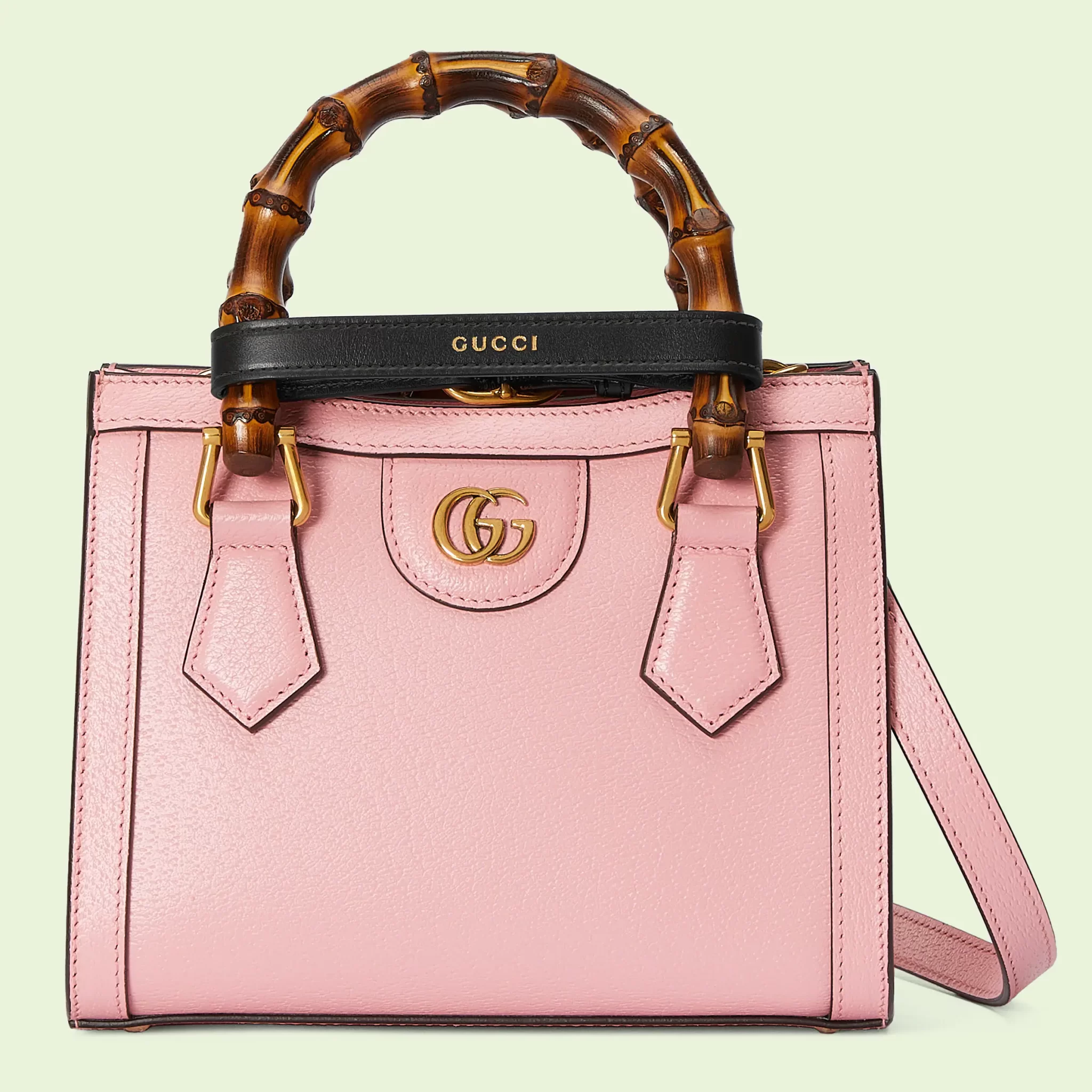 Gucci 2020
| | |
| --- | --- |
| 2020 Collection | PRICE |
| Gucci 1955 Horsebit Shoulder Bag | $2,890 (USD) |
| GG Marmont mini top handle Bag | $2,350 (USD) |
| Gucci 1961 Jackie Bag Shoulder Bag | $2,950 (USD) |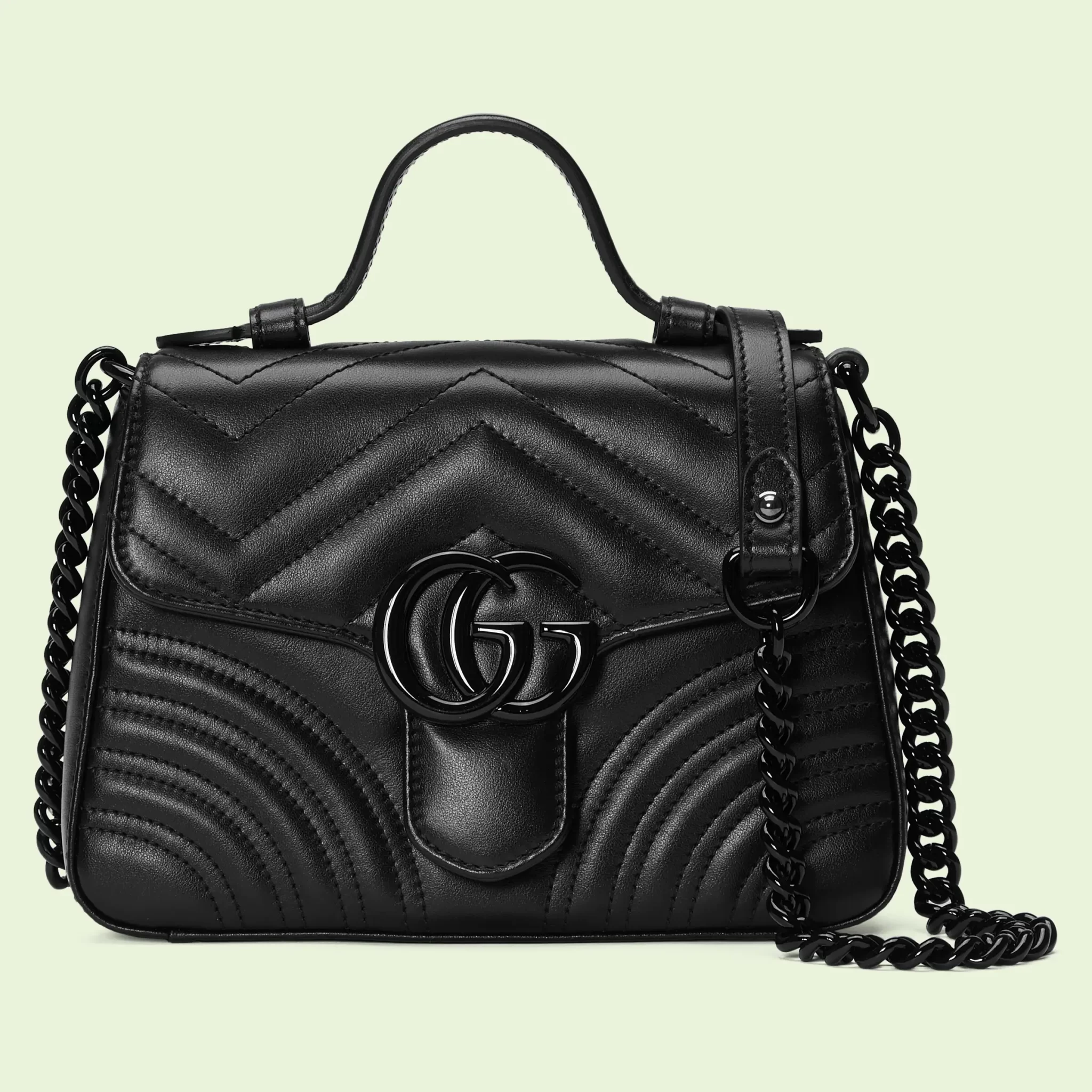 Gucci Spring/Summer 2019
| | |
| --- | --- |
| Spring/Summer 2019 | PRICE |
| Gucci Ostrich Zumi Medium Top Handle Bag | $11,000.00 (USD) |
| Gucci Snakeskin Zumi Small Top Handle Bag | $4,900.00 (USD) |
| Gucci GG Velvet Rajah Large Tote Bag | $2,400.00 (USD) |
| Gucci Snakeskin Rajah Medium Shoulder Bag | $3,980.00 (USD) |
| Gucci Mickey Mouse Top Handle Bag | $4,500.00 (USD) |
| Gucci GG Velvet Large Backpack Bag | $4,700.00 (USD) |
| Gucci Quilted Leather Belt Bag | $1,890.00 (USD) |
| Gucci Strawberry Print Zumi Medium Top Handle Bag | $4,500.00 (USD) |
| *for all prices check the collection guide link | |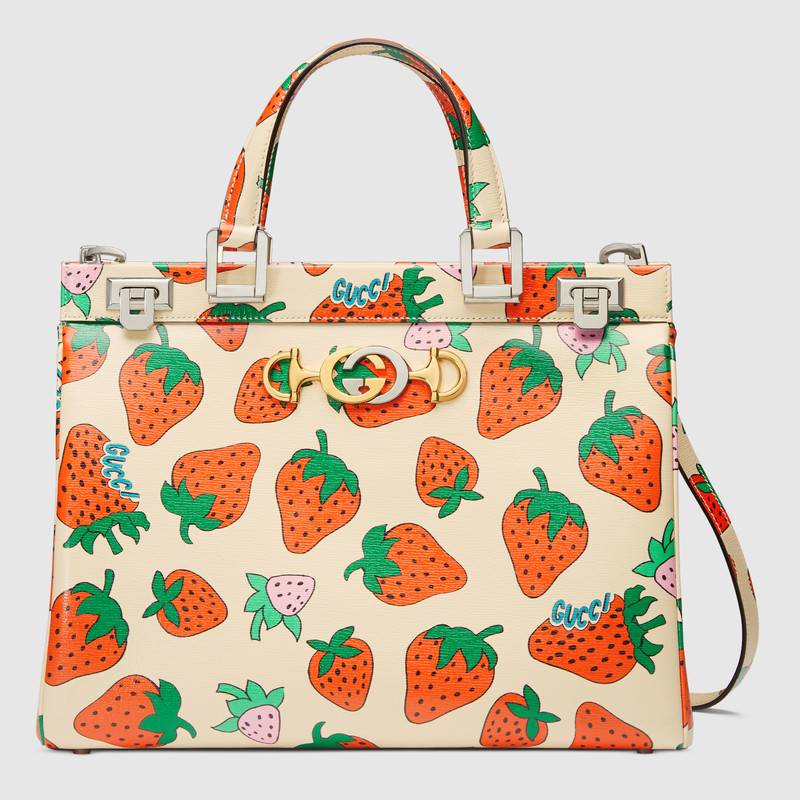 Pre-Fall 2018
| | |
| --- | --- |
| Pre-Fall 2018 | PRICE |
| Gucci Web Wicker Small Shoulder Bag | $2,490.00 (USD) |
| Gucci Straw Large Top Handle Tote Bag | $1,290.00 (USD) |
| Gucci Suede Ophidia Medium Top Handle Bag | $2,350.00 (USD) |
| Gucci Python RE(BELLE) Small Shoulder Bag | $2,750.00 (USD) |
| Gucci GG Velvet Sylvie Mini Top Handle Bag | $2,350.00 (USD) |
| Gucci Matelassé GG Marmont Large Tote Bag | $2,980.00 (USD) |
| Gucci Stripe Medium Double Shoulder Bag | $2,890.00 (USD) |
| Gucci Sylvie Stripe Canvas Large Tote Bag | $1,890.00 (USD) |
| *for all prices check the collection guide link | |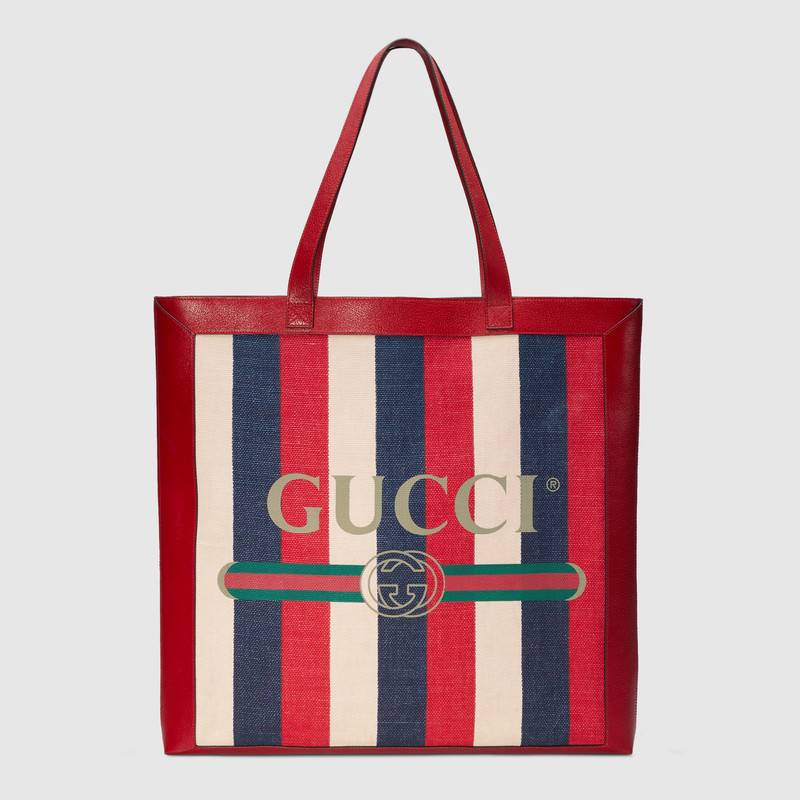 Spring/Summer 2018
| | |
| --- | --- |
| Spring/Summer 2018 | PRICE |
| Gucci Guccy Print Mini Shoulder Bag | $1,790.00 (USD) |
| Gucci Suede Ophidia Medium Top Handle Tote Bag | $2,600.00 (USD) |
| Gucci GG Supreme Ophidia Mini Bag | $950.00 (USD) |
| Gucci GG Supreme Ophidia Small Belt Bag | $1,100.00 (USD) |
| Gucci Suede RE(BELLE) Medium Top Handle Tote Bag | $2,500.00 (USD) |
| Gucci GG Supreme Magnetismo Dionysus Medium Shoulder Bag | $4,900.00 (USD) |
| Gucci Rubber Logo Top Handle Tote Bag | $980.00 (USD) |
| Gucci Leather Medium Top Handle Bag | $4,600.00 (USD) |
| *for all prices check the collection guide link | |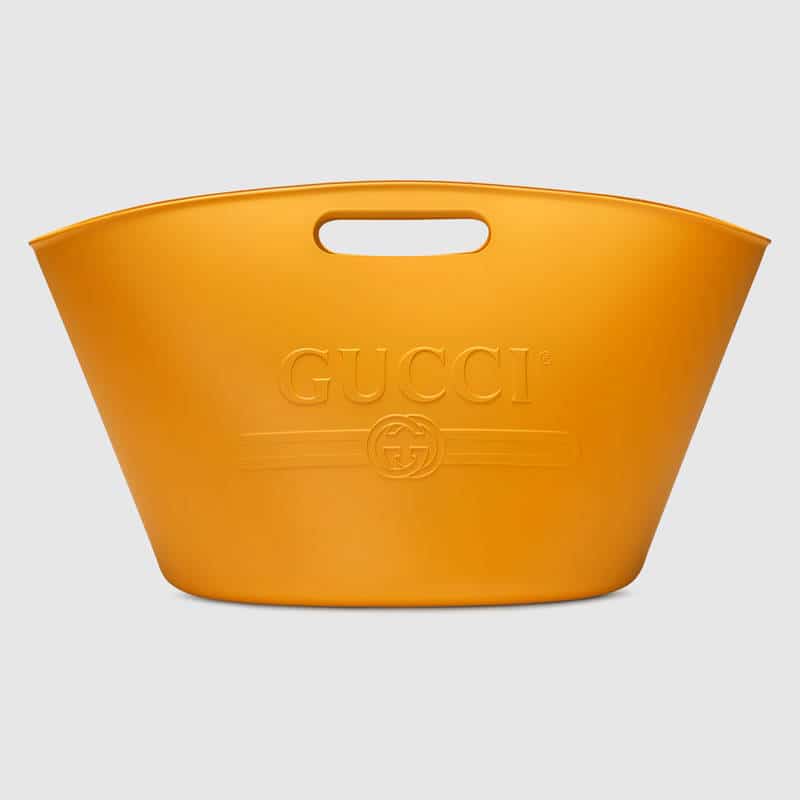 Classic Styles
| | |
| --- | --- |
| DIONYSUS SHOULDER BAG | PRICE |
| Gucci Ayers Medium Dionysus Shoulder Bag | $5,800.00 (USD) |
| Gucci Python Medium Dionysus Shoulder Bag | $4,300.00 (USD) |
| Gucci Suede Medium Dionysus Shoulder Bag | $2,500.00 (USD) |
| Gucci Arabesque Medium Dionysus Shoulder Bag | $3,290.00 (USD) |
| Gucci Blooms Print Medium Dionysus Shoulder Bag | $2,700.00 (USD) |
| Gucci Blooms Print GG Supreme Medium Dionysus Shoulder Bag | $2,400.00 (USD) |
| Gucci GG Supreme Medium Dionysus Shoulder Bag | $2,250.00 (USD) |
| Gucci Suede Small Dionysus Shoulder Bag | $2,400.00 (USD) |
| Gucci Blooms Print Small Dionysus Shoulder Bag | $2,490.00 (USD) |
| Gucci Blooms Print GG Supreme Small Dionysus Shoulder Bag | $2,300.00 (USD) |
| Gucci GG Supreme Small Dionysus Shoulder Bag | $2,100.00 (USD) |
| Gucci Metallic Python Mini Dionysus Shoulder Bag | $2,790.00 (USD) |
| Gucci Suede Mini Dionysus Shoulder Bag | $1,700.00 (USD) |
| Gucci Blooms Print GG Supreme Mini Dionysus Shoulder Bag | $1,650.00 (USD) |
| Gucci GG Supreme Mini Dionysus Shoulder Bag | $1,550.00 (USD) |
| | |
| --- | --- |
| GG MARMONT FLAP BAG | PRICE |
| Gucci Shiny Leather GG Marmont Medium Bag | $2,490.00 (USD) |
| Gucci Matelasse GG Marmont Medium Flap Bag | $2,300.00 (USD) |
| Gucci Velvet Chevron GG Marmont Medium Flap Bag | $1,790.00 (USD) |
| Gucci Matelasse GG Marmont Small Flap Bag | $1,890.00 (USD) |
| Gucci Leather GG Marmont Small Bag | $1,750.00 (USD) |
| Gucci Velvet Chevron GG Marmont Small Flap Bag | $1,590.00 (USD) |
| Gucci Matelasse GG Marmont Mini Flap Bag | $1,590.00 (USD) |
| Gucci Chevron Velvet GG Marmont Mini Flap Bag | $1,290.00 (USD) |
Cruise 2018
| | |
| --- | --- |
| Cruise 2018 | PRICE |
| Gucci Suede Dragon Embroidered Ophidia Medium Shoulder Bag | $2,600.00 (USD) |
| Gucci GG Supreme Dionysus Bucket Bag | $1,890.00 (USD) |
| Gucci Guccify Dionysus Small Shoulder Bag | $4,890.00 (USD) |
| Gucci Floral Embroidered Sylvie Medium Top Handle Bag | $3,700.00 (USD) |
| Gucci Embellished Satin Sylvie Mini Top Handle Bag | $3,800.00 (USD) |
| Gucci Embellished Velvet GG Marmont Small Shoulder Bag | $2,790.00 (USD) |
| Gucci Leather with Butterfly GucciTotem Medium Top Handle Bag | $3,490.00 (USD) |
| Gucci Snakeskin Osiride Small Top Handle Bag | $4,200.00 (USD) |
| Gucci Bamboo Top Handle Bag | $4,900.00 (USD) |
| Gucci Embroidered Check Fabric Tote Bag | $1,690.00 (USD) |
| *for all prices check the collection guide link | |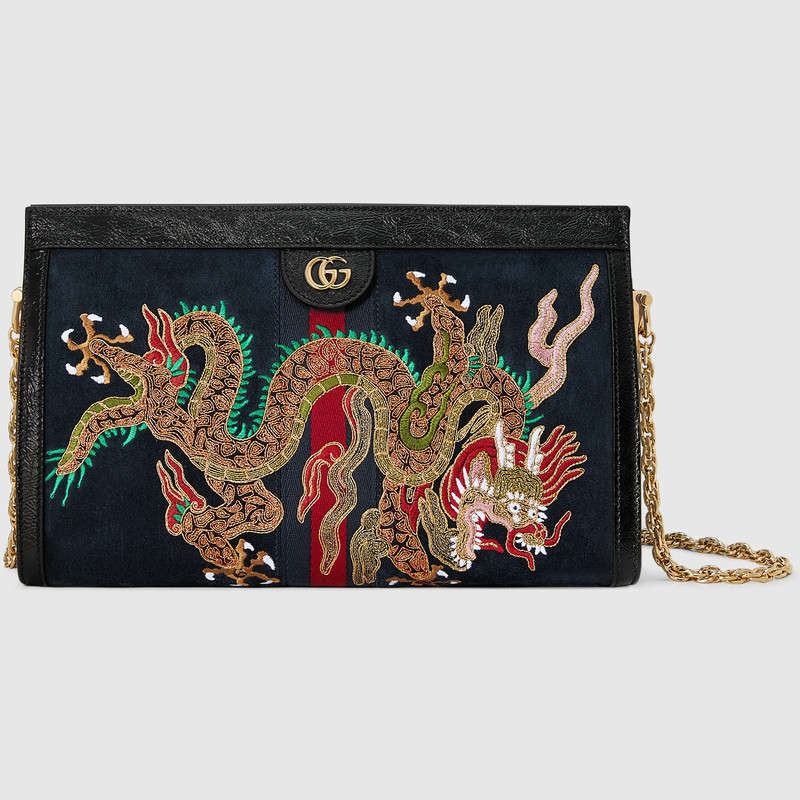 Fall/Winter 2017
| | |
| --- | --- |
| Fall/Winter 2017 | PRICE |
| Gucci Moth Embroidered GG Supreme Dionysus Medium Shoulder Bag | $4,200.00 (USD) |
| Gucci Animal Studs GG Marmont Backpack Bag | $2,490.00 (USD) |
| Gucci Animal Studs Sylvie Mini Bag | $3,190.00 (USD) |
| Gucci Ottilia Small Top Handle Bag | $3,500.00 (USD) |
| Gucci Leather with Moth Medium Top Handle Bag | $3,500.00 (USD) |
| Gucci Frame Top Handle Bag | $4,600.00 (USD) |
| Gucci GG Supreme GucciTotem Messenger Bag | $980.00 (USD) |
| Gucci Crystal Embellished Leather Belt Bag | $1,790.00 (USD) |
| Gucci Tiger Print Belt Bag | $2,290.00 (USD) |
| Gucci Suede Web Briefcase Bag | $2,790.00 (USD) |
| *for all prices check the collection guide link | |