Louis Vuitton Men's Collections have been getting its fair share of popularity the past few years. The brand has released various messenger styles for men, which features classic and modern designs. One of the earliest style is the Danube Bag, that has been introduced in different materials. The newest design is the Soft Trunk from Virgil Abloh, which takes its inspiration from the House's iconic luggage. With Father's Day around the corner, here's another reason to shop for a new Louis Vuitton bag. Check out our top 5 picks for the Men's Messenger bags.
1. Danube
The Danube is a classic city bag which is made available in different Louis Vuitton materials including Monogram Canvas, Epi and crocodile. It has an adjustable strap, allowing it to be carried as a shoulder or crossbody bag. For Pre-Fall 2018, it was made available in the luxurious Monogram Shadow. Priced at $1,830 (USD).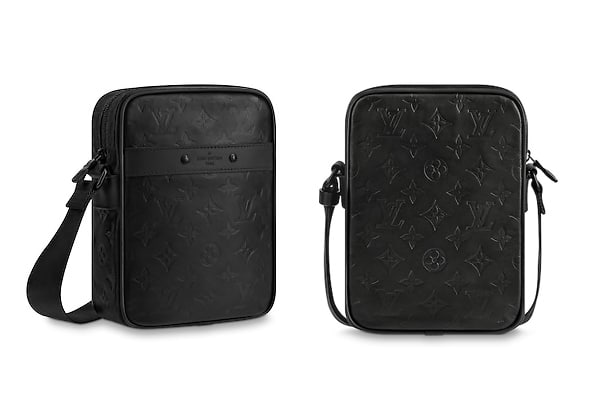 2. District
Another popular messenger bag style is the District. It is a spacious and lightweight messenger bag, perfect for everyday use. Available in Monogram Eclipse, Damier Graphite and Damier Ebene. Priced at $1,630 (USD).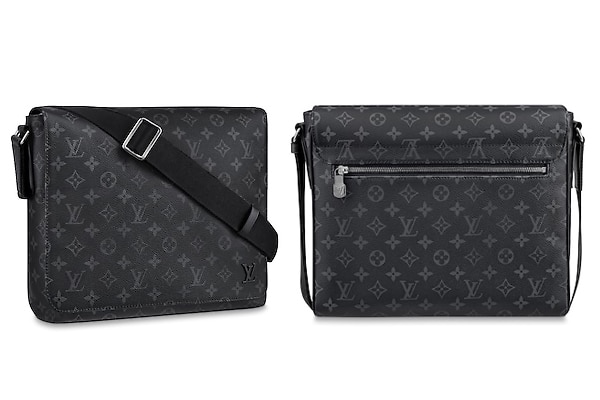 3. Soft Trunk
A stylish take on the brand's iconic luggage, the Soft Trunk makes a modern messenger bag. It has a leather and chain shoulder strap, and features metallic corners. The Denim Monogram retails for $3,550 (USD). Also available in Monogram Solar Ray, Taurillon Monogram and Crocodile.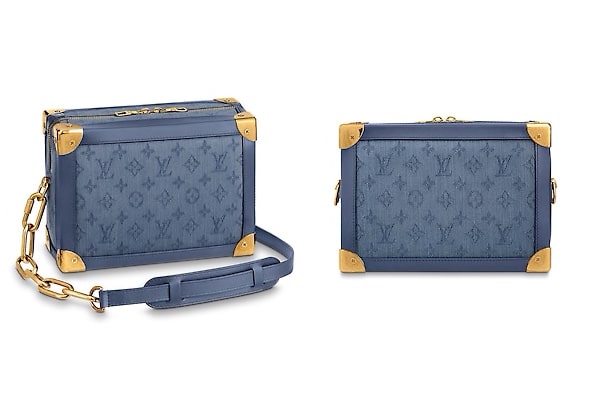 4. Outdoor Messenger
The Outdoor Messenger was just released for the brand's Spring/Summer 2019. The bag is made of Taiga leather with Monogram canvas pattern, available in different colors like Cobalt, Green, Jaune, Blanc and Noir. Retails for $1,840 (USD).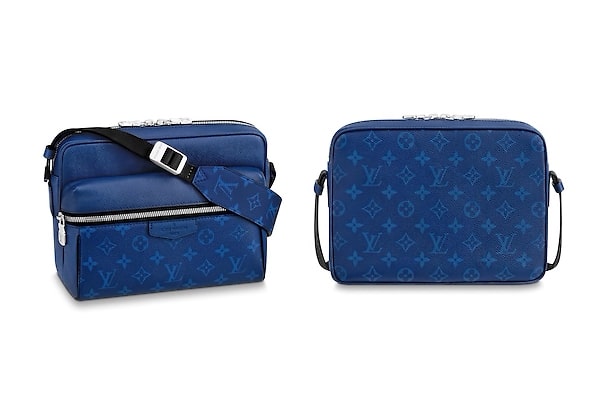 5. Trocadero Messenger
A sleek and sporty messenger bag, the Trocadero is a perfect Men's everyday essential. Made of Damier Graphite canvas, the bag comes with a textile interior and 2 zipped compartments. Retails for $1,470 (USD).