Updated June 2022
Introducing the guide to Dior bag prices in North America in US dollars. The prices reflected are what's known as of June 2022, following the price increase as of February 1, 2021.
If the most current price is unknown, it is marked as such and carry-forwarded into the current price column. Note some styles may have been discontinued and are removed from the guide.
New styles are updated (ie. Dior Small book tote) as they arrive in the collection.
Tracking changes to prices will serve as a record to monitor any foreseeable changes in the future for some of the popular styles. This list is meant only as a guide and your personal experience may vary depending on your country and the particular retailer.

Please be aware that differences may occur depending on season stock, applicable taxes and duties. If you're not sure about the types, check out the Dior Bag Reference Guide for style references.
Best Buys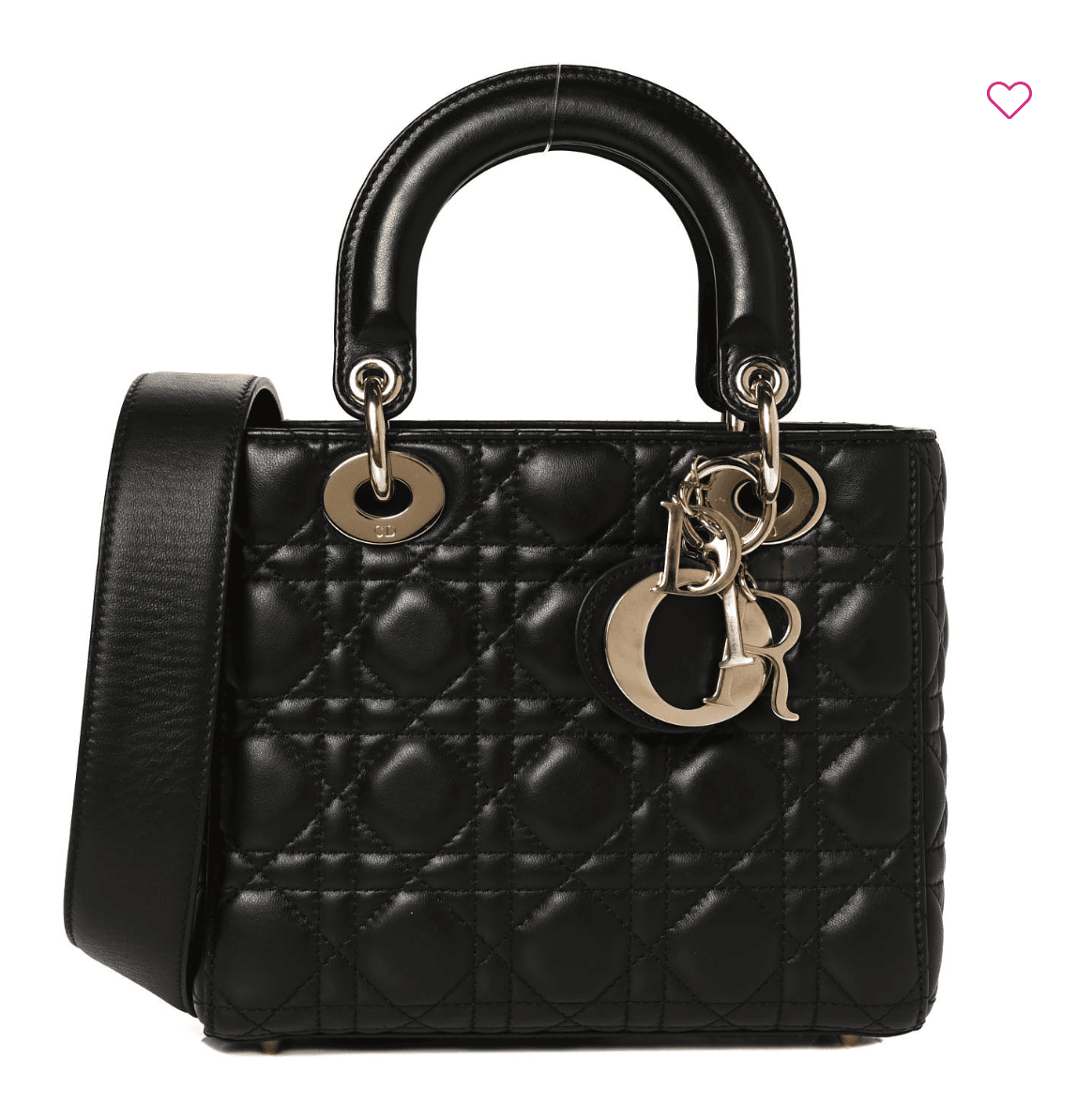 My Lady Dior Black
Lambskin Cannage Small Lucky Badges
---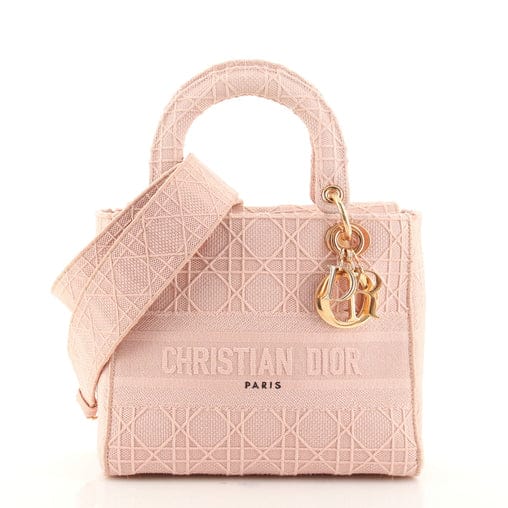 Lady D-Lite Rose Gold / Pink
Cannage embroidered canvas medium
---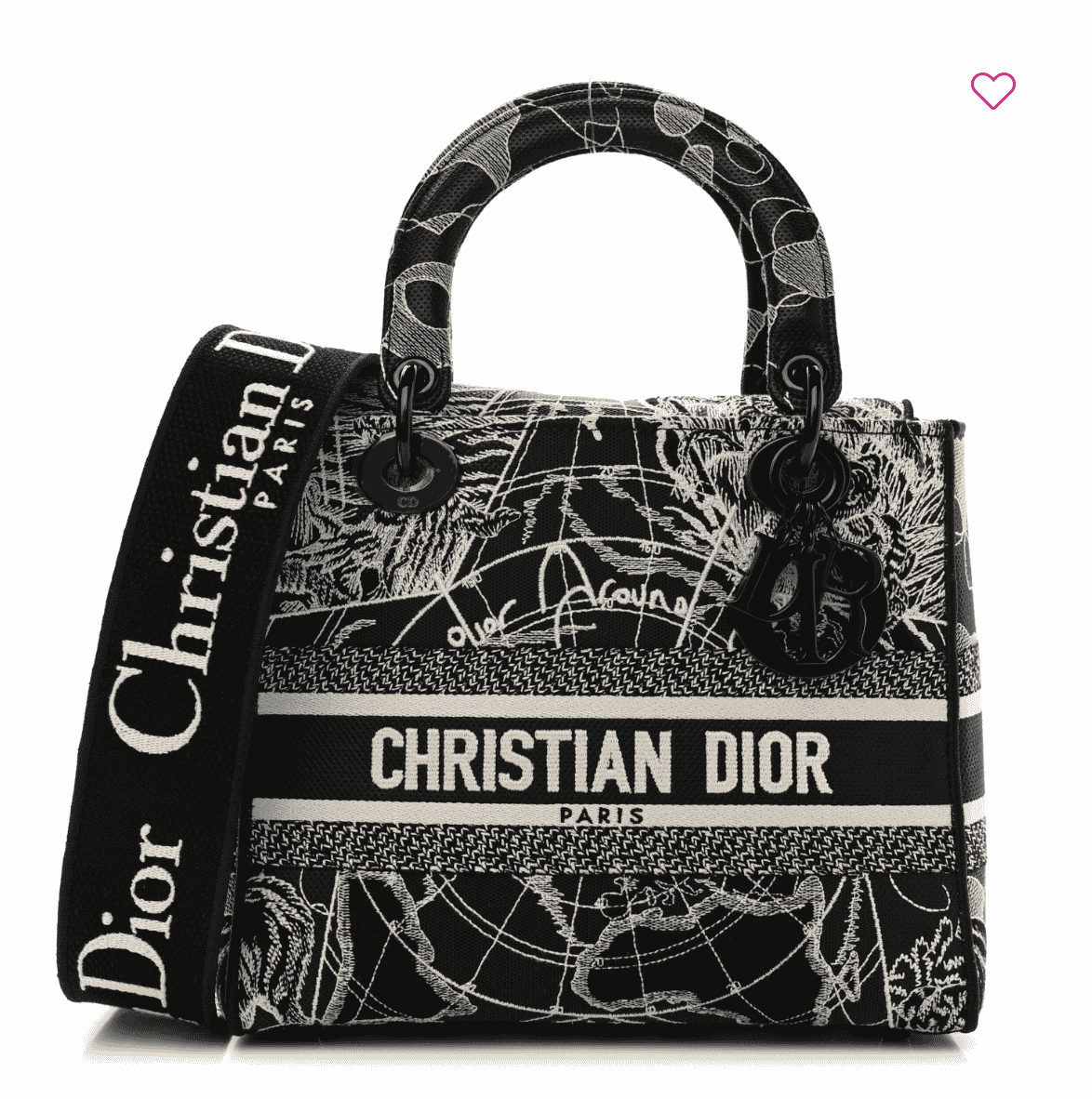 Lady D-Lite Black
Toile de Jouy Embroidered Medium
---
---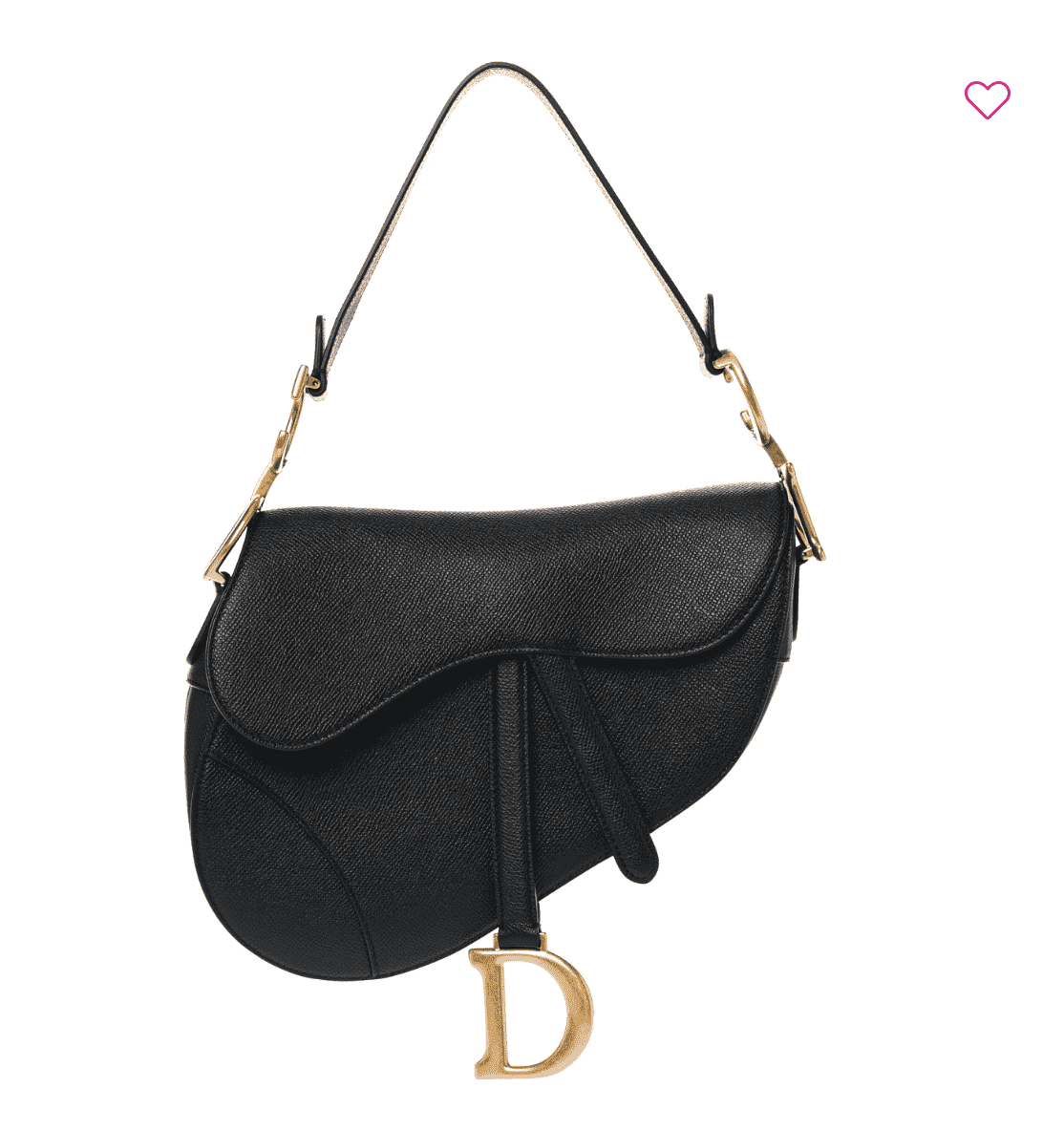 Saddle Bag
Grained Calfskin Saddle Bag Black
Christian Dior Bag Prices (updated)
Cruise 2022
---
| | |
| --- | --- |
| | Current Price |
| MEDIUM LADY D-LITE BAG | $5,300.00 (USD) |
| SMALL DIOR VIBE HOBO BAG | $3,400.00 (USD) |
| MEDIUM DIOR VIBE HOBO BAG | $4,700.00 (USD) |
| LARGE DIOR VIBE CLASSIC BOWLING BAG | $5,700.00 (USD) |
| DIOR BOBBY EAST-WEST BAG | $3,400.00 (USD) |
---
| | |
| --- | --- |
| Fall-Winter 2021 | Current Price |
| Dior Red & White D-Royaume d'Amour Small Book Tote | $3,700.00 (USD) |
| Dioramour White/Red Caro Heart Pouch with Chain | $1,500.00 (USD) |
| Dioramour Diortravel D-Chess Small Vanity Case | $3,100.00 (USD) |
| Dioramour D-Chess Small Book Tote | $3,700.00 (USD) |
| Dioramour My ABCDior Lady Dior Bag | $5,100.00 (USD) |
| Dioramour Bright Red Small Caro Bag | $4,300.00 (USD) |
| *for all prices check the collection guide link | |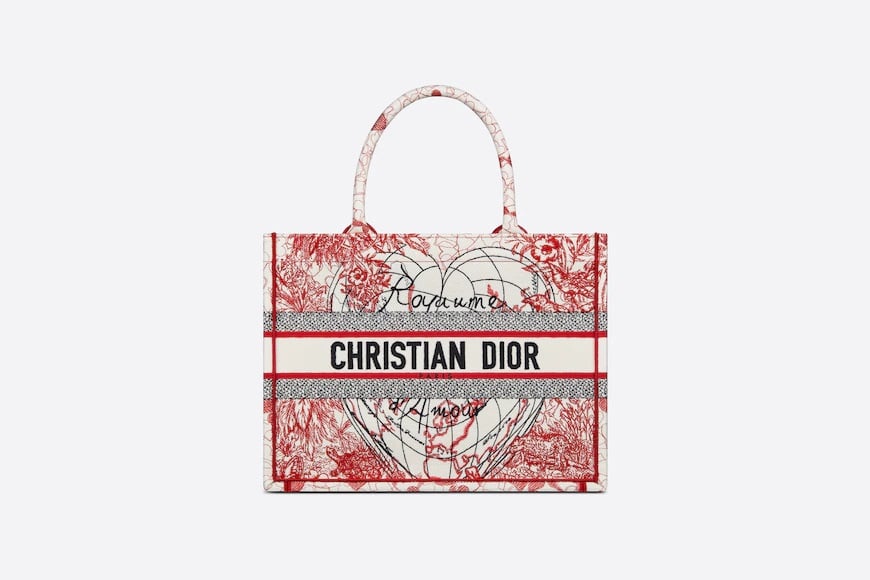 ---
| | | |
| --- | --- | --- |
| Style | New Price | Old Price |
| Dior Cannage Lambskin DiorTravel Vanity Case Bag | No Change | $3,000.00 (USD) |
| Dior Large Caro Bag Bag | $4,700.00 (USD) | $4,600.00 (USD) |
| Dior In Lights Embroidery Book Tote Bag | $3,600.00 (USD) | $3,500.00 (USD) |
| Dior Tie and Dior Embroidery Medium Lady D-Lite Bag | $5,300.00 (USD) | $5,100.00 (USD) |
| Dior Box Calfskin with Oblique Strap Large Bobby Bag | $4,400.00 (USD) | $4,100.00 (USD) |
| Dior Medium St Honoré Tote Bag | $4,600.00 (USD) | $4,500.00 (USD) |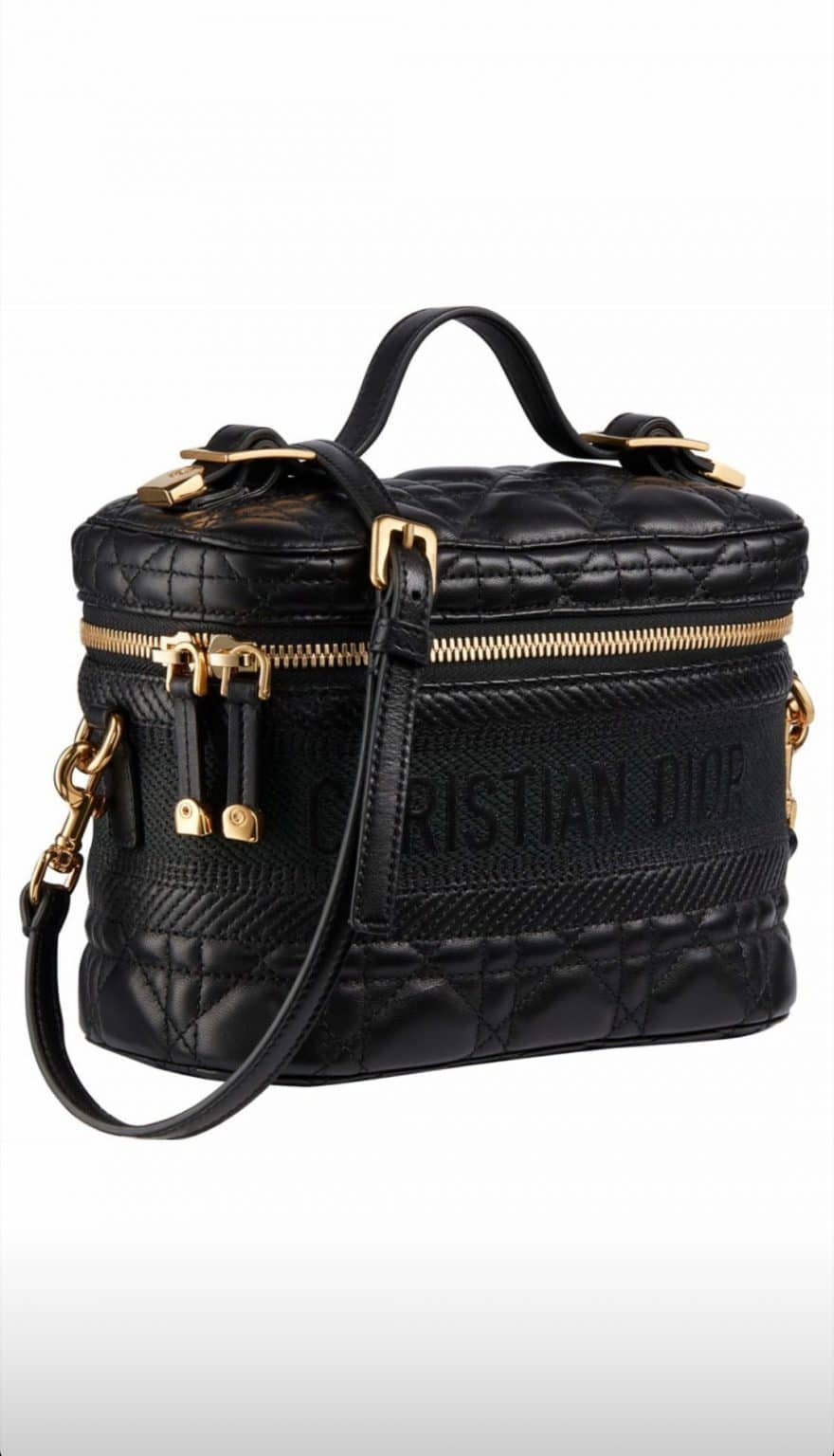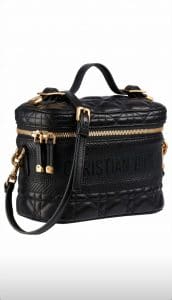 ---
| | |
| --- | --- |
| Style | Price |
| Dior Mesh Embroidery Book Tote Bag | $3,400.00 (USD) |
| Dior Embroidered Velvet Medium Lady D-Lite Bag | $4,800.00 (USD) |
| Dior Shearling Saddle Bag | $3,900.00 (USD) |
| Dior Ultramatte 30 Montaigne Box Bag | $3,500.00 (USD) |
| Dior Medium Bobby Bag | $3,550.00 (USD) |
| Dior Diortravel Vanity Case Bag | $1,950.00 (USD) |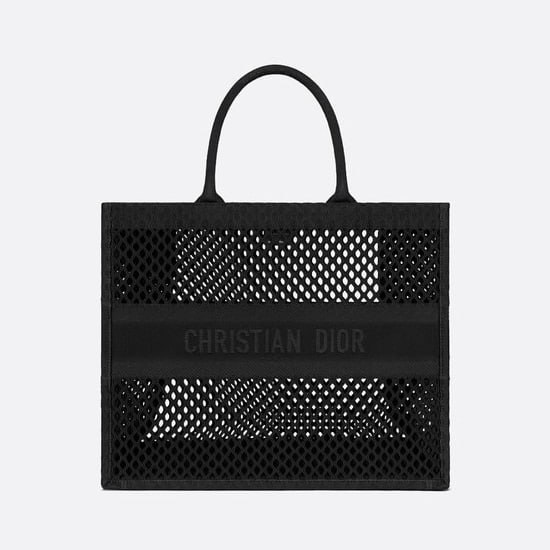 ---
| | |
| --- | --- |
| Style | Price |
| Dior Atlas Book Tote Bag | $3,150.00 (USD) |
| Dior Tie Dye Medium Lady Dior Bag | $5,300.00 (USD) |
| Dior Oblique Jacquard Medium Dior Bobby Bag | $3,550.00 (USD) |
| Dior Tie Dye Embroidered Saddle Bag | $3,700.00 (USD) |
| Dior Around The World Embroidered Diorcamp Bag | $3,400.00 (USD) |
| Dior Tie Dye 30 Montaigne Box Bag | $3,600.00 (USD) |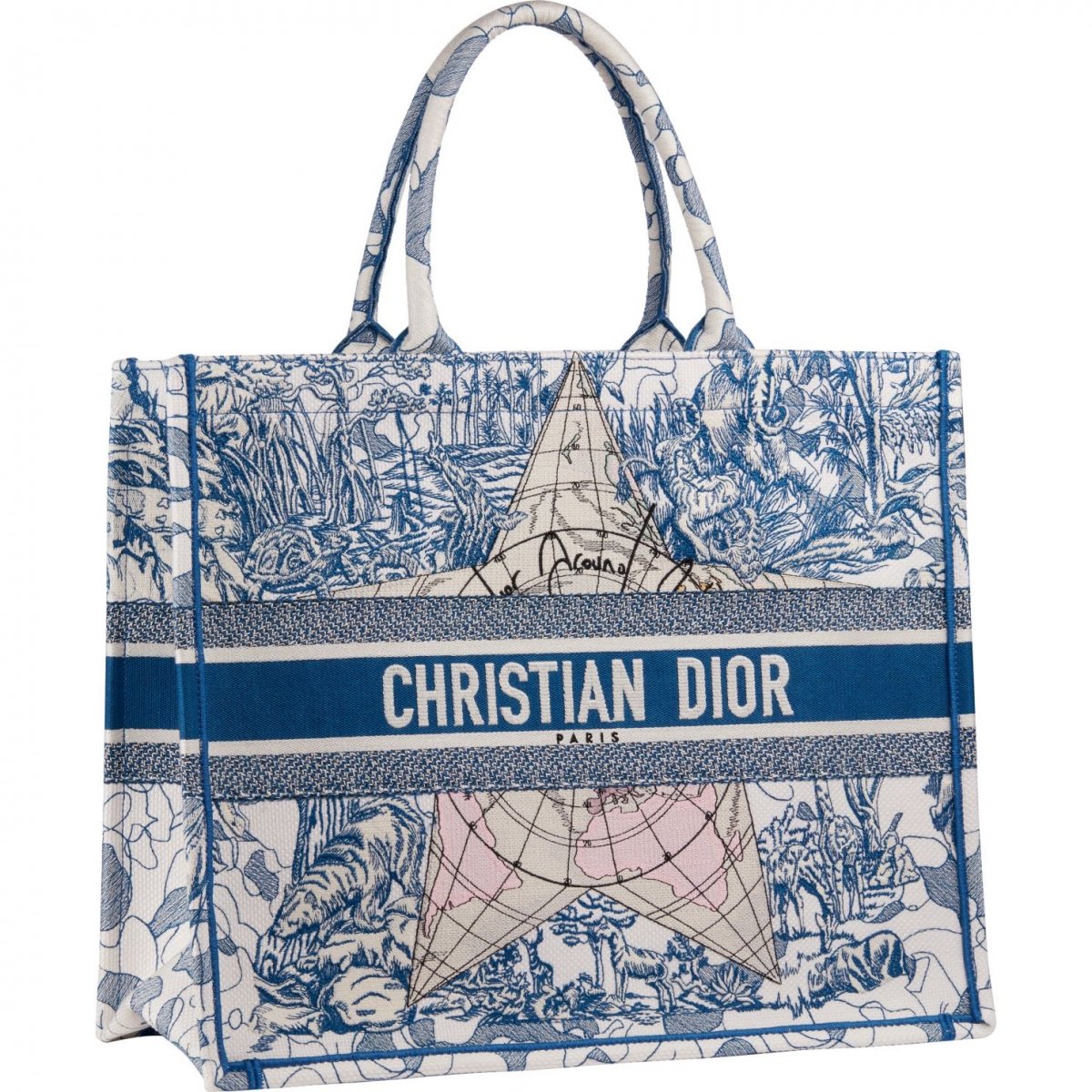 ---
Classic Bags
| | | |
| --- | --- | --- |
| LADY DIOR BAG | Current Price (FEB21) | Previous Price |
| Lady Dior Large Bag | $5,600.00 (USD) | $5,300.00 (USD) |
| Lady Dior Medium Bag | $5,200.00 (USD) | $4,900.00 (USD) |
| Lady Dior Mini Bag | $4,300.00 (USD) | $3,950.00 (USD) |
| Dior D-Lite Canvas Bag | $4,900.00 (USD) | $4,500.00 (USD) |
| DIOR CARO | | |
| Dior Caro Small Bag | No Change | $3,800.00 (USD) |
| Dior Large Caro Bag | $4,700.00 (USD) | $4,600.00 (USD) |
| SADDLE BAG | | |
| Dior Calfskin Medium Saddle Bag | $3,800.00 (USD) | $3,350.00 (USD) |
| Dior Calfskin Mini Saddle Bag | $3,250.00 (USD) | $2,700.00 (USD) |
| Dior Oblique Canvas Medium Saddle Bag | $3,800.00 (USD) | $3,350.00 (USD) |
| Dior Oblique Canvas Mini Saddle Bag | $3,250.00 (USD) | $2,700.00 (USD) |
| BOOK TOTE BAG | | |
| Dior Oblique Canvas Mini Book Tote Bag | $2,550.00 (USD) | $2,300.00 (USD) |
| Dior Oblique Canvas Small Book Tote Bag | $3,100.00 (USD) | $2,750.00 (USD) |
| Dior Oblique Canvas Book Tote Bag | $3,250.00 (USD) | $2,900.00 (USD) |
| Dior Calfskin Small Book Tote Bag | $3,100.00 (USD) | $2,800.00 (USD) |
| | | |
| --- | --- | --- |
| 30 MONTAIGNE BAG | | |
| Dior Oblique Canvas 30 Montaigne Bag | TBD | $3,550.00 (USD) |
| Dior Calfskin 30 Montaigne Bag | $3,800.00 (USD) | $3,550.00 (USD) |
| | | |
| --- | --- | --- |
| CHAIN WALLET AND BELT BAGS | | |
| Dior Saddle Calfskin Long Wallet | $1,350.00 (USD) | $1,250.00 (USD) |
| Dior Oblique Saddle Belt Bag | $1,750.00 (USD) | $1,650.00 (USD) |
| Dior 30 Montaigne Calfskin 2-in-1 pouch | $2,250.00 (USD) | $1,900.00 (USD) |
| Dior Lady Dior Calfskin Chain Pouch | $2,000.00 (USD) | $1,650.00 (USD) |
| Dior Diorama Calfskin Clutch | TBD | $1,650.00 (USD) |
---
| | |
| --- | --- |
| Style | Price |
| Dior Grey Canvas Vanity | $1,950.00 (USD) |
| Dior White Camouflage Book Tote | $3,150.00 (USD) |
| Dior Saddle Canvas White Floral Print Bag | $4,100.00 (USD) |
| Lady Dior Mini with Embellishment | $6,000.00 (USD) |
| Dior D-Lite Canvas Cannage Bag | $4,450.00 (USD) |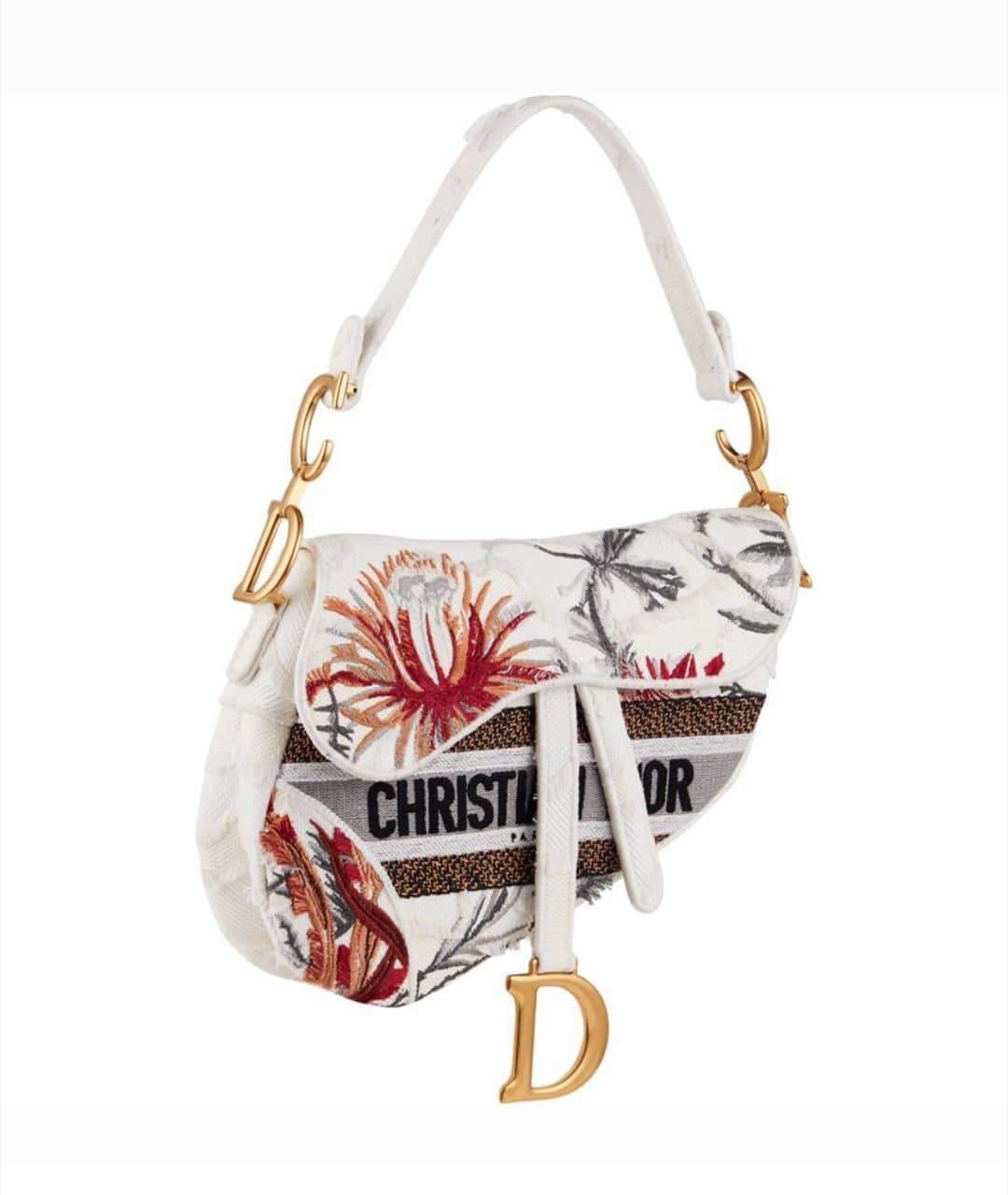 ---
| | |
| --- | --- |
| Style | Price |
| Dior Vertical Book Tote | $2,700.00 (USD) |
| Dior Small Book Tote Bag | $2,750.00 (USD) |
| Dior Camouflage Book Tote Bag | $4,100.00 (USD) |
| Dior Saddle Macrame Bag | $4,900.00 (USD) |
| Dior Denim Oblique Belt Bag | $1,500.00 (USD) |