Those who owned the Paraty are going to loveeee the newest iteration from Chloe dubbed the 'Daria' bag. On the runway it was featured with the bag fully opened, which isn't the most practical way to carry your tote. It features a single braided handle, with two thick top handles and a messenger strap. Its got the similar styling of the Paraty, but without that trapezoid shape. The Daria looks like a good work horse bag that would replace the other classic styles the Marcie, which has been around for years.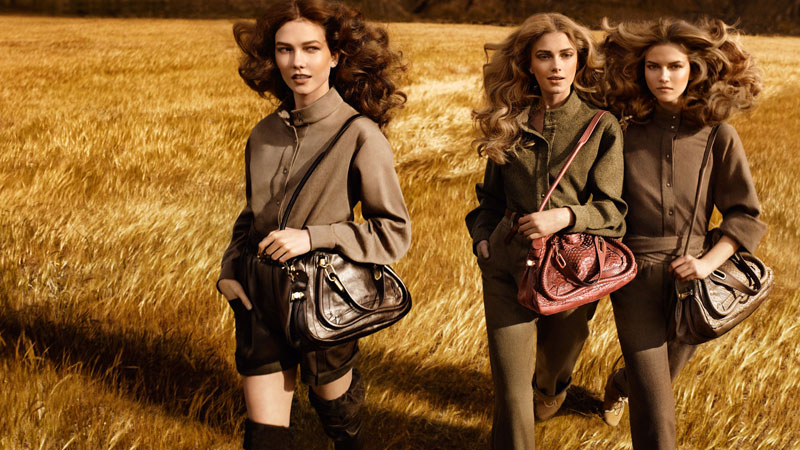 Talk about throw bag, this bag was featured in the Chloe Spring 2009 campaign and was probably the last time we saw Chloe featured a double handled top handle.
Other notable styles included the 'Tess' in mini size featured in metallic, as well as a small 'C' clutch in embossed purple croc. Finally there were some hobos worn as a clutch with a detailed braided handle.
Chloe Spring 2020