Chanel first presented its remarkable Cruise 2022 Collection last May at the Carrières de Lumières in the village of Les Baux-de-Provence, in the south of France.
The venue bring-forth simplicity and modernity and provided a fitting backdrop for the black-and-white collection. Highlighting the look of fringes in leather, beads, and sequins, and lots of fishnet tights as well, such a look that has the modernity of pop-punk of the sixties with a fusion of some late 90s.
The Bags that we've been waiting for are finally here! Featuring more daring bag designs and has a youthful approach but is still relatable.
Think of the traditional Chanel codes of black and white, tweed, interlaced leather and chains, bejeweled and pearls, combined with sequined embroideries revealing an emblematic pattern of the collection, which exudes both classic and modern.
Given that Chanel had its price increase last November 03 on Classic Flaps and 2.55 Re-issues, check out the exceptional collection below and think whether it is worth the splurge or not (but it's so hard to resist these oh-so-lovely and rockin' collection!).
Classic Bags
| Style | US Price | EU Price |
| --- | --- | --- |
| Chanel Mini Flap Bag (Tweed) | $4,300.00 (USD) | € 3,800.00 |
| Chanel Classic Mini Flap Bag | $4,400.00 (USD) | € 3,800.00 |
| Chanel Small Flap Bag w/ Imitation Pearls | $5,200.00 (USD) | € 4,500.00 |
| Chanel Small Flap Bag Embellished Glass Pearls | $7,000.00 (USD) | € 6,100.00 |
| Chanel Large Flap Bag with Gold Metal Chain | $6,000.00 (USD) | € 5,200.00 |
| Classic Handbag Black & White | $8,800.00 (USD) | € 7,800.00 |
| Light Pink Velvet Mini Flap Bag | $4,500.00 (USD) | € 3,900.00 |
| Black Velvet Flap Bag | $4,800.00 (USD) | € 4,200.00 |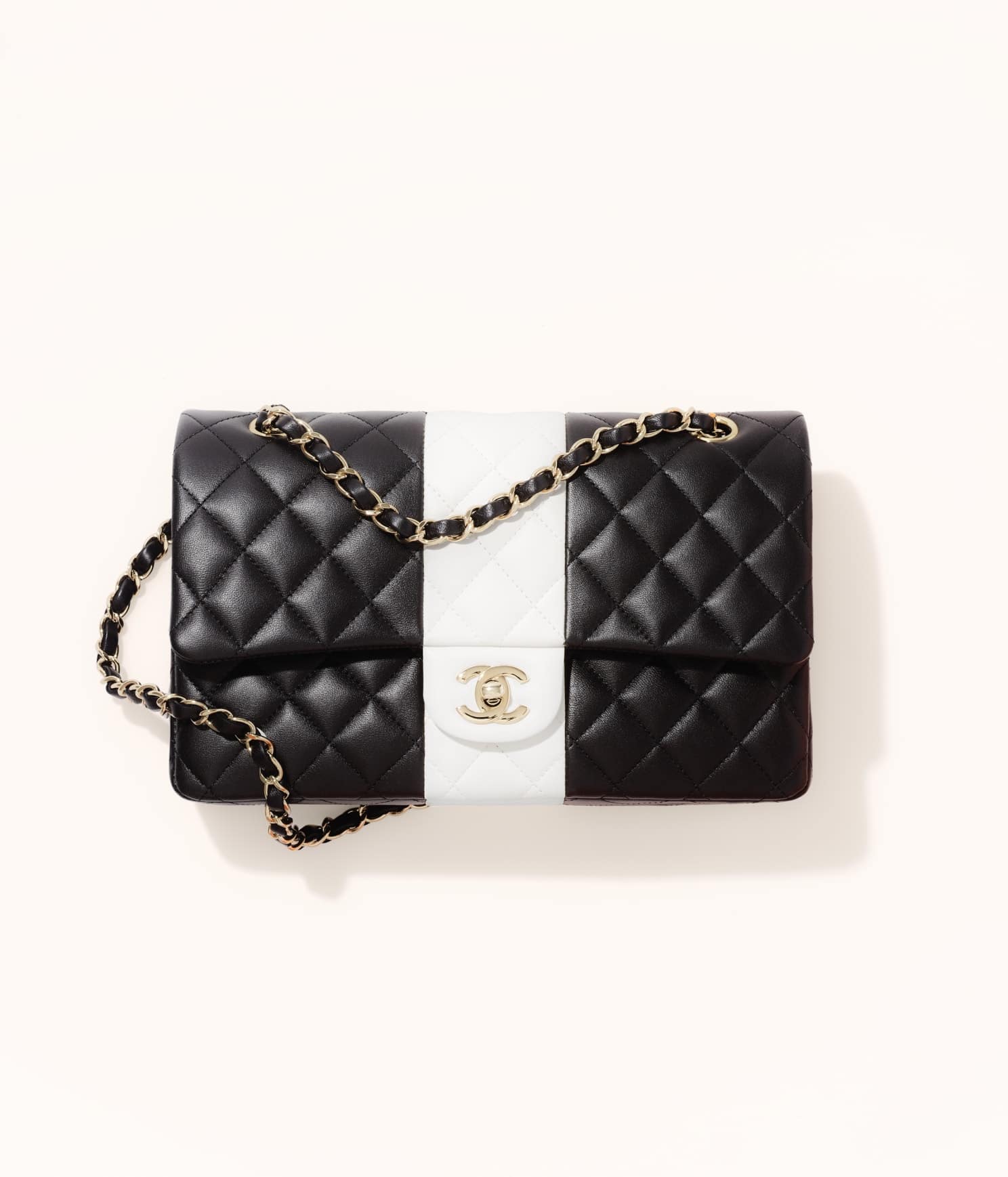 Chanel WOC
| Style | US Price | EU Price |
| --- | --- | --- |
| Classic Black WOC | $3,800.00 (USD) | € 3,300.00 |
| Blue Denim & Gold WOC | $3,400.00 (USD) | € 2,950.00 |
| Gold & Pink Gradient Metallic WOC | $3,550.00 (USD) | € 3,100.00 |
| Light Green Grained Calfskin Classic WOC | $2,950.00 (USD) | € 2,550.00 |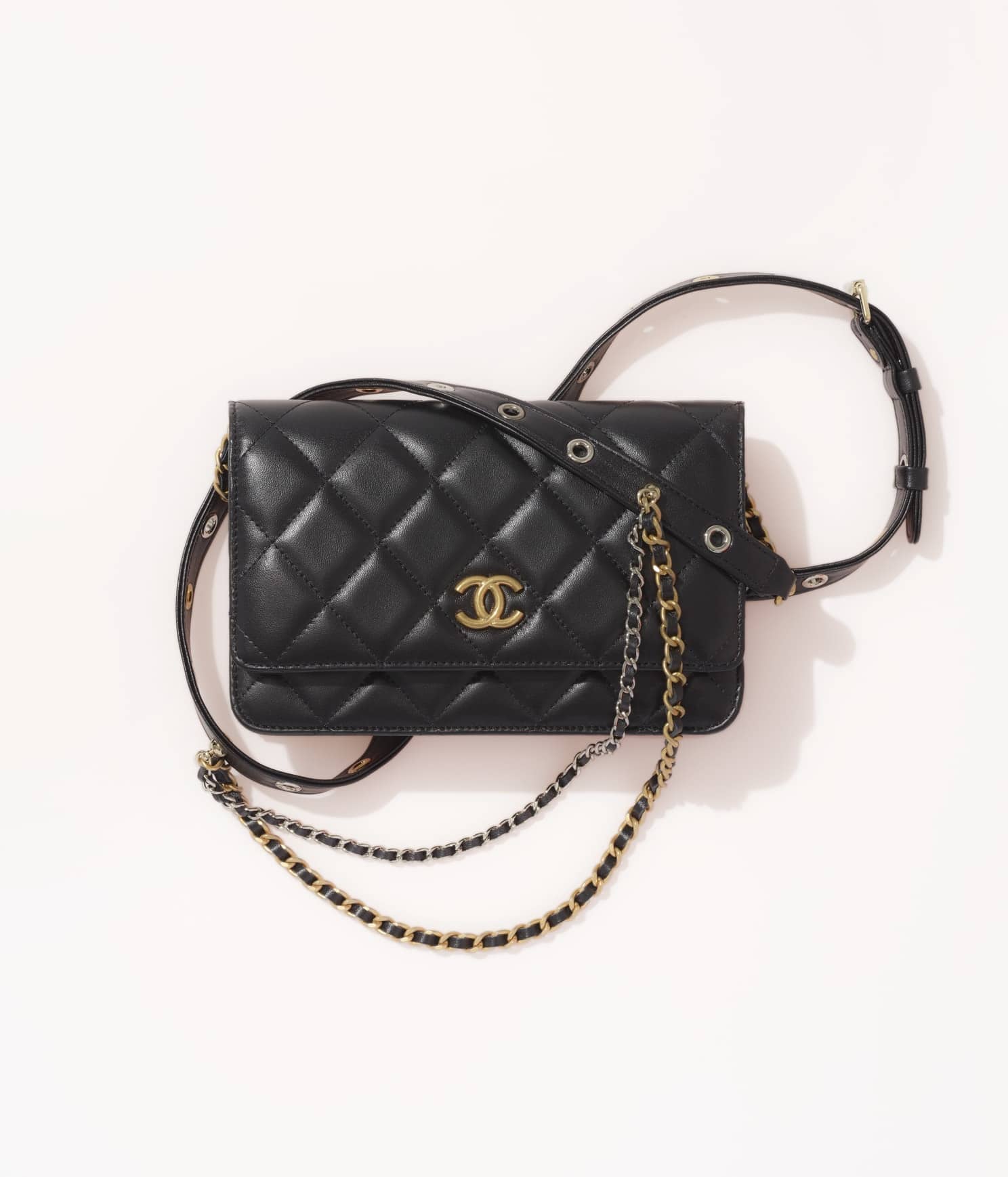 Small Leather Goods
| Style | US Price | EU Price |
| --- | --- | --- |
| Mini Evening Bag Black | TBD | TBD |
| Mini Evening Bag Gold | TBD | TBD |
| Mini Evening Bag Imitation Pearls Black | TBD | TBD |
| Mini Evening Bag Imitation Pearls Gold | TBD | TBD |
| Black Vanity With Chain | $3,600.00 (USD) | € 3,100.00 |
| Black Airpods Case | $2,550.00 (USD) | € 2,200.00 |
| Classic Black Belt Bag | $2,675.00 (USD) | € 2,300.00 |
| Black Plexi Clutch with Chain | $3,100.00 (USD) | € 2,700.00 |
| Pink Small Vanity with Chain | $2,625.00 (USD) | € 2,250.00 |
| Light Gray Vanity with Chain | $2,525.00 (USD) | € 2,200.00 |
| Black Crochet Vanity with Chain | $2,750.00 (USD) | € 2,400.00 |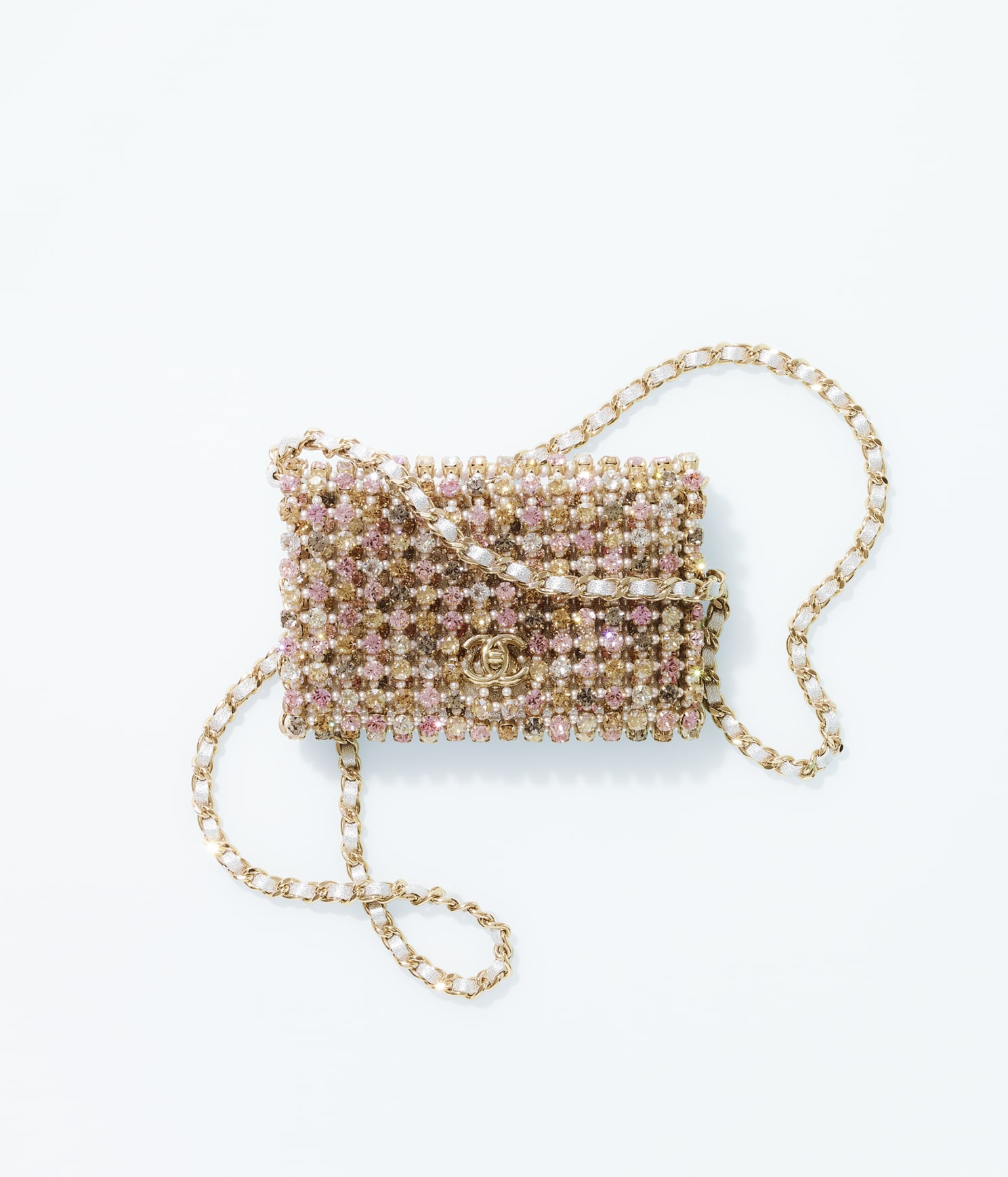 Shopping Bags
| Style | US Price | EU Price |
| --- | --- | --- |
| Small Shopping Bag | $4,800.00 (USD) | € 4,200.00 |
| Suede Shopping Bag | $5,100.00 (USD) | € 4,500.00 |
| Shopping Bag Calfskin | $5,100.00 (USD) | € 4,500.00 |