Here are this week's Celine bag picks of the week in preparation for the upcoming weekend. Check-out some of our picks based on factors such as value, exclusivity and price.
The items selected are from reputable sellers and are observed to be authentic; however, the items below should not be supplemented for doing your own research to ensure that the item is what the retailer claims it is. There are factors such as look and feel, which aren't available until you receive your product.  Check the retailer on return policies and their guarantee of authenticity to reduce any risk of getting an item you didn't want.


Bella bag has this gorgeous Celine Phantom Embossed Croc Luggage bag. This purse is extremely hard to come by as its no longer being produced. Note that the front does not have the stamped logo; however, subsequent editions of the Phantom (Croc Stamped Only!) did not appear with the logo. Available now at Bella Bag for $3,499.00 (USD)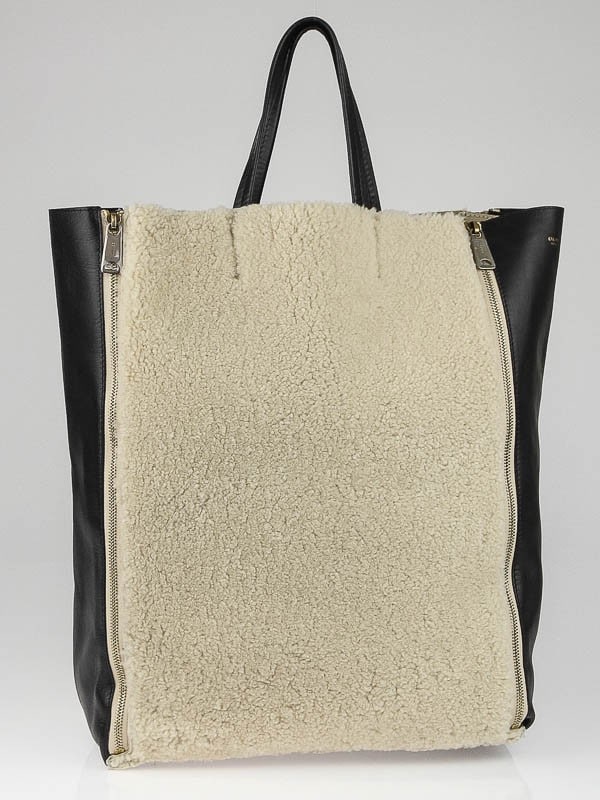 Yoogi's Closet currently has a very RARE Celine Shearling Cabas Vertical tote bag from Fall 2011. The exterior is black calfskin with a luxurious shearling lined exterior. Available directly at Yoogi's closet for $1,645.00 (USD)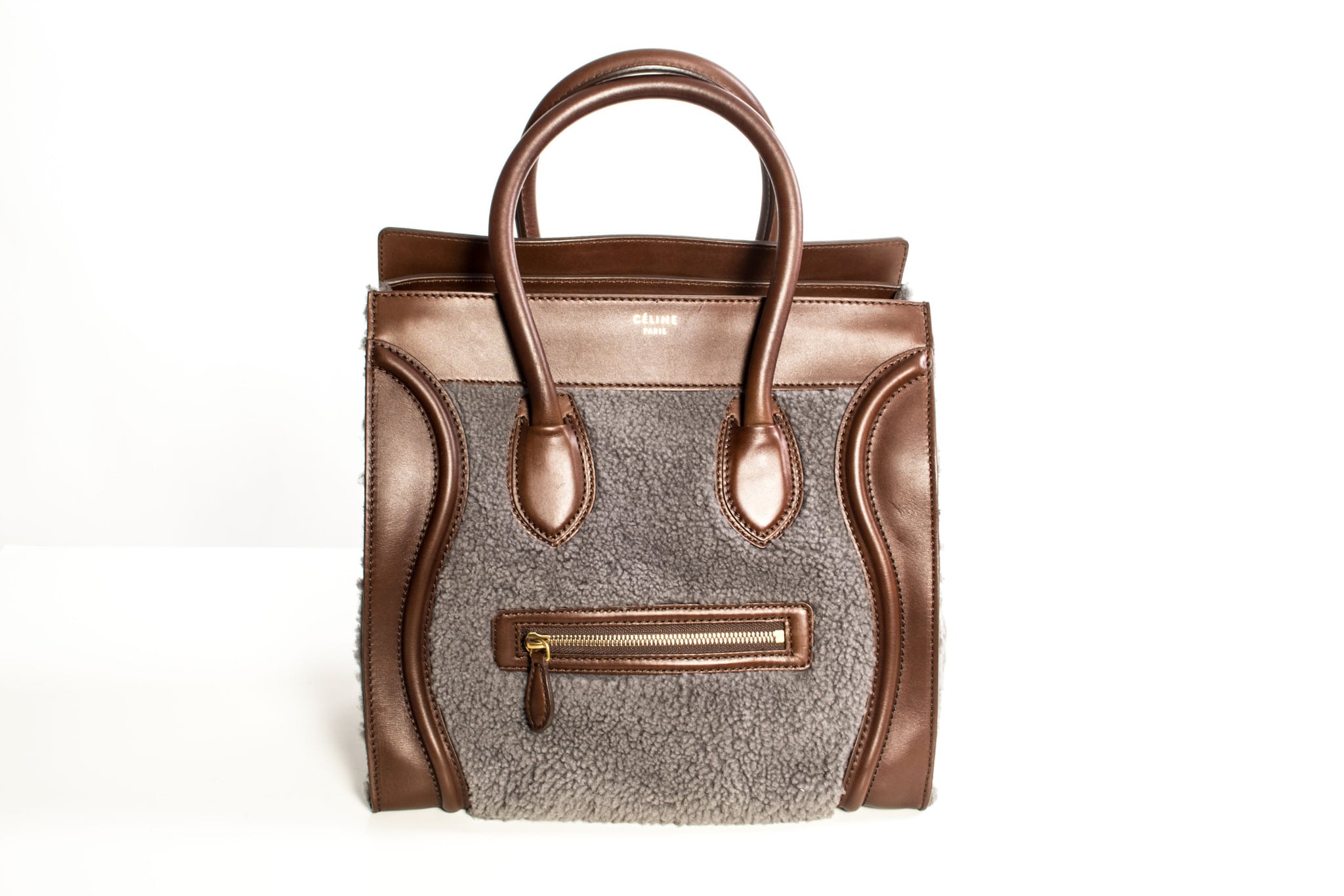 Ina's NYC currently has a RARE Celine Shearling Mini Luggage bag which also originated in 2011. Note that the sides are made of Shearling which is consistent with the original. More photos are required which you can ask the vendor for directly. Available at Ina's NYC for $2,000.00 (USD)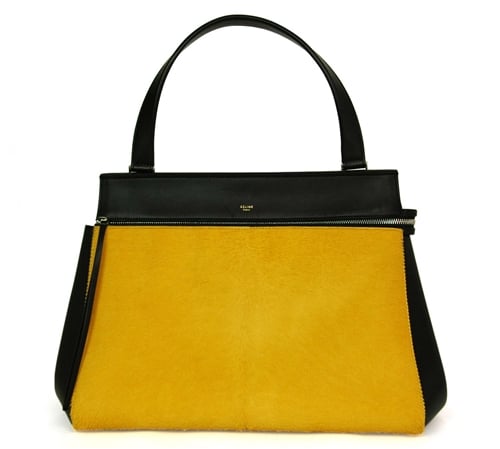 A Second Chance Resale currently has this gorgeous Yellow Pony Hair Celine Large Edge tote bag. The Edge tote is extremely sophisticated and a classic style.  The large is only slightly bigger than than the medium. The difference is the large is 14.5" while the medium is 13".  The Medium Pony Hair version is currently being sold in stores for $3,600.00 (USD) with no signs of a Large currently available anywhere in pony hair.
At $3,000.00 (USD) this is a steal since it retailed for $4,250, available at A Second Chance Resale.