Introducing the elusive Celine Phantom with Blue or Orange Trim. This bag was first introduced in Fall 2011 as one offering in a Grey smooth leather with neon orange piping. In Pre-fall 2012 collection, this bag was featured in a Dark Khaki with distinctly dark blue trim.
Click for MORE details
Read more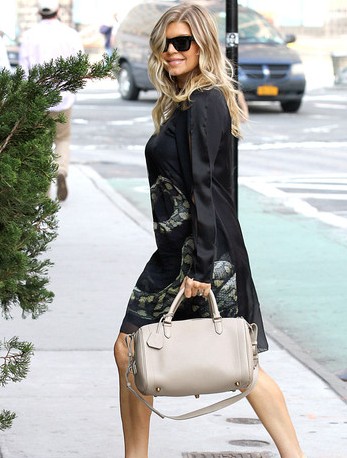 Fergie was spotted carrying the Celine Nude Asymmetrical Bag, which was first released in Fall 2011. This bag hasn't garnered too much attention (and I'm surprised to see this color she's carrying as the Fall 2011 only had black and beige) until Fashiontoast was spotted carrying it around in the beginning of this year.
Click for MORE details
Read more