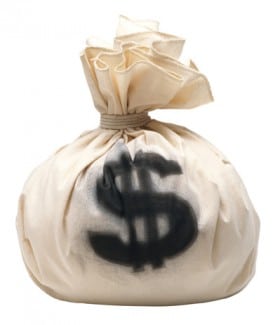 By KTC in
Balenciaga
,
Celine
,
Chanel
,
Chloe
,
Dior
,
Fendi
,
Givenchy
,
Louis Vuitton
,
Mulberry
,
Proenza Schouler
,
Where to Buy?
with
Comments Off
Shopping for luxury goods like Chanel or Louis Vuitton in an EU country is more exciting as you can get a tax refund if you are residing outside of their country. Here's a guide on how to get a tax refund when shopping in places like France or Italy. Note that there are different thresholds on how much to spend in each country. France limit are amounts over 175 Euro only for goods.
At the Boutique
If purchasing a bag from a boutique many stores participate in the VAT refund scheme (although not all stores do but Chanel and Louis Vuitton will). As a result, the store associates will assist in filling out the required customs forms for you to bring to the airport. The refund won't be processed until you get to the airport and the appropriate forms must be stamped by the customs authority. The procedure when travelling in Europe to receive the refund is at the last point in which you depart an EU country, so if you're planning on visiting a different country then you must get your papers stamped at the final destination for the amounts to be refunded.
At the Airport
While at the airport, get there early to process the VAT refund as there are typically long lines and this step is performed prior to check-in. If you can't make it in time for your flight then there is no other way to get the refund processed, so leave ample time for this. There are two options for refund, the first is in cash which is immediate but will result in a smaller refund, this can be obtained from a Travelex once your papers are stamped. The other option is by credit card; however, takes a great deal of time longer but results in a larger refund (up to 2 months). Charles De Gaulle – Travelex locations
The refund will depend on the EU country you are in but Paris is typically 10.5% – 12% depending on the form of payment. Check out Rick Steves guide on the percentage refund by country and the steps to take, it's very comprehensive. (Note his rate indicates 19.3% for France but administrative and processing fees will cut into that amount making it less).
More Information
Read through some of the experiences on Yelp at Louis Vuitton and Chanel for personal accounts of people getting their VAT refund processed in Paris. Louis Vuitton, Chanel and Galleries Lafayette